What's New at Montana State University
As Montana's largest and fastest-growing university, Montana State is constantly striving to improve the quality of the student experience on campus. From research and academic projects to new academic and student facilities, check out some of the exciting progress we're making below.
- MSU at a Glance -
Montana's Premier University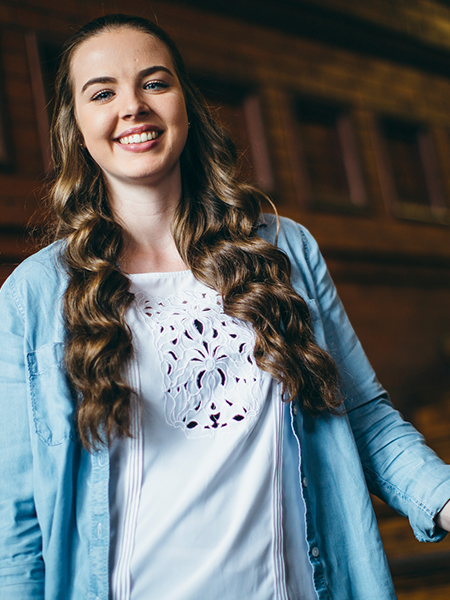 Sarah Coldiron, Fulbright Scholar from Boise, Idaho.

MSU prepares students to graduate equipped for careers and to further their education. MSU's low student to faculty ratio means accessible professors and hands-on learning opportunities. Working alongside world-class faculty mentors, students discover new knowledge that helps to improve quality of life around the globe. This supportive and collaborative learning environment helps students succeed in competing for national and international scholarships and awards. In the past seven years, MSU students have received prestigious awards including:
21 Goldwater scholarships
14 Fulbright Grants
6 Udall Scholarships
6 Boren Scholarships
3 Rhodes Scholarships
2 Gates-Cambridge Scholarships
1 Marshall Scholarship
1 Mitchell Scholarship
1 Schwarzman Scholarship
1 Pearson Prize for Higher Education
Montana State University is tied for 10th nationally for number of Goldwater Scholarship recipients. As of 2017, 68 MSU students have received the Barry M. Goldwater Scholarship, the nation's premier scholarship for undergraduates studying math, natural sciences, and engineering. MSU's rank puts us just above Yale. Other schools on the top of the list include Standford, Harvard, and MIT.

- Recent Accomplishments -
Expanding Our Horizons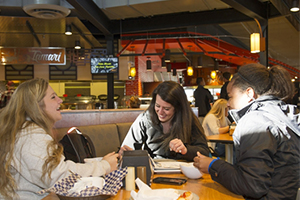 Miller Dining Commons opened in 2015 after a $15 million renovation.
In the past decade, MSU has added over 4,000 students to campus. Along the way, we have invested hundreds of millions of dollars in new and improved infrastructure to help improve the student experience. Residence hall renovations, classroom upgrades, additional parking spaces, and new academic buildings have all occurred within the past five years, raising the bar for quality of life on our Bozeman campus.
Along the way, MSU has dedicated itself to a sustainable future, with each new major building project since 2011 receiving at least LEED silver status, an international standard focusing on leadership in energy and environmental design. MSU plans for each new building built on campus to meet this standard moving forward.

Check out some of our most recent projects below, as well as what's slated for the future!
- Milestones & Achievements -
Increasing Opportunities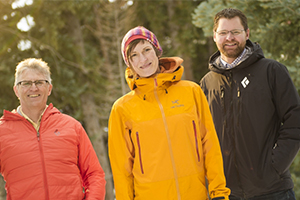 MSU researchers Jerry Johnson and Jordy Hendrix research why people take excessive risks in avalanche terrain. Learn more>>
MSU currently offers over 225 academic options to students, spanning eight major colleges. Ranging from Agriculture to Nursing, these programs are designed to prep students with fundamental knowledge, and allow them to test their strengths through hands-on learning opportunities.
As MSU continues to grow, our commitment to offering quality academic experiences remains a top priority. We have added several major and minor program options within the past few years, with more opportunities ahead.

Click on the college headers below to learn more about each program, and to see what's new!