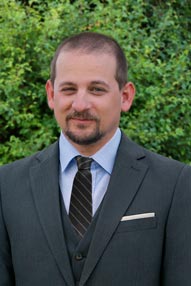 Steve Miller
Network Administration and Assistant Director of IT
Office Phone - (406) 994-1929
E-mail - [email protected]
Steve has been contributing to Auxiliary Services for nearly a decade. He provides day-to-day oversight of the wired and wireless network. He manages and maintains over 1,500 wireless access points in the residence halls, family and graduate housing and the dining halls. He enjoys being outdoors hunting and is an avid football fan.
Bill Martin
Web Application Developer
Office Phone - (406) 994-6843
E-mail - [email protected]
Bill was born and raised in Montana and graduated from MSU with a degree in Computer Science in 2001. He worked at MSU's central IT for three years before joining the Auxiliary Services ITD team as a web application programmer. He is skilled in PHP and MySQL. Bill is also a professional mountain bike racer and loves being outdoors.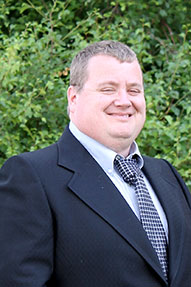 Jason Stein
IT Support Specialist
Office Phone - (406)994-7509
E-mail - [email protected]
Jason has been with Auxiliary Services since 2004. In his role as a support analyst, he is responsible for assisting students and staff with a variety of technical support issues. In addition, Jason also maintains the students' billing accounts for the Resnet system in the Family and Graduate Housing area. He is always willing to assist others and jump into areas where additional help is needed.