JJCBE Student Scholarships
Scholarship applications for academic year 2014-15 are now closed! Scholarship Winners will be notified February 2014.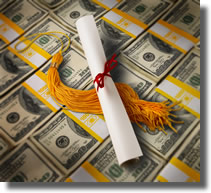 Thank you for your interest in the Montana State University Jake Jabs College of Business & Entrepreneurship (JJCBE) Scholarship program.
For prospective freshmen (new student) scholarship opportunities, click here.
Specialty scholarships for incoming freshmen students:
**Freshman BPA scholarship opportunity - must be enrolled at MSU-Bozeman in business.

Online application in February (ask your BPA adviser)
Must be senior standing
Must attend the State Conference (for interviewing)



For current/continuing JJCBE students, please see the application information below.
For the Bracken Center Scholarships and Opportunities, click here.
Scholarship winners will be notified Februrary 2014.

Online scholarship applications will be available again November 1, 2014 and the deadline to get them in will be November 30, 2014.
Applications are accepted only by completing the application form online. You can prepare your answers before submitting online through this PDF: Scholarship Prep Worksheet

Eligibility for need-based scholarships is determined by the MSU financial aid office, consequently students who wish to be considered for need-based scholarships MUST complete the FAFSA student aid application. Need-based scholarships will not be awarded to students who have not completed the FAFSA application.

Past scholarship winners:
For further information about receiving or sponsoring a scholarship contact Halina Rickman in the Dean's office, 412 Reid Hall, or
E-mail:
hrickman@montana.edu
Phone:
(406) 994-4423
Address:

Jake Jabs College of Business & Entrepreneurship
412 Reid Hall
PO Box 173040
Montana State University
Bozeman, MT 59717-3040