The Jake Jabs College of Business & Entrepreneurship (JJCBE) provides a variety of opportunities for students to develop their professional skills outside of the classroom including the student organizations listed below:
Collegiate DECA (currently inactive)
LaunchCats (currently inactive)
Toastmasters (MSU chapter)
Resources
American Marketing Association (AMA) at Montana State
The mission of The American Marketing Association at Montana State University is to develop innovative professionals in a community oriented environment by providing opportunities, fostering leadership, and growing an efficient global network.
Beta Alpha Psi/Accounting Club
Accounting Club: Open to interested students of any major.
Beta Alpha Psi: A chapter of a national organization recognized as the premier organization for financial information professionals. Open to students enrolled in accounting, finance, or information systems majors.
.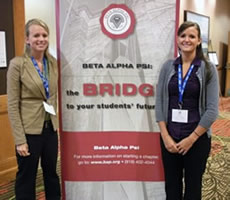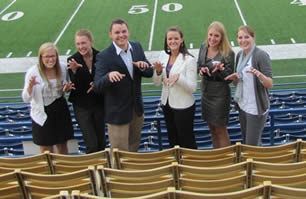 Enactus Social Impact Club
This is a newer club with "Social Impact" added to the club name in 2016. In 2018, they combined with the International Business Club to host joint meetings and events. While the club is run through the JJCBE, students in any major are welcome to join and make a positive impact within the community and beyond. Students involved in the club participate by volunteering for projects, writing grants, proposing and leading new projects.


Finance Club
A student-run organization within the JJCBE focused on finance issues.
International Business Club
MSU International Business Club is a club at Montana State University that aims to connect students to the global business world through guest speakers, country information sessions, and culture classes. In 2018, they combined with the Enactus/Social Impact Club to host joint meetings and events.
Management & HR Club
Provides networking opportunities and career/personal development opportunities in management and human resources.
Women in Business (WIB)
Women in Business is a student-run organization within the college. The main goal of Women in Business is to create a space for female leaders to discover and grow their own skills with the support of a network of other empowered women.