Starzen Internship
All Expense Paid Summer Internship in Tokyo, Japan
The Starzen Internship is a month-long summer internship in Tokyo in May or June for two JJCBE students with the Starzen Company, Ltd., an international trading company and meat producer and processor. Through this program the JJCBE students will become familiar with the Japanese culture, Japanese business practices, and the operations of an international agricultural company. The students selected for this internship will be eligible to receive MSU internship credit.*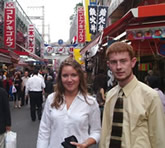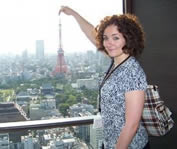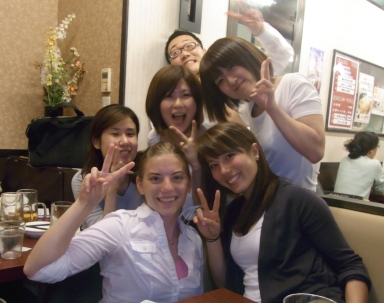 MSU News:
Business Students Gain International Business Experience through College's Internship Program


Please direct any questions to Susan Dana, sdana@montana.edu or (406) 994-1776.
Check out this student video about the 2016 Starzen Experience:
...and the 2015 experience: https://vimeo.com/130941911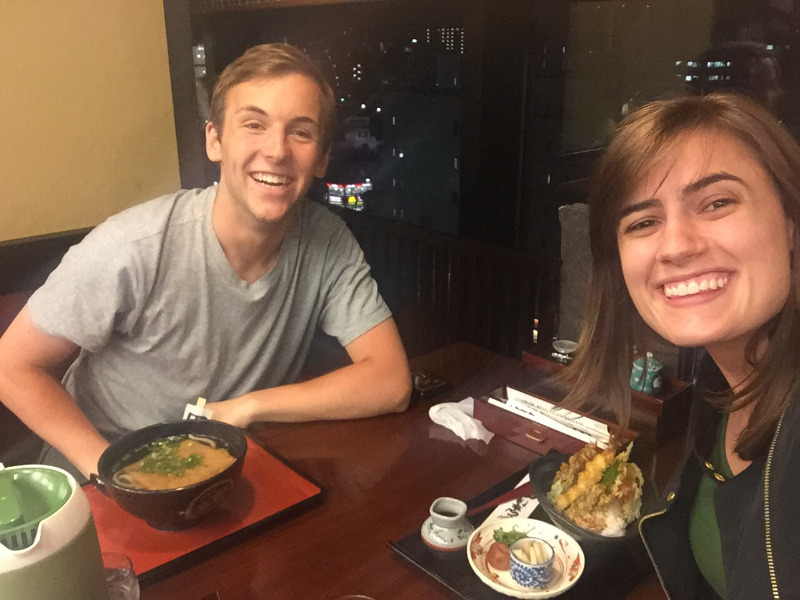 What Do Former Interns Say about Their Experience?
"The Starzen Internship will be a highlight of my time at ‪MSU‬ in both how it allowed me to apply my existing business knowledge as well as expand my perspectives on international business."
—Carlee Benson, Marketing/International Business, Intern 2015
"As a Private Equity and Private Real Estate Analyst, I often evaluate international funds with a focus on Asia and on Japan specifically. My experiences as a Starzen intern provided me with a unique, inside perspective on how businesses operate in Japan, and how Japanese culture affects these operations. Ten years have passed, and I still consider my Starzen internship to be an important advantage in my career. It was also a highlight in my personal life, as no tourist experience could have enabled me to develop the relationships and appreciation for Japanese people to the degree that the Starzen internship did."
—Teri Kolnik, Finance, Intern 2000

"You haven't really experienced what international business is like until you have been in Tokyo's busy business district on a Monday morning, gotten lost in the subway network, eaten food you didn't think was edible, and experienced how small business gestures can make the difference between failure and success in business interactions—and the Starzen internship let me experience all of these things, and more."
—Karoline B. Teien, Management/International Business, Intern 2007
"The Starzen Internship Program is incredible. Living and working in Japan, a country with such differing but similar characteristics to the U.S., was the most influential incident thus far in my life. Interns are able to grow professionally as well as personally experience Japanese culture and history. I am blessed and honored to have participated."
—Jann Spizziri, Management, Intern 2009

"I would say the Starzen Internship is quite possibly the single event from my college career that has had the greatest impact on my life. While college courses teach you what you need to know to survive in the business world, the Starzen Internship makes it real. This internship allows you to actually apply all of the economics, management, marketing, finance, and accounting courses provided by MSU. It additionally allows you to experience the Japanese culture from a 'non-touristy' perspective and enables you to forge international friendships and networks that will last a lifetime. I can guarantee that few other internships will allow you the experience of having a personal dinner and conversation with the president of a multi-million- dollar company, a private meeting with the United States Agricultural Minister-Counselor, and insight into every detail in the supply chain of an international firm. Not to mention more interesting food than you have ever laid eyes on. Without a doubt, the Starzen Internship changed my life forever!"
—Rachel McGinnis, Accounting/MPAc, Intern 2010

Requirements and Criteria for Selection:
Formal admission to the Jake Jabs College of Business & Entrepreneurship by the time you leave for the internship in Japan;
A cumulative GPA of 3.0 or greater;
Either Japanese language skills or a commitment to study Japanese for a year before the internship; and
Enrollment at MSU during the semester immediately following the internship

Criteria for selection include academic achievement, maturity, and demonstrated ability to adjust to challenging situations, and motivation to learn form the experience. The selection process for the Starzen Internship is an equal opportunity procedure.

Please note: Due to the language course requirement prior to participating in the internship, you should apply to the program one year before you expect to travel.
The Cost:
The following expenses are covered by the internship:
Round-trip transportation from Bozeman to Tokyo,
Housing at a Starzen Company leased apartment,
Local transportation in Japan, and
Food allowance for most meals.
Any personal expenses during the internship or travel beyond the internship are the student's responsibility.
Forms:
Starzen Application Form
Starzen Recommendation Form (2 needed)
For more information:
Please contact us by e-mail at starzen@montana.edu