Outreach Programs & Initiatives
A core component of the Jake Jabs Center for Entrepreneurship is its dedication to outreach programs. There is a sincere belief and commitment among the faculty and administration of the MSU Jake Jabs College of Business & Entrepreneurship (JJCBE) that this entrepreneurship program can make a significant contribution to the economic development of the state of Montana and its people. Here are some programs and initiatives that do just that.
PRO BONO CONSULTING COURSES/SEA INTERNS

If you are interested in participating as a client, please read through this PDF about the consulting courses and internship program.
BMGT 463

Students in The Entrepreneurial Experience are usually undergraduate seniors who have chosen to minor in Entrepreneurship and Small Business with a major concentration in marketing, accounting, finance, or management. Students from other MSU colleges, e.g., Engineering, Agriculture, and Arts and Architecture sometimes enroll in the course. Students possess basic business education, including familiarity with financial reports, marketing and financial concepts and tools, and customary approaches to research and analysis. You can expect students to work four to six hours each week on the project. The application is available as a PDF file here.
BMGT 475
Students in The Management Experience are also usually undergraduate seniors. The course is similar to that of BMGT 463. Teams do a major project such as substantive community service project, research paper, small business experience case, business plan, or strategic analysis. Practical experience with project and/or team management where performance is measured by delivered product. No credit for previous experience.
Student Entrepreneurs in Action (SEA)
Local businesses and organizations can now apply for a college intern from the SEA program to work with them from 10-20 hours weekly, at no cost to the business or organization.
Client businesses, as well as non-profit organizations are welcome to apply for this unique opportunity. For additional information about this program, please contact Linda Ward, Director of Programs at BZe-center@montana.edu or phone 406-994-1995. Client applications are available here.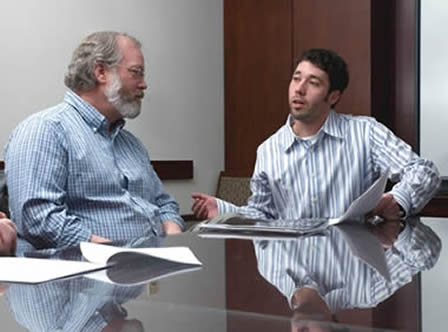 This event is a day of education, motivation, information exchange, and networking geared towards high school students interested in entrepreneurship and business. The event is sponsored in part by Boeing.
UPCOMING: Friday, October 27, 2017
SUB Ballrooms
PAST: Monday, OCTOBER 17, 2016

The 2016 keynote speakers are Josh & Holly Allen, Dee-O-Gee.
1:00 pm in SUB Ballroom A
Presentation: "Dee-O-Gee: From retail boutique start-up in Montana to national expansion"
Both native Montanans and past MSU students, Josh & Holly Allen started Dee-O-Gee in Bozeman, MT in the fall of 2008, after sensing a gap in the local pet supply marketplace. Holly had previous experience as a lead veterinary technician at a local vet clinic and knew the pet product and service "landscape" very well.
Since the initial launch of Dee-O-Gee in 2008 with 1 other employee (a pet groomer, still currently employed at Dee-O-Gee), Josh & Holly have grown Dee-O-Gee to 2 Bozeman locations with 18 employees. Most recently, they launched a franchise model for Dee-O-Gee in the spring of 2016 and are currently searching for pet-loving entrepreneurs to partner with from across Montana and the United States.





Please click here for the MSU Exponent (student newspaper) story on the 2013 event.
Check out this video featuring the 2012 Entrepreneur Day:



ENTREPRENEUR-IN-RESIDENCE
Public Presentation: "Irreverent Strategery, Entreprgirls, Sock Puppets, and Faking Awesome"
Guest EIR: Brit Booth & Sarah Hunter, Total BS Media

Total BS Media is full of Brit and Sarah. While equally impressive elements on their own, when combined they form a highly volatile creative compound.

Total BS is partnered with the Blackstone LaunchPad (read about their partnership here) and will be sharing their successful approaches to inbound marketing and TM pending "Irreverent Strategery" as well as their story with the audience. Be sure to stay tuned for more info on their hands-on workshop scheduled for October 12.

This program brings in seasoned entrepreneurs to act as mentors for JJCBE students. This program provides one-of-a-kind mentoring and face-to-face interactions with successful entrepreneurs spanning diverse fields of expertise. During the week, entrepreneurs visit a number of classes to chat with students, answer questions and give constructive criticism on projects and presentations. They also hold office hours and will normally hold a free public presentation on an entrepreneurial topic or trend.



The Family Business Program offers education and information to the backbone of many Montana businesses, those that are owned and managed by families of Montana. The annual awards luncheon, usually held in the fall, honors outstanding family businesses based on contributions to their communities and industry, innovative business strategies and practices as well as other factors.

Family Business Day: Friday, OCTOBER 7, 2016
Keynote Speaker: Dan Rust, State Farm Insurance


This year's keynote luncheon speaker will be Dan Rust, a State Farm agent, based in Bozeman, Montana. Rust's presentation "Being a Good Neighbor is all about Family" will focus on the family history of the founders of the company and how he has personally seen family businesses succeed during the past 34 years in his role. Dan Rust began his State Farm Agency in Bozeman in 1982. Prior to that he worked for Carpenter Paper Company. Dan graduated from Eastern Montana College in 1977 with a B.S. in Business and minor in Economics.


OTHER GUEST SPEAKERS AND PRESENTATIONS

Upcoming:

TBA



Past:

April 27, 2017: "Resource Rendezvous"— State & Local business resource organizations
March 30, 2017: "The Power of Data, Design, and Dreams..."—R/GA, Havas, and Kickstarter
April 14, 2016: "Anticipating the Wave of the Future: How R/GA Helped Two Brands Evolve"—R/GA NYC Team
March 10, 2016: "How Design Research Impacts Our World"—Nate Bolt, founder of Ethn.io (Read the Q&A here)
September 11, 2015: "Bootstrapping a Green Drink Business"—Shauna Martin, founder of Daily Greens
March 19, 2015: "Making and Marketing Brands in a Connected World"—R/GA NYC Team
January 29, 2015: "A Conversation from the Top: National Executives from Northwestern Mutual on Ethics & Careers"
September 10, 2014: "Building to Learn: How Design Thinking Can Help Bring Change"—Dr. Jim Patell
March 18, 2014: "Internal Startups: How Nike and R/GA Built the FuelBand"—R/GA NYC Teaml
June 18, 2014: "Anatomy of a License: Tips, Traps and Best Practices"—expert licensing and international lawyers
Oct 24, 2013: "Lessons Learned on Expert Entrepreneurship from the View of Successful Venture Investing"—Dr. Rob Wiltbank
February 20, 2013: "Social Entrepreneurship: My Venture Changes the World. Can Yours?"—Charles Best, DonorsChoose.org