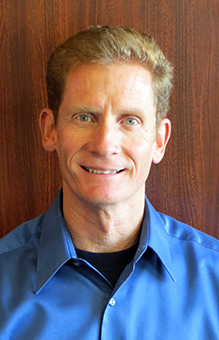 Dr. Gary L. Caton
Professor of Finance


Office: 408 Jabs Hall
Email: gary.caton@montana.edu
Phone: (406) 994-6190
Courses:
BFIN 357 - Financial Markets & Institutions
BFIN 452 - International Finance

In the News:
Featured expert on WalletHub: 0% credit cards
Weakened dollar is a double-edged sword for Montanans, MSU profs say
Research Interests
Financial management
Corporate governance
Corporate payout policies
Expertise & Service
Faculty Advisor, Finance Club, Montana State University

Frequent discussant at Financial Management Association and American Finance Association meetings and frequent reviewer for top financial journals
Leader of student-development trips to financial organizations on Wall Street, New York, New York
Bio
Before joining the JJCBE in 2006, Gary taught at Washington State University, Chapman University in California, and Otago University in New Zealand. He has taught in all areas of finance at both the undergraduate and graduate levels. His research interests lie in financial management, particularly in areas of corporate governance and payout policy. He has presented his research at international conferences and universities in Canada, New Zealand and the United States, and his work has appeared in the Journal of Financial and Quantitative Analysis, Journal of Corporate Finance, Financial Management, Financial Analysts Journal. Gary has served on the program committee for the Financial Management Association International, Eastern Finance Association and the Southwest Finance Association.


Google Scholar profile: https://scholar.google.com/citations?user=8MMzL5UAAAAJ&hl=en
ResearchGate profile: https://www.researchgate.net/profile/Gary_Caton
Selected Publications
"Earnings Management and Seasoned Bond Offerings: Do Managers Mislead the Bond Market?," co-authored with Chiraphol Chiyachantana, Chua Choong Tze, and Jeremy Goh, Journal of Financial and Quantitative Analysis, 46 (3): 687-708 (2011)
"Corporate Governance, Shareholder Rights, and Shareholder Rights Plans: Poison, Placebo, or Prescription?" co-authored with Jeremy Goh, Journal of Financial and Quantitative Analysis, 43 (2): 381-400 (2008)
"Dividend Omissions and Intra-industry Signaling," co-authored with Jeremy Goh and Ninon Kohers, Journal of Financial Research, 26 (1): 51-64 (2003)
"The Effectiveness of Institutional Activism," co-authored with Jeremy Goh and Jeff Donaldson, Financial Analysts' Journal, 57 (4):21-26 (2001)
*Cited in Wall Street Journal Online article by Aaron Elstein, November 6, 2002.
Awards
Professor of the Year, Montana State University Chapter of the Beta Gamma Sigma Business Honor Society, 2014
Nominated by the JJCBE for the Wiley Award for Meritorious Research and Creativity, 2014
Award for Excellence, Montana State University Alumni Association and Bozeman Chamber of Commerce, 2013 & 2009
Professor of the Game, Homecoming, Montana State University, 2012
Dean's Award for Outstanding Performance in Research, JJCBE, MSU, 2012 & 2010
Education
Ph.D., Business Administration, Finance (minors in Econometrics and Applied Microeconomics), University of Oklahoma, Norman, OK, 1996
B.A., Biology, Western State College of Colorado, Gunnison, CO, 1980
Favorite Links