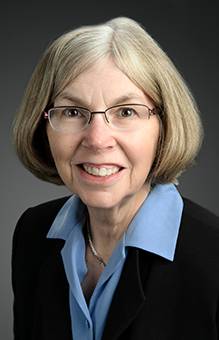 In the News:
MSU Accounting Professor Elected President of AAA's Director's Board
MSU Accounting Professor Wins Award for Excellence in Tax Education
Accounting Professor Appointed to the Editorial Board of Issues in Accounting Education
Accounting Prof Works for Students' Best Interests
Research Interests
Taxation
Judgment and decision making
Not-for-profit accounting
Ethics
Expertise & Service
Director of the Volunteer Income Tax Assistance (VITA) program, Montana State University
Bio
Anne Christensen's research focuses primarily on the judgment and decision making of taxpayers and students. Recently she has investigated how educational experiences such as service learning and Giving Voice to Values influence attributes of professionalism including problem-solving, ethical judgment, and decision making. She finds educational experiences such as Volunteer Income Tax Assistance participation and storytelling and role-playing related to ethical dilemmas do have positive effects on developing professional attributes. Over her career, she has studied taxpayers' perceptions of fairness of the federal tax system and the level of certainty taxpayers prefer when the tax law is unclear with respect to income and deduction items. The constantly changing tax system, presentation of accounting information in new formats, and new tools available for statistical analyses continually give rise to intriguing research questions. In 2016, she was voted President-Elect of the 7000-plus member American Accounting Association.
Google Scholar profile: https://scholar.google.com/citations?user=0OJY5x4AAAAJ&hl=en
ResearchGate profile: https://www.researchgate.net/profile/Anne_Christensen11/publications
Selected Publications
Awards
Distinguished Faculty Award Jake Jabs College of Business and Entrepreneurship, 2014
Most Valuable Professor, Radio Spot October 11, 2014
Ray M. Sommerfeld Outstanding Tax Educator Award, 2013.
BEST Research Awards, 2005-2010, 2012-2015.
Dean's Award for Outstanding Performance in Service, 2003-2004, 2006-2007, 2009-2010, 2010-2011, 2014-2015.
President's Excellence in Teaching Award, 2009.
ATA Outstanding Service Award, 2007.
Chamber of Commerce/Alumni Award for Excellence, 2005, 2013.
Code of Excellence Professor, 2005, 2014.
President's Award for Excellence in Service Learning, 2005.
Beta Gamma Sigma, Professor of the Year Award, 2004, 2013.
Charles Rawlinson-PricewaterhouseCoopers Faculty Fellow, 2001-2002.
Faculty Recognition Awards received for Teaching, Research, and Service, 2000-2001.
Outstanding Performance in the School of Business Administration Award, Portland State University, 1994-1995.


Education
Ph.D. Business Administration, Accounting and Taxation (minors in Social Psychology and Research Methods), University of Utah, Salt Lake City, UT, 1989
M.B.A. Management and Finance, University of Utah, Salt Lake City, UT, 1983
M.Ed. Counseling and Guidance, Brigham Young University, Provo, UT, 1974
B.S., Psychology (minor in Health Education), Brigham Young University, Provo, UT, 1972