Vice President of Booz Allen Hamilton Speaks at MSU College of Business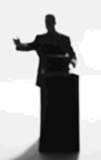 Please join us for the David Orser Executive Speaker Presentation of Christopher Disher
Christopher Disher, vice president for Booz Allen Hamilton, will deliver a David Orser lecture at the Montana State University College of Business at 4:10 p.m. Tuesday, April 18th in room 108 of Reid Hall on the MSU campus.

Disher is a nationally prominent consultant specializing in the fields of organization and technology strategies, cost reduction, organization and administrative performance improvement and outsourcing. With 25 years of experience, Disher primarily focuses on organization and technology strategies that enable step-change improvement in business performance. Disher has completed a double masters in accounting and business administration from Southern Illinois University and holds a BS in Ecology, Ethology and Evolution from the University of Illinois.

In its 18th year, the David Orser Executive Speakers Forum brings accomplished and inspiring professionals to MSU's College of Business to deliver large, open-forum lectures as well as to share their expertise and experience with students in the classroom. David B. Orser, a 1966 MSU graduate, funded the program beginning in 1988 to inspire MSU business students to pursue careers as innovative, responsible and ethical business leaders.