Orser Speaker to Address: From Academics to a Real Business on April 16
April 12th, 2013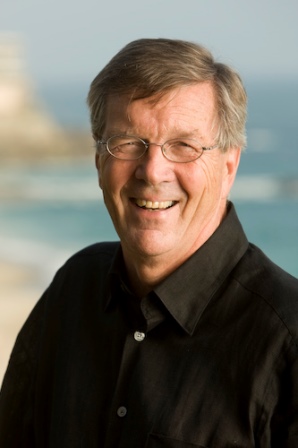 Robert "Bob" Chickering will present "From Academics to a Real Business," on Tuesday, April 16, from 4:10-5:00 p.m., in the Procrastinator Theater. He will give insight on how to be entrepreneurial and what it takes beyond what you learn in school to launch a business in the real world.
Chickering earned a Master of Arts and Master of Business Administration from Michigan State University. He has successfully lead several corporations, including Santa Barbara Aerospace, Inc., American Enviro Products, Inc., The Cotton Buds Company, Chickering/Howell Advertising, a consulting firm and Cunningham & Walsh Advertising, Inc. He has conducted international business in China, Japan, Mexico, Columbia, Australia and the Federated States of Micronesia.
Chickering spent several years in New York and Los Angeles with Cunningham and Walsh Advertising as vice president and director of account management for American Home Products. Brands under his management included Woolite, Black Flag, Easy Off, Wizard, Anacin and Dristan. He was responsible for business development and account management of Armor All, Walt Disney Studios, Paramount Pictures, Porsche Design, Adidas, and A&W Restaurants.
Chickering then switched his focus towards entrepreneurial endeavors and founded the Cotton Buds Company and American Enviro Products, which manufactured and sold the first biodegradable, disposable diapers. He later sold both firms.
Currently, Chickering is one of the key management team members of Advanced BioCatalytics Corporation, an industrial biotechnology company focusing on the discovery of its Protein-Surfactant Synergists based chemistry for use in cleaners, wastewater treatment, environmental remediation and other applications.
The MSU College of Business's David Orser Executive Speakers Forum is named for David B. Orser, a 1966 MSU graduate who started funding the program in 1988 in order to inspire MSU business students to pursue careers as innovative, responsible and ethical business leaders. For more information about the forum, contact Audrey Lee at 406-994-7026 or audrey.lee@montana.edu.