Women's Circle of Excellence
2010 Conference
May 13-14, 2010
Best Western GranTree Inn
Bozeman, Montana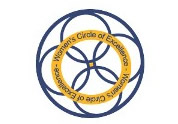 Congratulations everyone on another successful two-day conference. The 3rd annual Women's Circle of Excellence conference was a two-day event that truly captured what the meaning of being a woman in today's busy world entails and how we can be successful – professionally and personally.
We had Mary Perry as our keynote speaker, fun and interactive workshops, group sessions and an evening of entertainment provided by the national comedy group, Broad Comedy.
2010 Graduation Celebration
April 22, 2010
Guest Speaker, Peggy Jennings
MSU Foundation/Alumni Center Great Room
Bozeman, Montana
A huge thank you to everyone who participated in the 2010 Graduation Celebration. Our guest speaker was Peggy Jennings, assurance partner at EideBailly (Denver, CO) graduated from MSU with a degree in accounting. Her topic focused on professionalism.
---