Culturally Responsive Pedagogy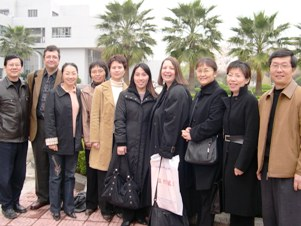 Cradleboard Teaching Project: Science Through Native American Eyes
Title II: Improving Teacher Quality Grant 2014
CENTER FOR BILINGUAL AND MULTICULTURAL EDUCATION HOSTS SUMMER WORKSHOPS: Carjuzaa held the annual Indian Education for All (IEFA) professional development conference in late June with 31 participants, all scholarship recipients who had attended Carjuzaa's NAS graduate online course titled, "Indian Education for All: A Model for Culturally Responsive Teaching." This annual conference brings teachers from Montana schools to Bozeman and teaches them how to incorporate Indian education into their classroom curriculum. This is the second Title II: Improving Teacher Quality grant on IEFA Carjuzaa has been awarded from OCHE. To date, 60 K-12 teachers have participated in the NAS courses and attended the summer conference. Ed Schupman, director of education at the National Museum for the American Indian, Jennifer Stadum, IEFA implementation specialist from the Office of Public Instruction, and Michael Munson, ILEAD student and adjunct instructor at Salish Kootenai College, were among the speakers. Numerous resources and strategies for integrating Indian Education for All across the curriculum were shared.
Title II: Improving Teacher Quality Grant 2013
Indian Education Teaches Educators: This past summer[2013], K-12 educators from large and small school districts and from the reservations of Montana met in Bozeman to learn about incorporating Indian Education for All into the curriculum. The class, "Indian Education for All: A Model for Culturally Responsive Pedagogy in Practice" taught by Jioanna Carjuzaa from the Department of Education, explored the history of Indian Education for All (IEFA) within a multicultural education framework, and discussed how educators are best prepared to implement this transformative educational policy. The class was taught online during spring semester, with a week of face-to-face classroom instruction to teach educators how Indian education can be justified in all content areas.