Bracken Scholars - Students who demonstrate academic excellence can apply to become a Bracken Scholar. Bracken Scholarships are awarded on an annual basis through a competitive application process. Awards are based solely on merit. A designation as Bracken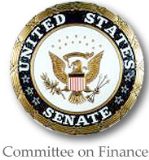 Scholar carries with it a monetary stipend. Entering Freshman through Senior students may apply.
Bracken Senate Finance Committee Internship - Each year, students are selected for this internship. Students work for a semester as an intern on the U.S. Senate Finance Committee. One scholarship is available per year.
Bracken Senate Finance Committee Internship Scholarship Application

In the News:
Recent MSU alum completes internship with U.S. Senate Finance Committee
Bracken International Fellowships - Scholarships for international activities are available to College of Business students. We typically award several scholarships of up to $1,000 each for international activity to occur during Academic Year 2012-2013.
Bracken and Armistead International Fellowships Application
CRITERIA FOR SELECTION
Activity must involve travel to a foreign destination
Activity must have a substantial academic component (e.g. study abroad, internship, summer program)
Preference will be given to students participating in COB programs for which the COB does not already offer scholarships (i.e. exchanges to National University of Ireland, Galway; Jönköping University; Ecole Superior de Commerce, Marseille; internship at Sony, Mexicali). However, COB students participating in other programs also are strongly encouraged to apply.
Formal admission to COB by time of travel
Strong academic performance at MSU and College of Business
Strong justification for participating in the activity
DEADLINE: December 1, 2013 for 2014 travel. March 1, 2014 if funds are still available
For more information and application form, please contact Linda Ward, 457 Reid, 994-1995, lward@montana.edu
Internship Opportunities - There are many internship opportunities. Please consult Linda Ward in The Bracken Center (457 Reid Hall) for the most current information.
For more information about other Jake Jabs College of Business & Entrepreneurship scholarships, click here.