Culinary Services Associate positions range from entry level to student managers, and from front line positions such as baristas to behind-the-scenes roles in warehouse and cleaning. No experience? We'll provide all the training you need. Work Study is accepted!
Actively Hiring All Positions for Fall 2019.

Departments that you can work with include: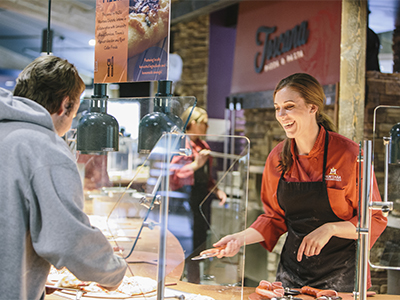 Bobcat Concessions
Indulge Bakery and Salad Department
Miller Dining Commons
Rendezvous Dining Pavilion
SUB Retail Operations
Retail Coffee Shops
University Catering
Incentives include:
Learn culinary and baking skills
Opportunity to learn management skills
Active work environment
Choose the schedule that works for you
Starting wages vary per position: $9/hour to $11/hour
Work up to 20 hours/week during the academic year, with potential to work up to 40 hours/week during the summer
denotes required fields.