Residence Life hires for various positions throughout the year. Work Study is accepted!
For more information on the positions and a job description, visit the Residence Life Employment Page.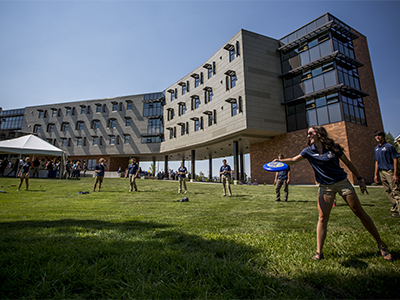 Resident Advisors - Currently Full
Desk Clerks - Actively Hiring for Fall 2019
Weekend Student Custodians - Currently Full
Housing Ambassadors - Currently Full
Summer Conference Assistants - Application available Jan. 2020
Summer Desk Clerks - Application available Jan. 2020
Student Grahic Designer - Actively Hiring, Start Immediately
Incentives include:
Work close to home
Leadership and advancement opportunities available, including cash bonuses
Active work environment
Shifts available throughout the day and the week
Bobcat Gear provided
Most positions start at $10/hour and RAs, Weekend Student Custodians and Summer Conference Assistants receive free room and board
denotes required fields.