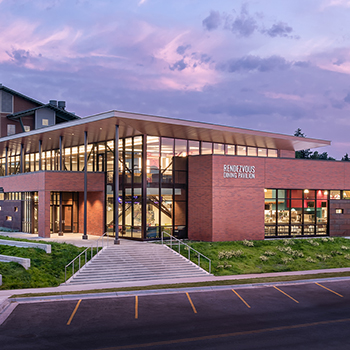 Promoting Behaviors that Reduce Spread
Face masks are required for all patrons and employees.
One way entry points & exits have been implemented.
Hand sanitizer and sanitizer refill stations are placed throughout our operations.
6 ft socially spaced floor decals are placed throughout operations in queuing locations.
Stanchions and other barriers are used to control service lines and direction of traffic flow.
We are strongly encouraging 30 minute meal times.
Students self swipe Cat Cards - eliminating contact with cashiers.
Extended dining hall hours and encouraging students to come at off peak meal times.
Maintaining Healthy Environments & Operations
Limited number of building occupancy.

Adjusted spacing between tables to ensure a minimum of 6' separation. Chairs per table is limited to 6 or fewer.

Developed a schedule for increased, routine cleaning and disinfection. Cleaning/wiping tables will occur every 30 mins or less. Additional extensive facility sanitizing will be conducted by the custodial staff every night after close.
Disposable serviceware will be used in the dining halls.
Plexiglass has been installed at cashier stands.
Beverage refills and personal bottle fills are not allowed.
Posting signs in highly visible locations that promote everyday protective measures.
Extra care taken to continue excellent food safety practices.
Managers will be actively managing lines and dining area capacity.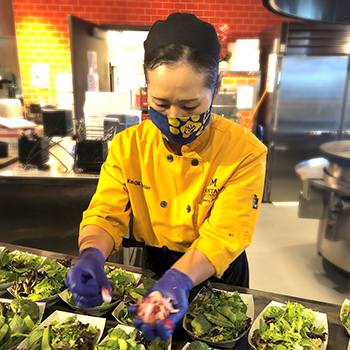 Extra Care Taken by Employees
Staff has been trained extensively in anti-viral procedures.
Small group, in-person training on COVID-19 specific procedures for all full time staff.
Employee sick policy has been updated with symptoms specific to COVID-19 and is rigorously enforced.
Employee health evaluation guidance from the Gallatin City-County Health Department which includes COVID-19 symptoms, has been posted at each dining location.
Signed copies of the Gallatin City-County Health Department Employee Health Agreement are on file for all full time Culinary Services employees.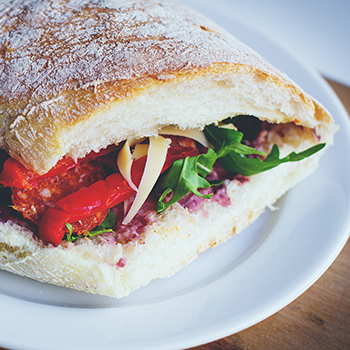 Students in Isolation or Quarantine
Arranging food delivery to students in isolation or quarantine, protocol set up with Residence Life/Housing.
We prepare their meal and deliver it to the quarantine rooms that Residence Life has set up. We drop it off at the front door then text/call the student to let them know the food is there. No contact.