University Culinary Services
Fork in the Road Food Truck
Welcome to the Fork in the Road food truck. Created five years ago, Fork in the Road is an educational tool that supports sustainable foods and regional cuisine from around the world. Whenever possible, truck staff members engage with local suppliers to source sustainably produced foods. Run by university students working with a full-time manager, the food truck is a unique addition to MSU's campus.
Summer 2018 - Museum of the Rockies
Fork in the Road is delighted to partner with Museum of the Rockies this summer. June 1st - August 19th, the food truck will be parked at the main entrance of the museum, 7 days a week. The truck will offer unique, delicious meals and snacks using local fruits and vegetables, area dairy products, and a wide variety of exotic Montana meats. The menu will vary weekly and includes a kids menu, gluten-free, and vegan options.
June 2018 - Shakespeare

in the Parks
The food truck will also be at Bozeman's Shakespeare in the Parks, parked by MSU's Campus Duck Pond at 11th & Grant Street. Join us for Othello June 13-16th, and Love's Labor Lost June 20-23rd. Check out our social media pages for updates on hours, menus, and summer event details.
HOURS AND LOCATIONS
11:00 am - 2:30 pm
| | |
| --- | --- |
| June 1 - August 19* | Open 7 days a week |
| Museum of the Rockies | Sunday - Saturday |
*Closed July 10-15 & July 25-27 *Closed on days when the temperature is under 20 ℉ (-6 ℃).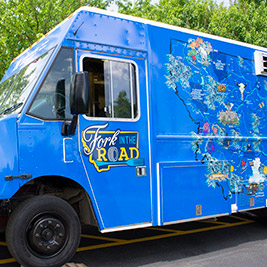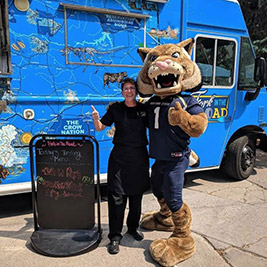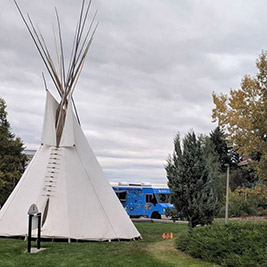 P.O. Box 172080
Bozeman, MT 59717-2080
Tel. 406.994.2661
Fax. 406.994.1918