University Culinary Services
Fork in the Road Food Truck
Welcome to the Fork in the Road food truck. Created almost five years ago, Fork in the Road is an educational tool that supports sustainable foods and regional cuisine from around the world. Whenever possible, truck staff members engage with local suppliers to source sustainably produced foods. Run by university students working with a full-time manager, the food truck is a unique addition to MSU's campus.
Spring 2018 - Tour of the Americas, circa 1491
Fork in the Road staff created the "Tour of the Americas circa 1491" as a mouthwatering way to integrate learning, discovery and engagement. To help the MSU community learn more about the origin of common foods, all of the entrées featured as part of the tour are from plants and animals native to the Americas. The tour highlights some of the many ways contact with food from the Americas revolutionized the world food scene. People from many campus departments are collaborating and sharing their expertise during the spring semester through Native lectures, nutritional information, plant walks, Indigenous film festivals, library displays, and other activities. Please check back on our webpage throughout the semester for upcoming events!
HOURS AND LOCATIONS
11:00 am - 2:30 pm
| | |
| --- | --- |
| Montana Hall | Mon • Tues • Wed • Thurs • Fri |
| Closed | Sat • Sun |
*Closed on days when the temperature is under 20 ℉ (-6 ℃).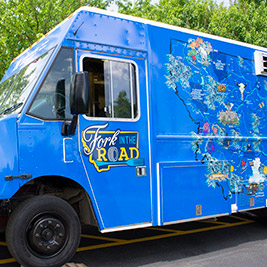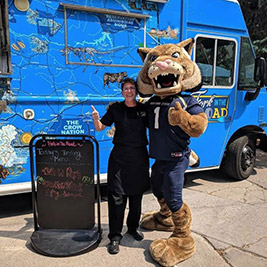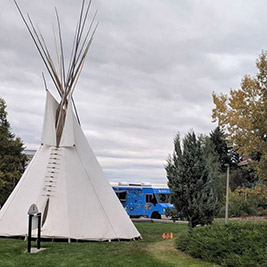 P.O. Box 172080
Bozeman, MT 59717-2080
Tel. 406.994.2661
Fax. 406.994.1918