The student Code of Conduct applies in all Residence Dining Commons. Inappropriate behavior or theft will not be tolerated.
HOURS & ADMISSION
During the academic year with the exception of holidays, food will be served until 7PM, or 10PM on late nights. Please leave no later than 30 minutes after the dining halls' posted closing time. Do not attempt to enter the dining hall after it closes.
Do not prop doors open to let other visitors in. Do not attempt to "just walk through" without paying or swiping your CatCard.
CATCARD USAGE
Using other people's CatCards to get into the dining hall is not permitted.
For residence meal plan holders: without a CatCard, you will not be admitted to the dining commons. Giving your CatCard to someone else to use to enter could result in your meal plan being revoked.
GENERAL CLEANLINESS
Please take dishes to the dish drop. Please pick up food, napkins, and silverware dropped on floor. Please inform employess and/or managers of spills or messes.
EXITING & THEFT
Valid meal plan holders make take one bagel, piece of fruit, one ice cream novelty or dessert to go. Sandwiches, pizza, burgers and all other food items are not allowed to be taken out of the dining commons.
Do not take any dining hall property out of the dining commons (i.e. dishes, silverware, napkin dispensers, salt/pepper shakers, condiments, etc.) Theft or distruction of dining hall property will not be tolerated.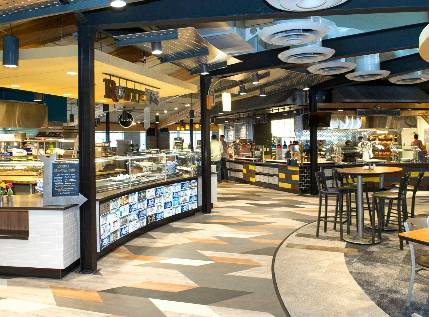 P.O. Box 172080
Bozeman, MT 59717-2080
Tel. 406.994.2661
Fax. 406.994.1918