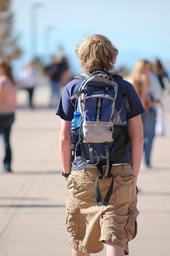 If you are unable to complete one and/or all of your classes for any reasons, you may need to complete one of the following processes:
University Withdrawal
"I" or Incomplete Grade(s)
Drop/Add form
All of the above mentioned processes must be completed within a specific time frame. This time frame depends on the semester. For specific "drop dates", etc., please refer to the Schedule of Classes or the "Academic Calendar". Current important dates may be found in the registration handbook published by the Registrar's Office each semester.
University Withdrawals (dropping all classes) for undergraduate students are processed through theOffice of Student Succes. Online students will need to work with Extended University. Graduate students will need to work with The Graduate School.
The "drop" form (dropping one or more courses, but not dropping all) is processed through your academic department. The drop/add form available at your department or the Registrar's Office is used to drop/add one or more courses. This process should begin with your advisor/department.
If you are enrolled for only one course and wish to discontinue that course, you must process a University Withdrawal. This is because you are ceasing to be a currently enrolled student.
Incomplete or "I" grades are processed by the faculty member. In order to be considered for an "I" grade, the student must have completed 75% of the course and be passing the course. The instructor has the final authority to approve or disapprove the "I" grade.
With all of the above processes, be prepared to supply documentation such as a doctor's note for medical reasons.
Retroactive University Withdrawal Requests
Total University Withdrawals requested after the drop deadline of a given semester are considered through a Retroactive University Withdrawal (RUWD) process. A RUWD packet will include a detailed letter explaining the extraordinary circumstances you faced as a student during a given semester, the timeline of those circumstances, and how those circumstances prevented you from being successful. Documentation must be provided, which should be third-party, objective documentation. Letters from parents or other family members will not constitute the required documentation.
Our Deans can consider a RUWD appeal up to three years after the semester in question. However, our deans are unable to consider a RUWD appeal after a student has graduated. Appeals may take several weeks to consider as RUWD requests are investigated.
For more information on RUWD request, please read the policy and our guidelines.
Late Fee Waivers
Late fee waivers for extremely personal circumstances beyond your control are processed by the Office of the Dean of Students. To process the fee waiver, you must make an appointment to see the Dean and supply supporting documentation for your request. If you received a late fee for academic reasons, see your academic Dean. If you received a late fee for financial aid reasons, see the Financial Aid Office. If you cannot complete your course for academic reasons, see your academic Dean.