Announcing the Ivan Doig Center
After two and a half years as a new interdisciplinary center located at Montana State University, we are pleased to announce that we are changing our name. As of November 2018, we will be renamed the Ivan Doig Center, thanks to a generous endowment provided by Carol Doig in honor of her late husband, the celebrated western author Ivan Doig (1939–2015). Carol's timely gift will enable the Ivan Doig Center to continue offering the programs and events enjoyed by the MSU community and the general public. This gift will go far in situating the Center as a world-class hub for studying the lands and peoples of the North American West. We wish to thank Carol for providing the financial support that will enable us to keep the Center active and keep alive the spirit of Ivan Doig. We also wish to thank the MSU Foundation, particularly Shannon Schumacher, and Kenning Arlitsch, Dean of the MSU Library.
The Ivan Doig Center for the Study of the Lands and Peoples of the North American West focuses on the natures and cultures of the western US and Canada. Highlighting interdisciplinary research and teaching, the reach of the Center is often public. Faculty and students in a variety of fields, including American studies, English, film and photography, geography, history, archaeology, and Native American studies explore the meaning of place as expressed in a variety of texts and material objects. These scholars examine the West as a place of powerful legends and stories in their studies of literature and the visual arts. Students and faculty also trace the role the region and its borders have played in the creation and development of American national identity. In the process, they study the history of encounters between diverse populations in the West and the ways the region has served as a laboratory for working out relations between native and newcomer groups. The West is understood as a complicated space where different populations have struggled over the land and resources. These complexities have led to the creation of a rich and vibrant world that the Ivan Doig Center looks forward to exploring.

Field trip during 2017 symposium on Doig Country: Imagining Montana and the West (photo courtesy Tyler Ready)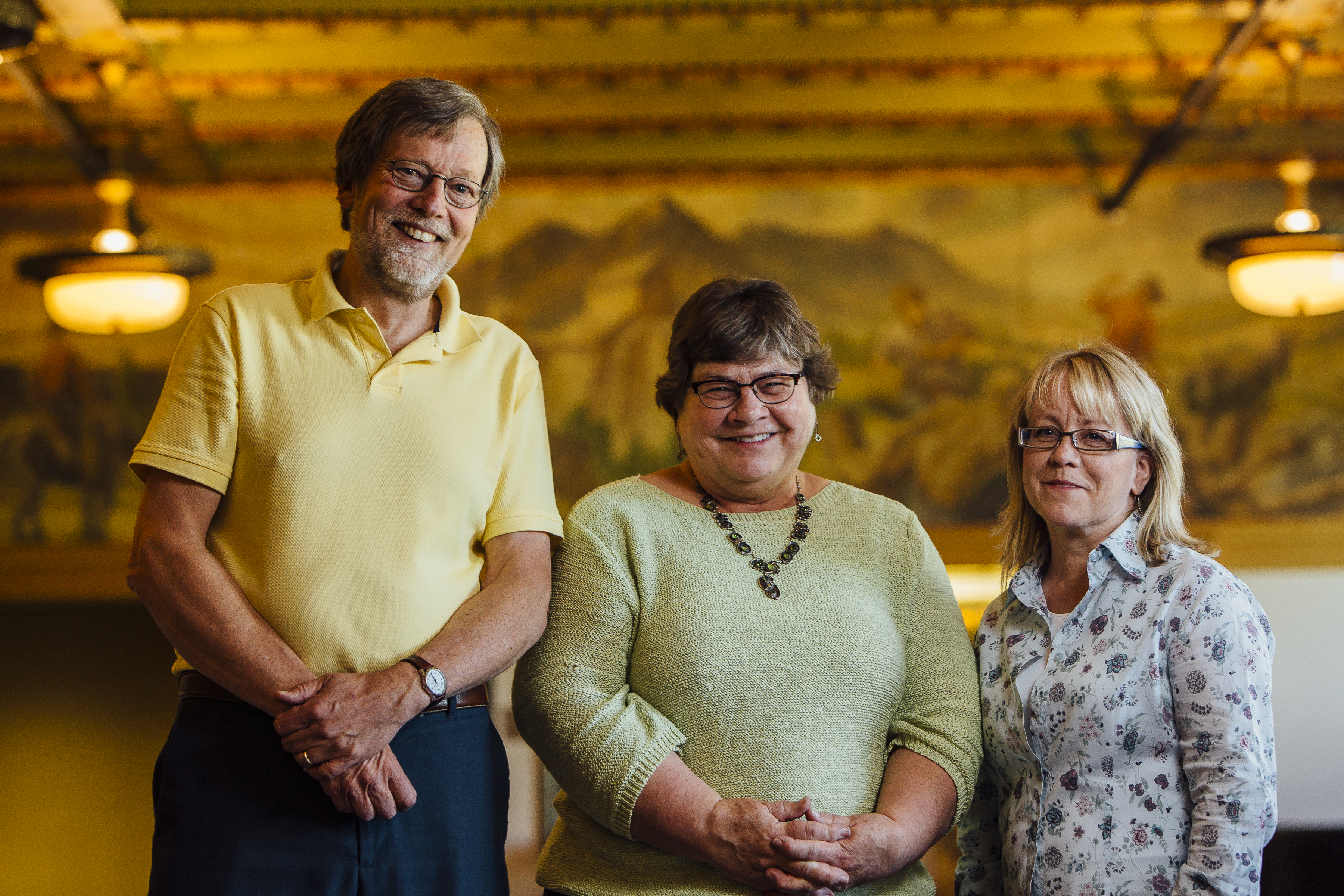 Co-Directors Dr. Robert Rydell and Dr. Mary Murphy and Director Dr. Susan Kollin