Western Movies Today: History, Criticism, Production
Andrew Patrick Nelson, Associate Professor of Film Studies, Chair of the Department of Film and Media Arts, University of Utah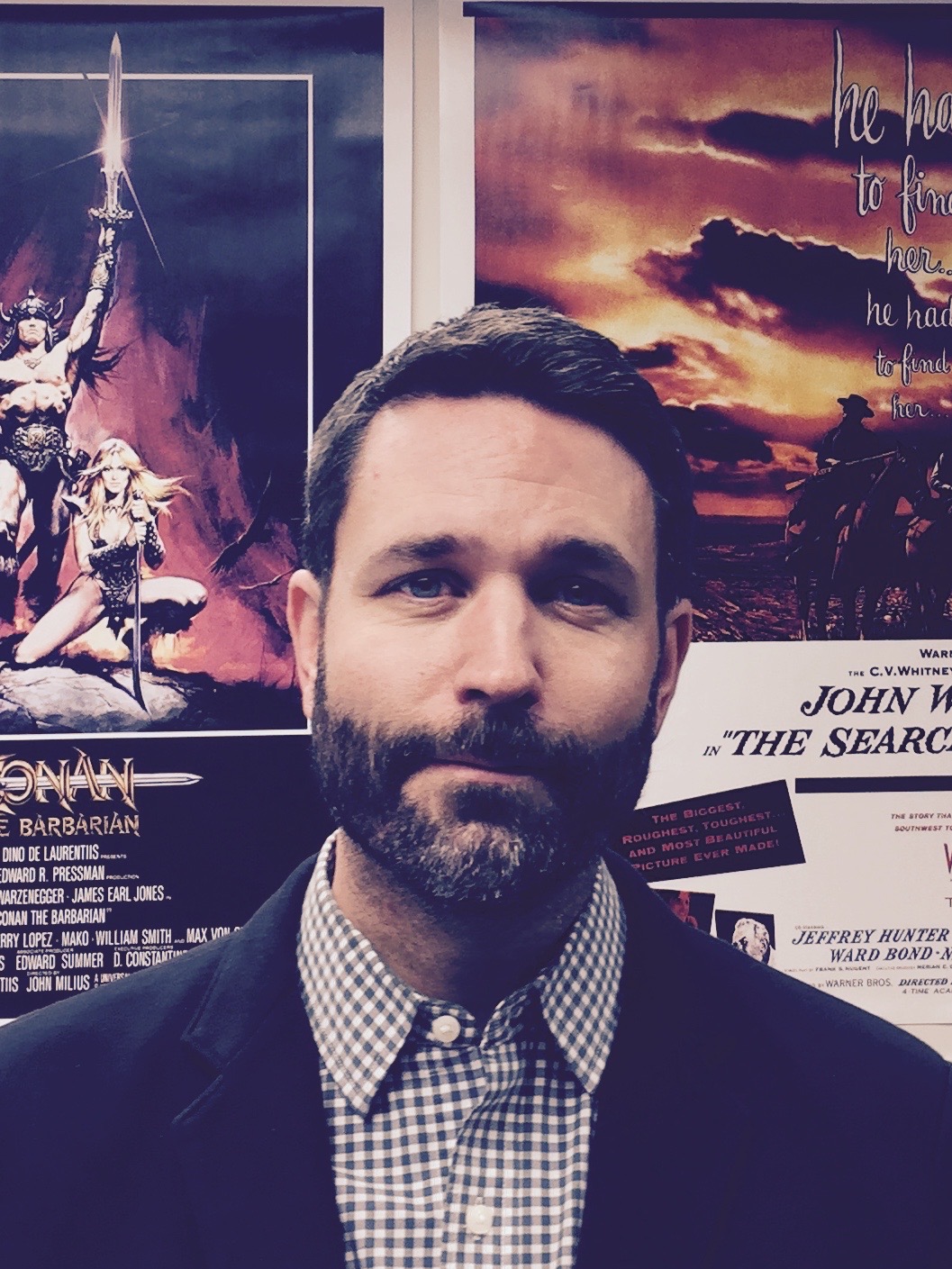 Details
Date: Monday, December 2, 2019
Time: 6 p.m. Doors open at 5:30 p.m.
Place: Hager Auditorium, Museum of the Rockies
The lecture will be followed by a reception in the museum lobby.
This lecture is co-sponsored by the Burton K. Wheeler Center for Public Policy.
Summary
We are accustomed to hearing great films discussed in terms of their influence on later movies, and Westerns are no exception. The makers of recent Western movies routinely discuss their works in relation to classics like The Searchers or Shane. But how, you might ask, were these filmmakers introduced to Westerns? By their grandparents? Or by someone else? In fact, the majority of filmmakers today were first introduced to the Western as an academic subject in the course of their professional training. How this influences the movies they make, and what it means for our understanding of the Western's rich history, are just two of the topics covered in this exploration of the current state of the Western movie.
About the speaker
Andrew Patrick Nelson is an historian of American cinema and culture, film programmer, museum curator and media commentator. He is chair of the Department of Film and Media Arts and associate professor of film studies at the University of Utah. He is editor of two book series, "The Popular West" at the University of Oklahoma Press and "Reel West" at the University of New Mexico Press. He is author and editor of numerous books and essays on Western cinema, including Still in the Saddle: The Hollywood Western, 1969-1980 and Contemporary Westerns: Film and Television since 1990. He is currently curating an exhibition based on Still in the Saddle that will open at the Briscoe Western Art Museum in San Antonio in May of 2020.
About the Lecture Series
The American West Lecture Series features experts from around the country discussing the history, literature and culture of the West; issues affecting the wildlife and fisheries of the region; and the West's geography, geology and resources. The series is co-sponsored by the Burton K. Wheeler Center and is a program of The Ivan Doig Center for the Study of the Lands and Peoples of the North American West, an interdisciplinary research center within the MSU College of Letters and Science that is focused on the places and peoples of the Western United States and Canada.