LIFE Scholars Student Eligibility and Admissions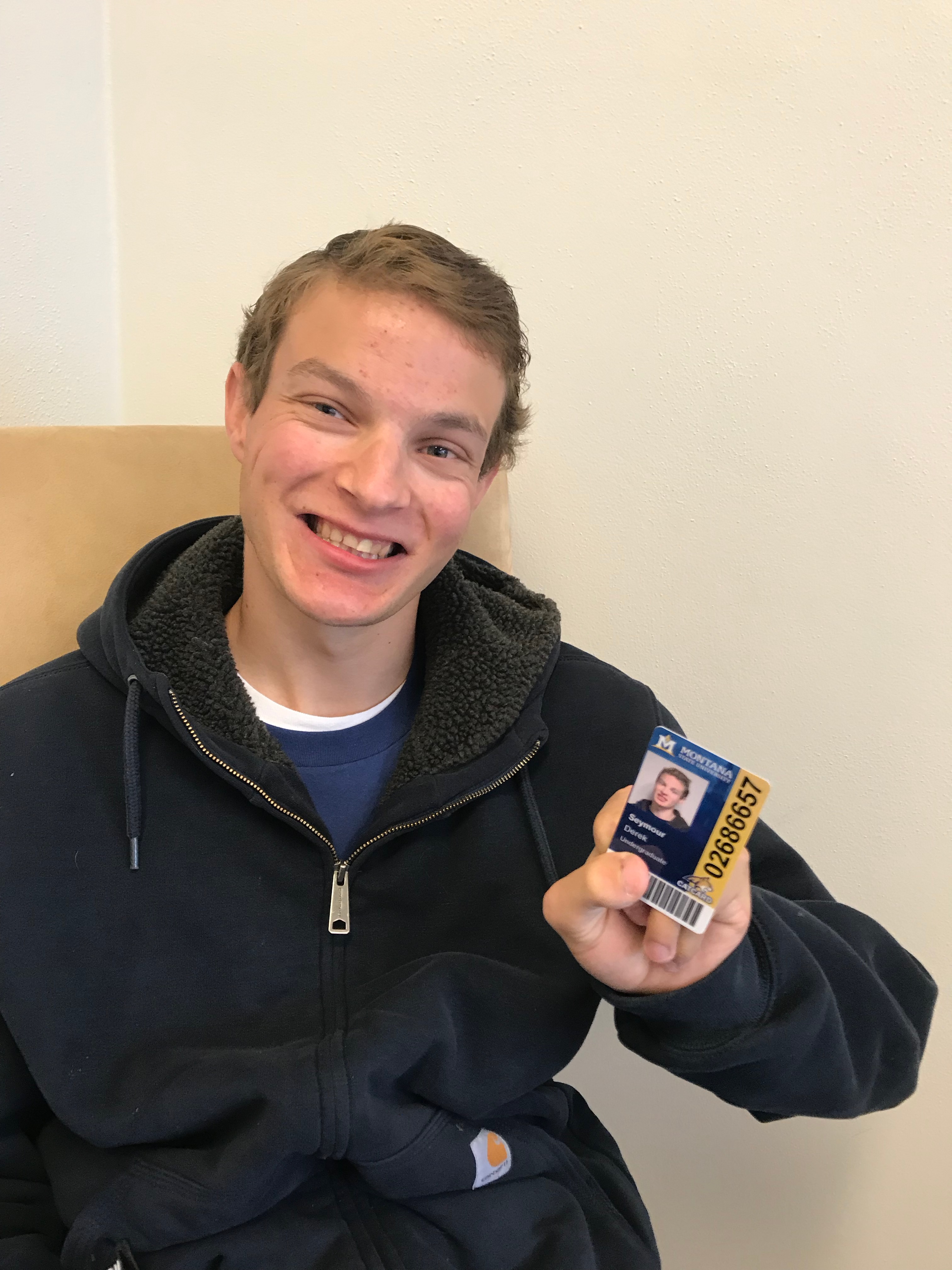 Students must be a minimum of 18 years of age, have completed all high school requirements, be identified as an individual with an intellectual /developmental disability, and have a strong desire to attend college.
LIFE Scholars are admitted to MSU on a rolling application schedule. Students submit an application packet, 2 letters of recommendation and participate in an interview with LIFE Scholars staff.
Please submit completed application packets to:
MSU LIFE Scholars
College of Education, Health & Human Development
C/O Christy Sofianek
311 Reid Hall
P.O. Box 172940
Bozeman, MT 59717-2940
Costs
The costs to attend the MSU LIFE Scholars Program includes MSU tuition and fees, a program fee and optional meal plan. Overall costs will vary depending on the number of classes a student registers for, typically between 1-3 per semester.
Student payment options may include private pay, scholarships, grants, vocational rehabilitation benefits and social security work incentives. Financial assistance is offered through scholarships, as well as a pending designation of a Comprehensive Transition Program (CTP), which will allow students to apply for federal financial aid, such as Pell grants, and work study programs.

2018/2019 Student Costs
Per Semester
MSU
3 credits
(1 class)
MSU
6 credits
(2 classes)
MSU
9 credits
(3 classes)
MSU Tuition
$706.80
$1,413.60
$2,120.40
MSU Fees
$163.80
$240.00
$735.19
Student Access Fee ++ see below
$418.99
$418.99
$0.00
*
LIFE Scholars Program Fee - $1000/yr.
$500.00

$500.00

$500.00

Books/Supplies
$50.00
$100.00
$150.00
MSU Student ID card - one time only
$15.00

$15.00

$15.00

New Student Fee - one time only
$90.00

$90.00

$90.00

Student Technology - one time only
(iPad, smartphone, tablet)
-
-
-
Meal Plan - optional *** see below

-

-

-

Total Cost - 1st semester
$1,944.59
$2,777.59
$3.610.59
++LIFE Scholars Student Access Fees
ASMSU Fees - Access to the gym
$113.24
Health / Dental Fees - Access to campus clinic
$227.00
Athletic Fee - Access to sporting events
$78.75
Total
$418.99
*
When a student takes 7 or more credits, the Student Access Fee is included in the MSU Fees.
***Meal Plan Pricing
25 Meals
$225.00
50 Meals
$425.00
75 Meals
$581.25
100 Meals
$700.00