Office of Research Development
The mission of the Office of Research Development in the College of Education, Health, and Human Development is to provide a research infrastructure to support funded programs that enhance the College mission to serve the people of Montana and beyond in education, health and well-being.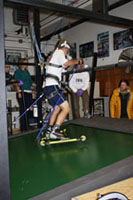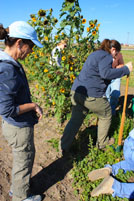 ---
Forms and Information

Resources


Pilot/Seed grant funds: EHHD is making $10,000 available during 2013-2014 for faculty use as research and creativity seed funds. The goal of the seed money is to fund new projects in an early stage with the hope that the seed funding will result in a grant application or propel an existing project to a level where a grant application will result. The funds will be distributed based on the following criteria: 1) alignment with EHHD, Department, and/or MSU strategic plan, 2) projects proposing interdisciplinary or collaborative work, especially among EHHD faculty, and 3) projects leading to external grant applications. Priority will be given to pre-tenure faculty. Seed funds will generally range from $500-$1500 per project, but all proposals will be considered. Use of funds may include travel to visit with grant program officers or collection of pilot data that will be utilized to provide support for larger grant applications. Other uses of funds will be considered. Next due date: February 14th. Click here for the application.


Funds available for mentors to review your grant applications: We are offering faculty a new strategy to be successful with grant writing. EHHD will provide $100 for EHHD grant writers to offer to a successful grant writing expert in your field to review a draft of your grant proposal. Recently we heard of another university that used this strategy with great success. With a $100 investment faculty were getting an amazing quantity of helpful feedback that increased their success rates. Here are the specifics: one $100 stipend per grant that you submit; provide the name and credentials to Suzanne. You want to shoot for the biggest star in your area and hopefully when they read your stellar proposal they will also want to be a consultant for your project!


See MSU Information Sheet for basic information required for proposal forms and budgets.
Grant Writing Boot Camp 2013
During the summer of 2013, EHHD sponsored a grant writing boot camp. The purpose of the boot camp was to build a community of grant-active EHHD faculty who collaborate in writing and carrying out grant-funded projects, who support each other, and who share ideas and resources. Our goal in EHHD is to build a lasting and long-term process, community, and infrastructure for grant-funded projects within the college. Below please find links to videos of several of the boot camp sessions.
Grant Writing Boot Camp Webinars

June 26, 2013 Topic: Budgets: including what needs to be in the budget regarding fiscal/administrative support. Includes presentations by:
Elizabeth Bird, EHHD Project Development Specialist
Leslie Schmidt, Assistant Vice President for Research, MSU OSP
Beth Rink, Associate Professor, Health and Human Development

July 1, 2013-1st Session Topic: Human subjects research, Institutional Review Board review, and research ethics, compliance. Includes presentations by:
Mark Quinn, Director of MSU's IRB: when to go through MSU's IRB; exempt versus expedited versus full committee review; general IRB advice and suggestions
Justin Cook, Director, Office of Research Compliance: NIH conflict of interest, graduate students and CITI training, services provided by the ORC
Tami Eitle, Associate Professor, Sociology & Anthropology, MSU IRB committee member: when to go through MSU's IRB, issues that frequently come up when reviewing proposals

July 1, 2013- 2nd Session Topic: Roles and assistance of various groups at MSU. Includes presentations by:
Leslie Schmidt, Assistant Vice President for Research; Jerry Fink, Fiscal Manager; Carmen Fike, Business Officer, MSU OSP
Ann Bertagnolli, Associate Program Coordinator, INBRE
Marilyn Lockhart, Director, Faculty Development & Associate Professor, MSU Center for Faculty Excellence
Suzi Taylor, Associate Director, Extended University

July 10, 2013 Topic: Building relationships with your funding agency. Includes presentations by:
Derrick Tabor, Program Director, Center of Excellence Program, National Institute on Minority Health and Health Disparities (NIMHD), National Institutes of Health
Mary Cloninger, Professor and Department Head, Chemistry/Biochemistry
Patricia Simpson, Professor, Modern Languages and Literature
Jessi Smith, Associate Professor, Psychology, Principal Investigator/Director, ADVANCE
PowerPoint Slides from Presentations by our 2013 Boot Camp External Experts

Barbara Ainsworth - "Does Your Grant Pass the 'So What' Question?"
Yong Gao - "Measuements and Statistical Considerations in Grant Writing"
Thom McKenzie - "Collaborative Research: Don't Take It For Granted"