Account Login & Setup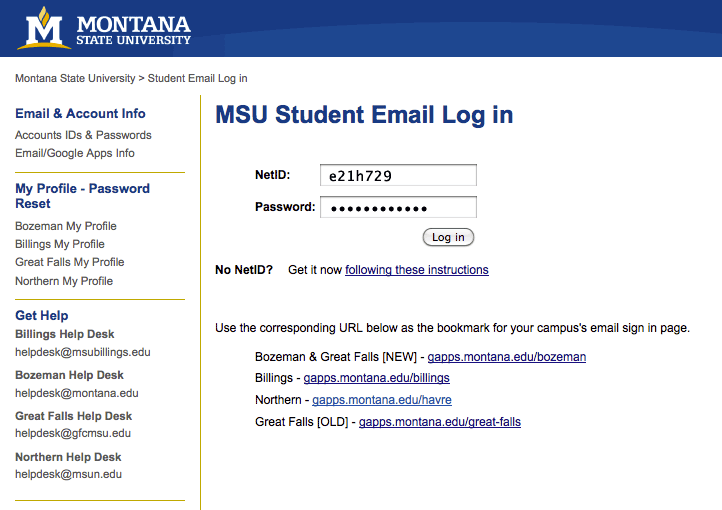 Log in to account
Enter your NetID and Password.

Don't know password? Refer to the Get NetID instructions

Click the 'Login' button

The account setup window opens.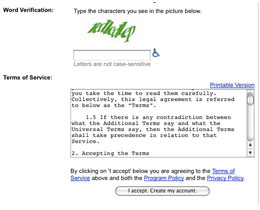 Create account
Enter characters shown in the word verification picture.

Click on the 'I accept, Create my account' button.
Your new MSU email inbox opens.
My address?
Your email address is your first.lastname@msu.montana.edu. In the image to the right, circled in red you will see what appears to be another email address made up of your NetID followed by @montana.edu. This is not your email address.
To view your email address:

Click the down arrow next to the Settings icon located in the top right corner of page and select settings.

Click

Accounts

View address in the

Send Mail As section.


This is also where you can add other accounts, etc.