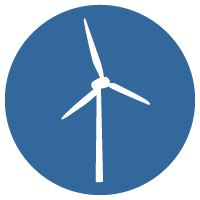 MSU's wind research is focused on making wind power as efficient and affordable as possible. MSU research will help reduce the cost of owning and operating wind turbines, increase turbines' life-cycles, and serve as a model for working with local manufacturers to get wind sites up and running smoothly.
Right now, MSU engineers are studying the strength and durability of wind turbine blades, which can account for up to 30 percent of a wind system's initial cost. Other work focuses on turbine generator and power control systems. MSU-spurred advances in turbine design and materials will help reduce the cost of owning and operating wind turbines.
Other work at MSU has been focused on the manufacturing side of wind power. MSU works with local manufacturers to commercialize its research, making it possible for companies to build turbine components locally. This new manufacturing will produce technical jobs for the state for years to come.
Wind turbines in Montana
Photo by Kelly Gorham
MSU is home to the Wind Applications Center (WAC), a federally-funded program that develops and coordinates wind energy education at the university level; supports outreach efforts through education and dissemination of wind energy information; and works with industry, local/state/federal government, and individuals to utilize the best engineering and scientific practices in all areas relating to wind energy implementation. The WAC also supports the companion "Wind for Schools" program and has assisted in installing numerous small wind turbines at K-12 schools around Montana to aid in energy education efforts.
Researchers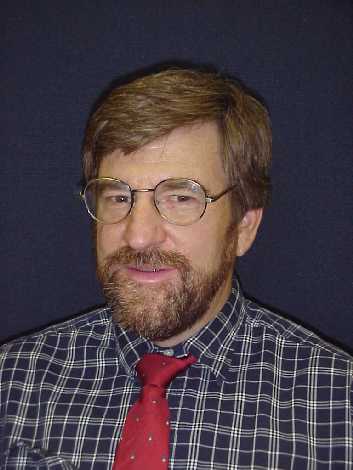 Douglas Cairns
Dr. Doug Cairns, a professor in the Mechanical and Industrial Engineering Department, studies composite materials used in primary structures. This research includes developing materials and manufacturing processes, as well as design, analysis and testing. He is currently working on manufacturing and testing new materials for wind turbine blade structures.
Website: www.coe.montana.edu/me/faculty/cairns/