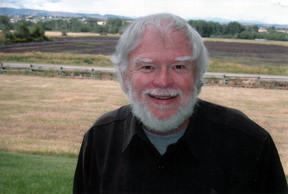 Ph.D. Syracuse University
Literature & Religion, Mythology
Professor of English. Ph.D. in Religion and Literature from Syracuse University, 1976. Specializes in mythology, religion and literature, Shakespeare, literary criticism.
Selected Recent Publications:
Little Night Music: Angels and the Poetics of Mind, in Soundings, Spring 2000
Re-membering Finnegan: James Joyce's masterpiece in the age of cyberspace, in The Cressett, 2000.
Projects:
Research project involving impersonation of literary figures, aided by Hewlett Grant, Fall, 2002
MSU Top 100 Book List
Disclaimer: The links, opinions or statements expressed herein should not be taken as a position or endorsement of MSU-Bozeman or its affiliates.