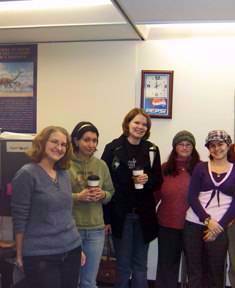 Applications for the graduate program are available at The Graduate School's website:
Application for Graduate Admission
The Graduate School Requirements
University requirements for admission with full standing to The Graduate School include:
3.0 grade point average (A=4.0).
Official transcripts for all undergraduate course work.
Department of English Requirements:
In addition to the admission requirements for The Graduate School, the Department of English requires the following:
Three letters of recommendation from people who can comment on your success in a graduate program in English.
A personal essay in which you discuss your reasons for pursuing the Master of Arts in English.
A 10-15 page writing sample.
Deadlines
The deadline for admission and consideration for a teaching assistantship is January 31st. The final deadlines for admission only are July 1 (fall semester) and November 1 (spring semester). Deadlines for international students are May 15 (fall semester) and September 15 (spring semester).


Updated: 07/21/2014