Highlighted Courses for Summer and Fall 2019
Summer 2019 Writing Courses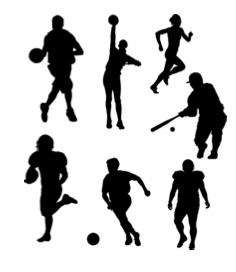 WRIT 201 College Writing II: "Sports & Writing"
Course Format and Dates
On campus: First 4x4 session, May 13-June 6, M-Th 8:00-10:35 a.m.
Course Description
Do you have an opinion about a sports issue? Cheating scandals? Dollars in sports? Violence in sports? Concussions and sports? Exclusion in sports?
We will read creative nonfiction, journalism, academic research, traditional essays, humor and commentaries. Students will weigh in on sports in any direction they choose, and of course WRITE!
WRIT 374 Magazine Editing
Course Format and Dates
Online: Full 12-week session May 13 - July 22
Prereq: Any upper-division WRIT course, or instructor permission
Course Description
WRIT 374 is a study of the world of magazine and journal writing, editing, design, and production that gives you a firsthand look at the art and business of making your own magazines.
You'll investigate every aspect of magazine production, beginning with the magazine industry itself and how magazine editing works, how magazines develop a look and content consistent with their target readership, and the stages and activities of producing a magazine.
Summer 2019 Literature Courses
LIT 110IH Introduction to Literature
Course Format and Dates
Online: First 6-week session May 13-June 21
LIT 169IH Literature as Popular Culture: "'Classics' of Popular Literature"
Course Format and Dates
Online: First 6-week session May 13-June 21
Course Description
This course focuses on "classic" works of popular literature to examine the factors that led these works to appeal to so many readers. Course readings: J.K. Rowling, Harry Potter and the Sorcerer's Stone; Stephen King, Carrie; Jeph Loeb, et al., Superman for All Seasons; Eiichiro Oda One Piece; Gail Simone, et al., Batgirl: The Darkest Reflection; Shirley Jackson, We Have Always Lived in the Castle.
LIT 285IH Mythologies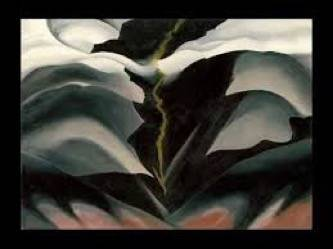 Course Format and Dates
Online: Second 6-week session June 24-August 2
LIT 335 Women in Literature
Course Format and Dates
Online: Second 6-week session June 24-August 2
Course Description
This class is designed to introduce students to the study of literature by women. We will pay particular attention to how female authors revise conventions of gender and genre in order to produce new identities and agencies in language and culture. In doing so, we will explore the ways women's literature often dismantles the boundaries between "fiction," "theory," and "history" in an effort to rethink understandings of the body, language, power, truth, and sexuality.
Fall 2019 Literature Courses
LIT 321 Advanced British Literature II: "The Rise of the Novel: Literary Landscapes of Eighteenth-Century"
TTh 12:15-2:30 p.m.
Course Description
Our subject: the stories of eighteenth-century novelists, their novels, and their literary landscapes, or, as the subject is often referred to, the "rise of the novel" in its cultural context. We will examine both the well-known and the lesser known, studying along the way the changes in thought and style, customs, visual culture, social organization, technology, work habits, political assumptions, authors, stories, and landscapes from 1660 and 1830.
LIT 431 Studies in Major Author/s: "Lost in Austen: The Life, Works, and Afterlives of Jane Austen"
10:50 a.m.-12:05 p.m.
Course Description
We will study the life and novels of Jane Austen in her cultural context, as well as the astonishing afterlives of her works in many forms, from films to video games. We will immerse ourselves in her work and then explore some of the many, many adaptations and reappearances of her novels in the twenty-first century, trying to understand why so many readers and critics and literary historians and fans continue to find themselves… lost in Austen.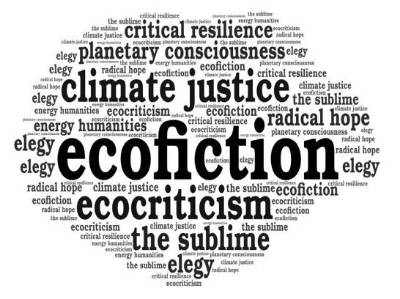 LIT 437 Studies in Genres: "The New Ecofiction"
MWF 3:10-4:00 p.m.
Course Description
This class will examine contemporary environmental fiction by U.S. writers. In particular, we will study recent literary texts that may not initially seem to be focused on the environment, but that engage questions of ecology in a broad sense and that examine the human place in the more-than-human world.
LIT 438 Studies in Topics: "LGBTQ"
TTh 12:15-2:30 p.m.