The Equity Advocate Program at MSU is meant to enrich the network of resources that are available to MSU faculty and staff by recognizing the already committed and caring personnel across campus as resources for others.

Equity advocates serve the campus community by contributing to the institutional transformation of MSU by promoting and enhancing fairness, equality, and inclusiveness for all faculty and staff.
An Equity Advocate should value and promote diversity, possess good listening and communication skills, and be available for training and commit to the position for at least one year.
This position provides a rich networking opportunity for faculty and staff, and is viewed as highly valuable service by the Provost and all Deans.
All full time employees (Tenure Track, Non Tenure Track, and Staff) are qualified to serve as Equity Advocates.
Equity Advocates are available to:
Talk with people about their equity concerns and experiences in an informal, non-judgmental setting
Promote the values of inclusion and diversity embodied in the President's Commission on the Status of University Women, the MSU Strategic Plan, and the ADVANCE Project TRACS.
Responsibilities may include:
Being accessible for people who may need a sympathetic ear to talk about experiences in an informal, non-judgmental setting—analogous to the "safe zone" members available to LGBTQ campus community.
Attending 1-2 faculty search committee orientation meetings with HR, if needed.
Helping departments with few women or minorities put together more diverse search and Promotion & Tenure committees and recruit and retain diverse faculty
Promote the values of inclusion and diversity embodied in the President's Commission on the Status of University Women, MSU Strategic Plan, and the ADVANCE Project TRACS
Be informed on equity related policies, procedures, and resources on campus
Emeritus Equity Advocates are still considered resources for you to use! Click to learn more about our Emeritus Equity Advocates.
Would you like to nominate someone as an Equity Advocate? Download the form here.
Would you like to start your own Equity Advocate Program? Download our Equity Advocate Facilitator's Guide here.
Give us your feedback:
Equity Advocate Assessment Feedback Form
Meet your Equity Advocates:
David Aderholdt
Resident Director
Residence Life
North Hedges 00
994-3291
waderholdt@montana.edu


Wm. David Aderholdt is a second year Resident Director at Montana State University. He came to Montana State University from San Diego, California to complete his undergraduate degree, in Cell Biology and Neuroscience in 2010. After completing his degree he became a Resident Director for Residence Life. In addition to his duties as Resident Director, David serves on the Association of Intermountain Housing Officers executive board, volunteers as a Safe Zone trainer, and volunteers as an Equity Advocate. David is currently completing his Master's degree in Adults and Higher Education, and hopes to eventually obtain his Doctorate in Education.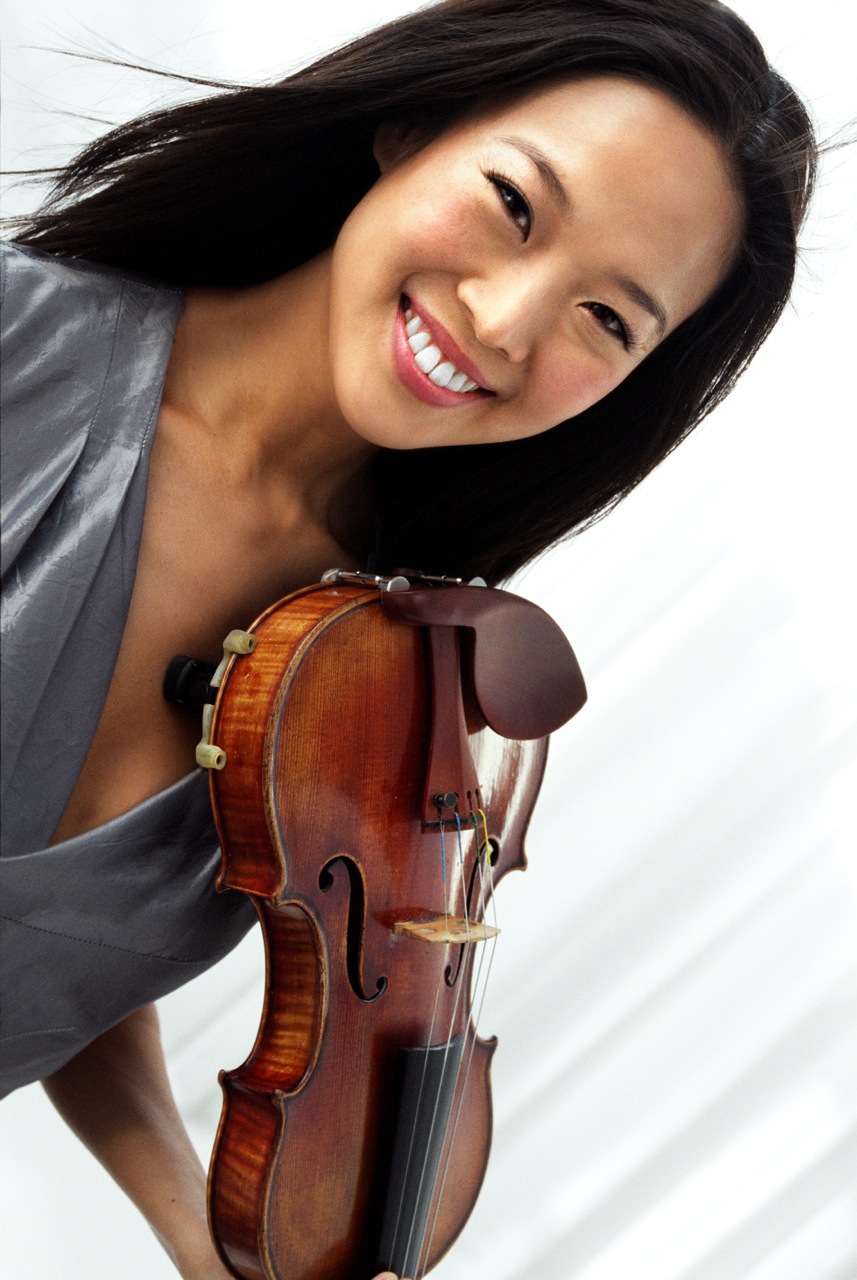 Angella Ahn
Angella Ahn enjoys her success as the violinist for the Ahn Trio. Her trio, comprised of Angella and her two twin sisters, was born while all three studied at the Juilliard School of Music, and now tours the world, playing in such venues as The Kennedy Center in D.C., New York's Lincoln Center, Vienna's Musikverein, Leipzig''s Gewandhaus, Argentina's Teatro Colon, and The Beijing Concert Hall.
In 2011, President Obama invited the Ahn Trio to perform at the White House for a State Dinner honoring South Korea.
Angella and her trio have taken it as their mission to expand the piano trio repertoire, and have commissioned over 30 new works by composers including Pat Metheny and Mark O'Connor. They recently were guest performers at TED: Ideas worth spreading. The trio has six highly acclaimed recordings, one of which won Germany's highest musical honor, the Echo Award. The latest, "Lullaby for My Favorite Insomniac" made No. 8 on the Billboard Charts for 26 weeks in the Classical album category.
A Professor of Violin and Viola at Montana State University, in Bozeman MT, Angella shares the much sought-after technique of her mentor, the late Dorothy DeLay. She plays a 2013 violin made especially for her by renowned luthier Sam Zygmuntowicz of Brooklyn, New York.
---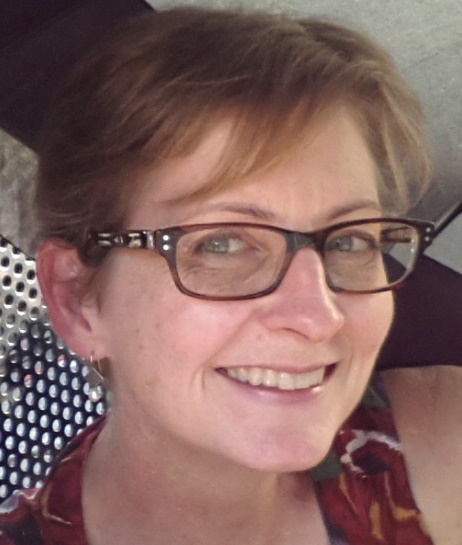 Laura Black
Associate Professor
Jake Jabs College of Business & Entrepreneurship
Jabs 448
944-2056
lblack@montana.edu
Laura Black is Associate Professor of Management at Montana State University's Jake Jabs College of Business and Entrepreneurship and a principal of Greer Black Company, a research and consulting firm that has worked with with start-up firms, humanitarian and not-for-profit enterprises, and large logistics, pharmaceutical, and federal research and development organizations. Her research and work experiences have used qualitative and simulation-based research methods to increase productivity through better collaborative practices in the context of innovation, product development, and cross-organizational and interdisciplinary work. At MSU she has taught the freshman seminar and courses in strategy, professional communications, and entrepreneurship. More recently, her research focuses on women entrepreneurs, and particularly women manufacturers. From the University of Texas at Austin she earned B.A. in Liberal Arts. She worked as a writer and associate editor of a travel magazine about Texas before returning to UT for an MBA. She worked at FedEx, first as a new service development program manager and liaison between new service development and the information systems and telecommunications division. She then was recruited to an internal process-improvement consulting team reporting to FedEx's CEO and Chairman's office. She received a doctorate in organizational studies and system dynamics from MIT's Sloan School of Management.
---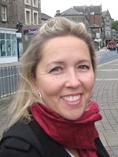 Patricia Catoira
Patricia Catoira is an Associate Professor of Latin American Studies in the deparment of Modern Languages and the Coordinator of the Latin American and Latino Studies program. She has published on issues of race, gender, and migration in Cuban literature. Her current research focuses on crime fiction in post-Cold War Central America.
---
Mary Cloninger
Mary Cloninger is the Department Head and a professor in the Department of Chemistry and Biochemistry. After receiving her H.S. at Texas Christian University she went on to get her Ph.D. at the University of Wisconsin-Madison. Dr. Cloninger had two postdocs, one at the University of Wisconsin Enzyme Institute and one at the University of California-Irvine. Dr. Cloninger has received several awards and her research is based on key questions in chemical biology. How do cells "talk" to one another? What are the signaling mechanisms used to control cell functions? What processes mediate the adhesions and metastatic migrations of cancer cells? These complex natural processes can be studied by building and evaluating simpler model systems. The approach of Dr. Cloninger's research group is to synthesize synthetic multivalent frameworks for the study of cellular recognition events.
---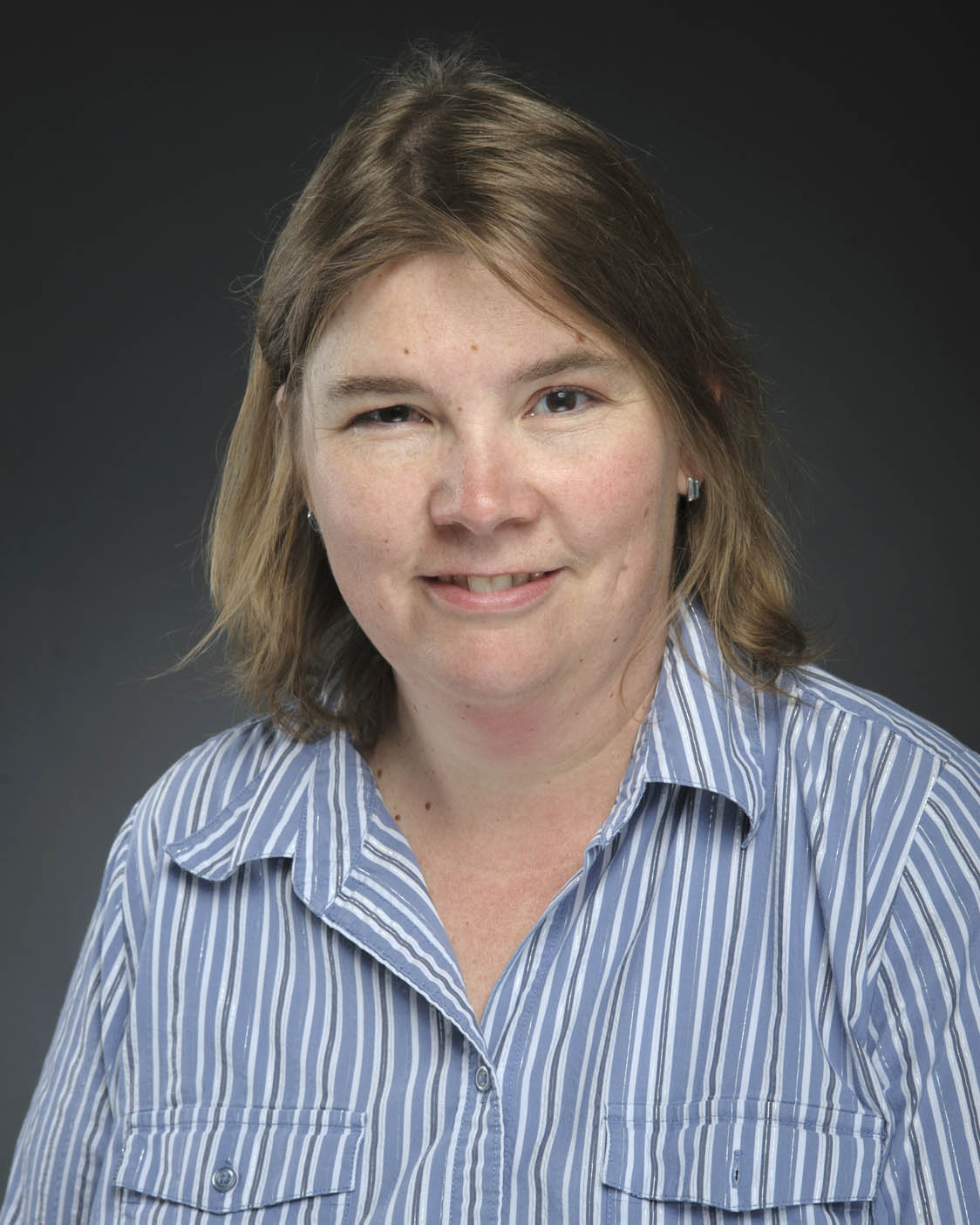 Michelle Cook
Ticket Manager Auxiliary Services
Brick Breeden Fieldhouse 142A
994-6437
michelle.cook1@montana.edu
Michelle Cook is Director of Ticket Operations at the Bobcat Ticket Office. The office sells tickets for the various MSU athletics contests, concerts, lectures and family events. She received her BAJ from Indiana University in Bloomington. Before coming to Montana, Michelle spent eleven years in the Washington DC area working for the professional sports teams and The George Washington University. In her spare time, she enjoys old movies, hiking, reading and watching hockey and IU basketball.
---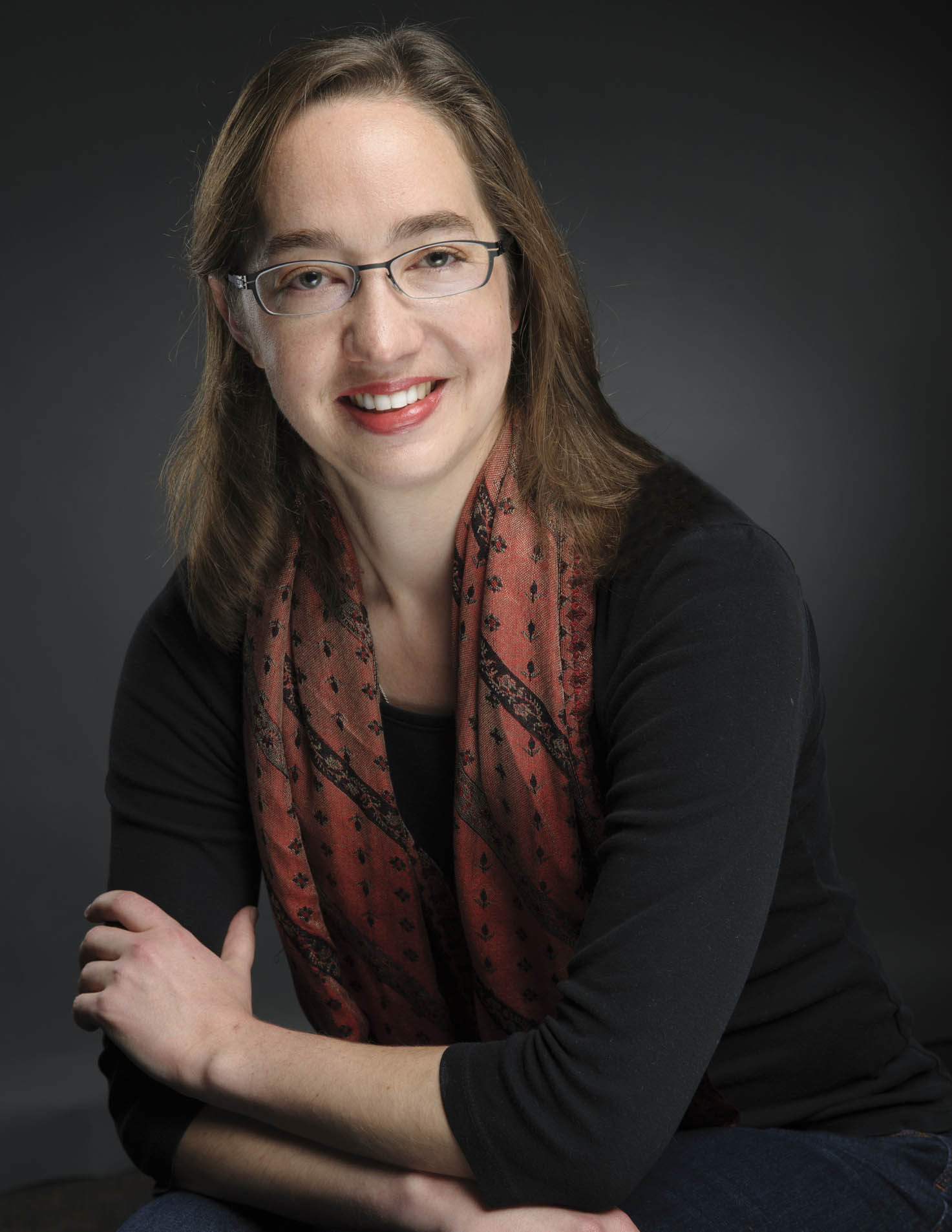 Catherine Dunlop
Assistant Professor
History, Philosophy, and Religious Studies
Wilson Hall 2-168
994-5098
catherine.dunlop@montana.edu
Catherine Dunlop is an assistant professor of modern European history at Montana State University. Her work explores the connections between visual culture, geography, and environmental history. Her recent and forthcoming publications have appeared in the journals "Environmental History" and "Imago Mundi." Her first book, "Cartophilia: Maps and the Search for Identity in the French-German Borderland" (Chicago: University of Chicago Press, 2015), explores the interweaving histories of cartography, geography, and cultural identity in the disputed European border territory of Alsace-Lorraine. She frequently works across disciplines-- history, art history, geography, and computer science-- to conduct her research and engage students. A native of California, she enjoys spending time in the great outdoors of the American West.
---
Elizabeth Greenfield
Assistant Director
College of Business & Entrepreneurship
JABS 124E
994-4681
lgrant@montana.edu
Liz Greenfield is originally from Glastonbury, CT and spent 5 years working with Family and Graduate Housing. She was responsible for community development in the FGH community and supervised the Community Assistant Staff. She loves helping students achieve their academic goals and is now the Assistant Director in the Office of Student Services in the Jake Jabs College of Business and Entrepreneurship.
---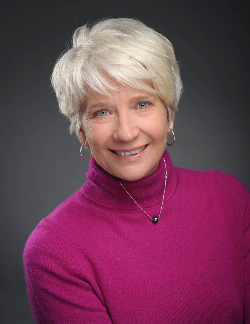 Sandra Halonen
I am an assistant professor in Microbiology and my research is focused on, Toxoplasma gondii, a protozoan parasite that infects the brain. Infection with T. gondii is acquired from cats or ingestion of contaminated meat and causes a mild to asymptomatic infection, but results in a latent infection in the brain that persists for the lifetime of the individual. The latent infection is usually asymptomatic but can reactivate resulting in serious illness in immunosuppressed individuals such as AIDS patients. Recent evidence also suggests the latent infection may have mild effects on human behavior and Toxoplasma infection has been suggested to be involved in development of Schizophrenia. The main projects in my lab involve: 1) studying the immune response to Toxoplasma gondii in the central nervous system with an emphasis on astrocytes, the predominant host cell for the parasite in the brain and an important immune effector cell in the brain, 2) investigating the cyst stage in cells of the brain and understanding the underlying mechanisms involved in the persistence latent infection in the brain and 3) investigating a link between Toxoplasma infection in the brain and development of Schizophrenia. My lab uses a variety of techniques to investigate these host cell/parasite relationships including immunofluorescence, confocal and electron microscopy, GFP labeling and live cell imaging, and microarray and proteomic approaches.
---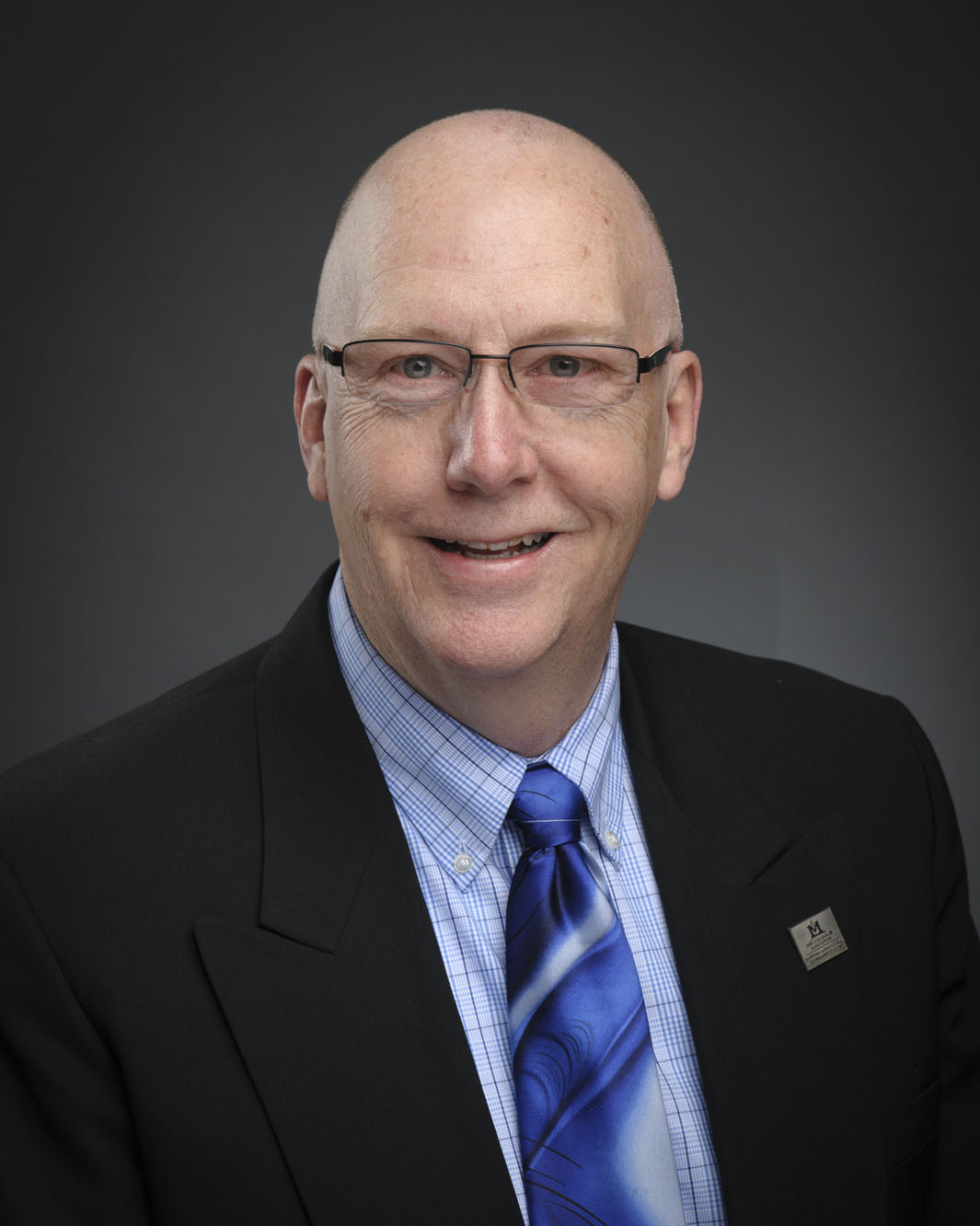 Carl Igo
Carl Igo came to Montana State from his native Texas in 2004 to assume the duties of lead teacher educator in the Division of Agricultural Education. After earning B.S. and M.S. degrees in Agricultural Education at Texas Tech University, he taught high school Agricultural Science and Technology for 11 years prior to completing his Ph.D. at Oklahoma State University. In addition to instructing and supervising teaching candidates, he teaches a variety of technical, pedagogy and service courses at both the undergraduate and graduate level. His teaching includes on-campus, hybrid and fully online courses. He is the primary academic advisor for all Agricultural Education - Broadfield Teaching majors. Igo conducts basic and applied research related to agricultural literacy, curriculum development and applications of personality/temperament on student success. To reinvigorate himself for teaching, research and service, he enjoys spending time with his family, his dogs and his garden.
---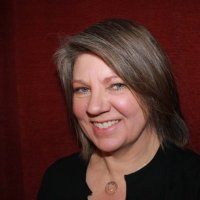 Kris Johnson
Head, Learning and Research Service
MSU Library
122B Renne Library
994-778
krisjohnson@montana.edu
Kris Johnson is a native of Bozeman and graduated from both Bozeman High School and Montana State University, where she received a BA in Music. Kris left Montana to find her fortune, living in six other western states spanning the continent from Texas to Alaska. While in Texas Kris earned her Master's Degree in Library and Information Science from the University of Texas at Austin. Kris recently returned to Bozeman in November of 2015 to become the head of the Learning and Research Service Department in the MSU Library. Kris' research interests include leadership, mentorship, professional development, and service design.
---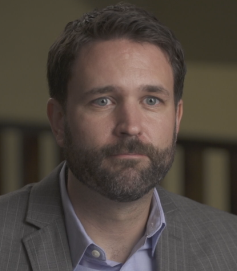 Andrew Nelson
Assistant Professor
Film & Photography
223 Visual Communications
994-6451
apnelson@montana.edu
Andrew Patrick Nelson is Assistant Professor of Film History and Critical Studies in the School of Film & Photography, where he teaches courses in film analysis, history and genres. His research focuses on topics in popular American cinema. He is the author, most recently, of Still in the Saddle: The Hollywood Western, 1969-1980 (University of Oklahoma Press, 2015).
---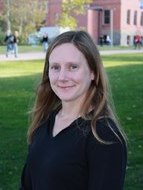 Christine Rogers Stanton
Christine Rogers Stanton is an Assistant Professor of Social Studies Education and Curriculum and Instruction in the Department of Education. Her main teaching and scholarly interests focus on social justice education and community centered participatory research. She has published works related to Indigenous epistemologies, multicultural education, participatory research methodologies, historical misrepresentations in curriculum, and place-based literacy to advance social, economic, and environmental justice. In addition to her professional duties, she enjoys international travel and outdoor pursuits.
---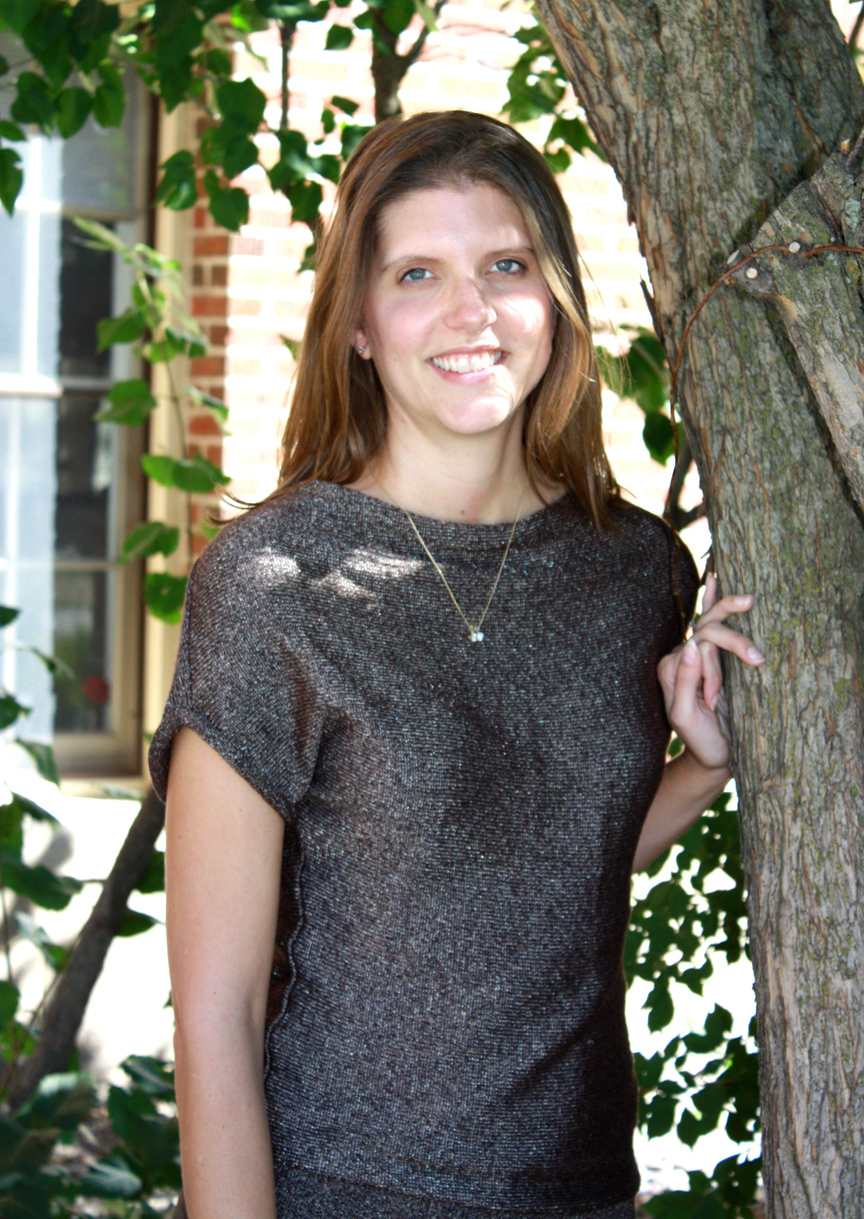 Cristen Wathen
Assistant Professor
Health & Human Development
Herrick Hall, 220
994-3274
cristen.wathen@montana.edu
Dr. Cristen Wathen is an Assistant Professor in the Counseling Program in the Department of Health and Human Development at MSU. She is a licensed clinical professional counselor in Montana, a licensed professional counselor in Idaho and a Nationally Certified Counselor. Cristen earned her Ph.D. from Idaho State University in Counselor Education and Counseling, her Master's degree in Community Counseling from Baylor University in Waco, TX, and her BA from Ouachita Baptist University in Arkadelphia, AR. Professionally, Cristen has experience training and supervising counselors, writing and presenting in her field, and working with sexual abuse survivors, college students, and a wide variety of other clients. Her research centers on multicultural development of counselors through international experiences. She is also interested in sexual abuse and trauma counseling in Montana. Between her master's and doctoral work, Wathen worked clinically as a counselor specializing in sexual abuse and assault. She also led the Support and Empowerment Program for Single Parents at McLennan Community College in Waco, TX, and was an Academic Advisor for the Teacher Development Center at the University of Texas at Dallas. Cristen mentored and counseled college students at Baylor University's Career Counseling Center and Academic Support Program as well. She worked as a counselor at Idaho State University's Counseling and Testing Center during her doctoral work.
---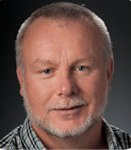 David Weaver
Associate Professor
Land Resources & Environmental Sciences
Linfield Hall 112
994-7608
weaver@montana.edu
David Weaver received his undergraduate degree in chemistry from Dalhousie University (1984) in his native province of Nova Scotia and his doctorate in entomology from McGill University (1990). He has been employed by MSU for 2 decades, making the transition from non-tenure track to tenure track and is currently an Associate Professor in the Department of Land Resources and Environmental Sciences. He conducts basic and applied research on insect pests of wheat production, with a focus on problems impacting state growers; part of MSU's Land Grant mission. He teaches graduate level Insect Physiology as part of the MS in Entomology and also teaches a senior level course in Integrated Pest Management on campus and as a distance offering for the on-line MS in LRES. His research focus is to develop integrated pest management for large-scale wheat production that capitalizes on endemic natural enemies and the strategic use of host plant resistance. Recognizing Montana's role in feeding a growing global population while limiting environmental impacts is complicated, so preventing losses due to pests is an obvious target. David has been active in a number of roles in faculty governance during his career at MSU.
---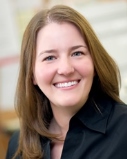 Stephanie Wettstein
Stephanie Wettstein is an assistant professor in the Chemical and Biological Engineering department where her research focuses on catalysis and separations for improved energy production. She mentors graduate and undergraduate students in her lab and is the faculty advisor for the Society of Women Engineers (SWE). She enjoys hiking, canoeing, and travelling to her home state of Wisconsin to visit friends and family.
---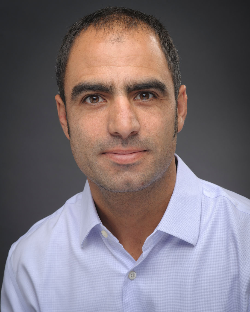 Blake Wiedenheft
Blake Wiedenheft is an Assistant Professor in the Department of Microbiology and Immunology at Montana State University. A native of Fort Peck Montana, Wiedenheft received his undergraduate and graduate training at MSU. After spending five years at University of California, Berkeley, Wiedenheft returned MSU to continue his research on understanding the role bacteria play in human health and how bacteria defend themselves from viral infections.
---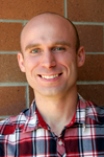 Mike Wittie
Since Fall 2011, Mike Wittie is a RightNow Technologies Assistant Professor of Computer Science at Montana State University. He received his PhD in Computer Science from the Computer Science Department at the University of California, Santa Barbara, where he was advised by Professor Kevin Almeroth's and Professor Elizabeth Belding. Before joining UCSB Mike worked for Anzus Inc. in San Diego, who have since been acquired by Rockwell Collins. Before coming to San Diego, he graduated from the University of Pennsylvania with an MS in Computer Science and a BA in Cognitive Science, cum laude. In his spare time he enjoys coaching judo and teaching/dancing Argentine tango.
---
Laurel Yost
Laurel Yost is an Associate Professor of Piano at Montana State University Bozeman, and is currently completing a Doctorate of Musical Arts at the University of Iowa. She received her Master of Music degree from Colorado State University and was awarded the Certificate of Advanced Solo Studies from the Guildhall School of Music and Drama in London, England. Ms. Yost also studied at Whitworth College. She is a Summa Cum Laude graduate of Colorado Women's College. An active teacher, Ms. Yost has taught at Colorado State University and Northeast Missouri State University. She won the University of Iowa Outstanding Graduate Teaching Award. Winner of several competitions, she has performed many solo and chamber recitals. She has been a featured soloist with many orchestras, including the Casper, Washington-Idaho, and Denver Symphonies. Ms. Yost is a member of the Camerata Trio, Beethoven Trio, Milhaud Trio, and Montana State University-Bozeman New Music Ensemble.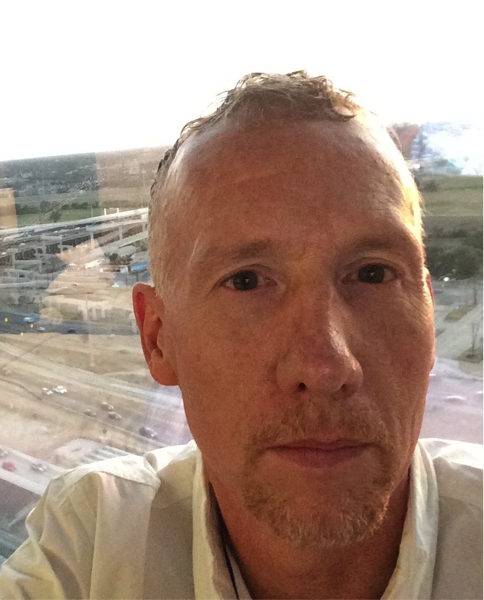 David Varricchio
David Varricchio is a paleontologist in the Earth Sciences Department at Montana State University. His research focuses on the biology of dinosaurs and largely involves theropods (the group of primarily carnivorous dinosaurs that includes birds) from the Cretaceous of Montana and abroad (e.g. China). Currently, he has three main areas of research: taphonomic studies, the dinosaur Troodon, and dinosaur reproduction, particularly the theropod-bird lineage. Ongoing taphonomic studies include 1) the description of modern nesting sites from a variety of egg-laying vertebrates; 2) a study of small theropod taphonomy in the Two Medicine Formation of Montana; and 3) re-examination of the Egg Mountain locality, a rich record of terrestrial life from the Late Cretaceous.