MSU - Bozeman Teacher Education Graduates Seeking Initial Licensure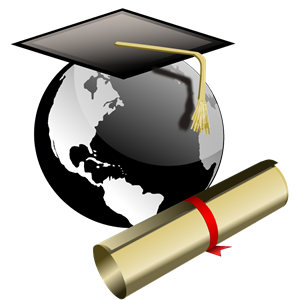 Congratulations on completing the MSU-Bozeman Teacher Education Program!! And now, there are a few more steps to receive an Educator License to teach in Montana.

A Class 2 Standard License is issued by the Office of Public Instruction (OPI) based on a university recommendation from the Field Placement & Licensure Office (FPLO). Recommendations are made by the FPLO if you have:
* met all academic requirements and awarded an elementary or secondary education degree.
* taken a Praxis Subject Assessment Exam.
* reviewed and signed the Licensure Acknowledgement
* met the Montana Assessment of Content Knowledge three-leg stool requirement (GPA, Student Teaching Content Knowledge Score, Praxis Exam).
Submit to Field Placement & Licensure
1. Praxis Test Score Report. This is required for each major and minor content area you are eligible to receive an endorsement in to teach. Haven't prepared or taken the exam? Here's a link: http://www.montana.edu/fieldplacement/praxis/index.html.
2. Licensure Acknowledgement. The acknowledgement outlines and informs the new teacher of the Board of Public Education and the Office of Public Instruction right to suspend, revoke, or deny licensure. The acknowledgement can be submitted to FPLO as a scanned PDF via email to, rosemary.madero@montana.edu, by fax, (406)994-1950, or mail.
Submitting these two documents will promulgate a university recommendation from FPLO. The initial university recommendation for graduated students is done online upon receipt of the Licensure Acknowledgement and Praxis scores and all other requirements have been met.
University Recommendations are submitted online to OPI by the FPLO Licensure Technician. You do not need to submit the University Recommendation form to OPI.
NOTE: FPLO cannot make recommendations for licensure until after your degree is posted. Timeline to process the university recommendation is approximately 4 weeks after degree is posted and the above are received.
Submit to Office of Public Instruction - Cl. 2 Initial Licensure
1. OPI Application. Complete the online OPI application.* Create New User Account on OPI MSEIS/TEAMS Login page and then complete the online Educator Licensure Application. (OPI Online Application Tips).
2. Notary Page. For your convenience, the FPLO can notarize the Montana Educator Licensure Notary Page.
3. Official Transcripts. Ordered transcripts will not be sent to OPI until after your degree is awarded.
4.Fingerprint Background Check. A new set of fingerprints is required. You do not submit fingerprints directly to OPI but to the Department of Justice. Complete and submit the fingerprint background check supplement to OPI (both pages).
OPI will issue the Cl. 2 Montana Educator License certificate upon receipt of the above items and the university recommendation from FPLO. Issuance of licensure certificate may take 6-8 weeks to process. The Class 2 Standard Teaching License is valid for five years.
* FPLO cannot make a recommendation for licensure until an OPI Application has been submitted.
Now that I have my Montana teaching license, what can I teach?
The elementary education license is a multiple-subject license and allows a person to teach in any grade and any subject within K-8 grades, even in a special subject area, such as English, history, or math, but does not include library media or computer science.

A secondary license is valid for teaching in a specific subject area in 5 – 12 grades and does not cover a multiple-subject classroom.
Out-of-State Licensure
Applications for licensure in other states can be obtained from the state department of public instruction of the state in which you wish to be certified. Contact information for all 50 states can be found at http://education.uky.edu/AcadServ/content/50-states-certification-requirements
(Courtesy of the University of Kentucky).