MSU - Bozeman Teacher Education Graduates Seeking Initial Licensure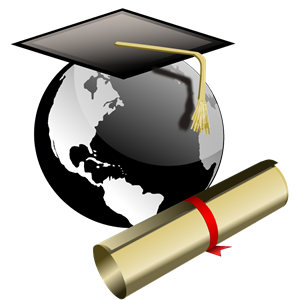 Cl. 2 Initial Licensure Requirements and Procedures
A Class 2 Standard Teacher License is issued by the Office of Public Instruction (OPI) and is valid for five years. Individuals are eligible to receive a licensure recommendation based on meeting Montana ARM 10.57.410 requirements:
Bachelor's degree from a regionally accredited college or university
Successful completion of a teacher education program including appropriate supervised teaching experience
Qualifying licensure endorsement as approved by the Board of Public Education
Praxis Subject Assessment exam
Teacher candidates must also meet OPIs multiple-measure assessment referred to as the Montana Assessment of Content Knowledge (MACK) and features these three areas:
assessment of content knowledge coursework GPA at or above 2.65 in approved endorsement area
assessment of content knowledge demonstrated during student teaching (completed by cooperating teacher) at or above a 2.00
Praxis subject assessment exam, at least 90% of MT minimum passing score. View Praxis Subject Exam Resources and Materials.
Teacher candidates must earn a minimum of seven points totality in these three areas to be recommended for licensure. For candidates who do not meet the threshold in one or more of the multiple assessments of content knowledge, a further review of the candidate's content knowledge and teachings will be conducted by MSU to determine that the candidate merits recommendation for licensure.
Download a printer-friendly PDF of the MACK
To Initiate Licensure
To initiate licensure, teacher candidates shall submit documentation to the Office of Field Placement & Licensure (OFPL) and OPI as follows:
MSU Licensure Technician will make recommendation to OPI based on teacher candidate meeting these requirements:
Degree Awarded and Posted
Content area GPA 2.75 >
Score a minimum of 7 points on OPI MACK, to include Praxis subject assessment exam. You must request ETS to send the Praxis Score Report to MSU when registering for the exam. This will allow the OFPL to access your score. No need to submit the report or notify their office.
Licensure Acknowledgement Form – submit to the Office of Field Placement & Licensure via email to, rosemary.madero@montana.edu, or fax, (406) 994-1950.
To initiate a university recommendation, the licensure acknowledgement form must first be submitted to OFPL.
After degrees are posted, teacher candidates should anticipate a 2-4 week turnaround time for processing the university recommendation.
OPI Application. Create New User Account on OPI MSEIS/TEAMS Login page and then complete the Educator Licensure Application. A university recommendation will not occur until individual submits OPI Application.
University Recommendation. Submitted online by MSU Licensure Technician.
Official Transcripts. How to Order Official MSU Transcripts Instructions.
Notary Page. For your convenience, the MSU Licensure Technician can notarize the Montana Educator Licensure Notary Page free of charge. Banks typically provide a notary service free of charge as well.
Fingerprint/Background Check & Supplement. A new set of fingerprints is required. We cannot redisseminate your background check to OPI. Ensure you mail the fingerprint card to the Department of Justice, not OPI.
Individuals may submit all the above information/documents to the Office of Field Placement & Licensure and OPI prior to graduation.
Now that I have my Montana teaching license, what can I teach?
The elementary education license is a multiple-subject license and allows a person to teach in any grade and any subject within K-8 grades, even in a special subject area, such as English, history, or math, but does not include library media or computer science. A secondary license is valid for teaching in a specific subject area in 5 – 12 grades and does not cover a multiple-subject classroom.
Out-of-State Licensure
Applications for licensure in other states can be obtained from the state department of public instruction of the state in which you wish to be certified. Contact information for all 50 states can be found at http://education.uky.edu/AcadServ/content/50-states-certification-requirements (Courtesy of the University of Kentucky).