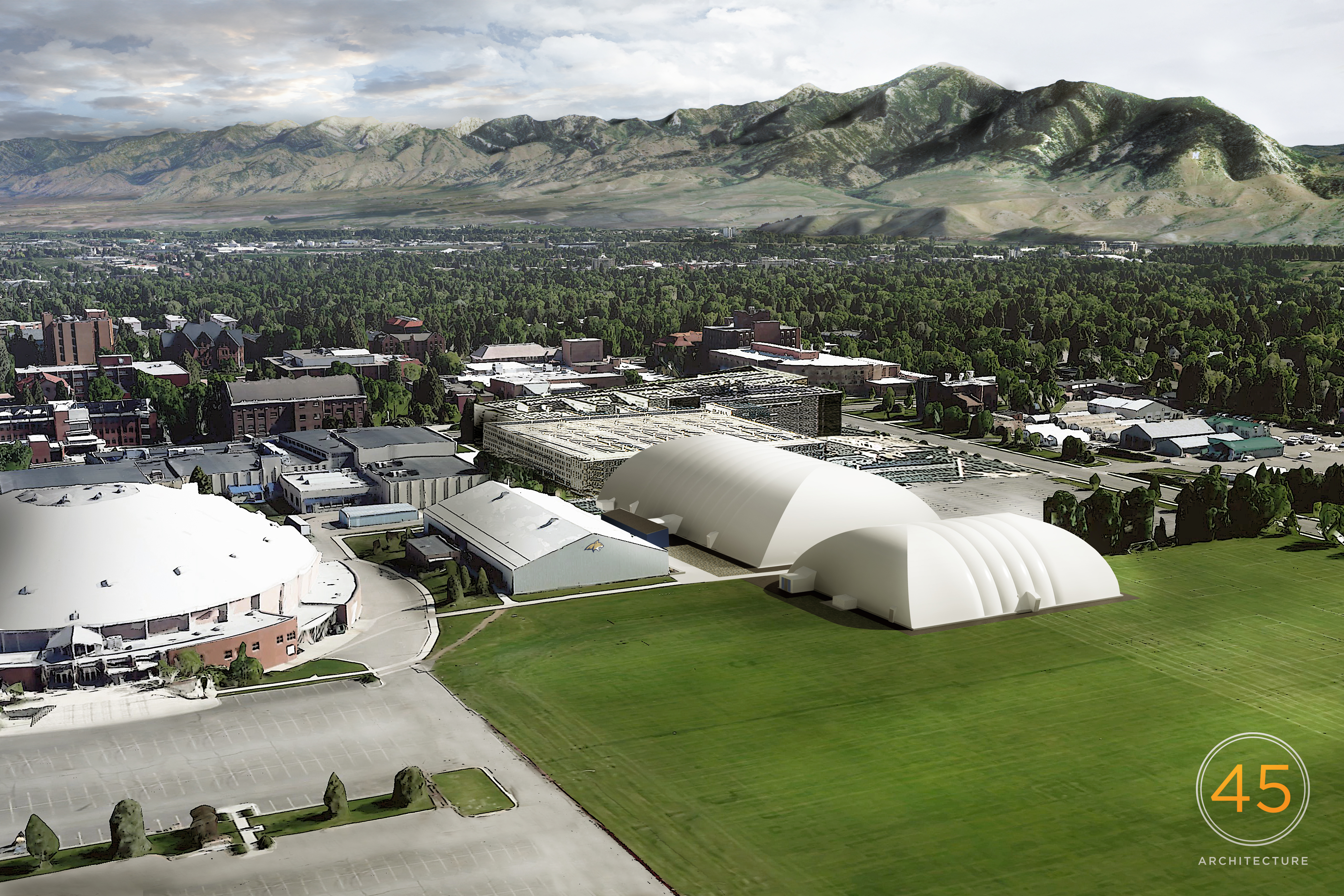 The Marga Hosaeus Fitness Center reopened on August 19, 2019. The only portions of the building remaining closed are the pool, which will not reopen this year, and the areas beneath the former Upper Gym. Portions of this space, including the climbing wall, racquetball courts and several workout spaces, are estimated to reopen sometime in September.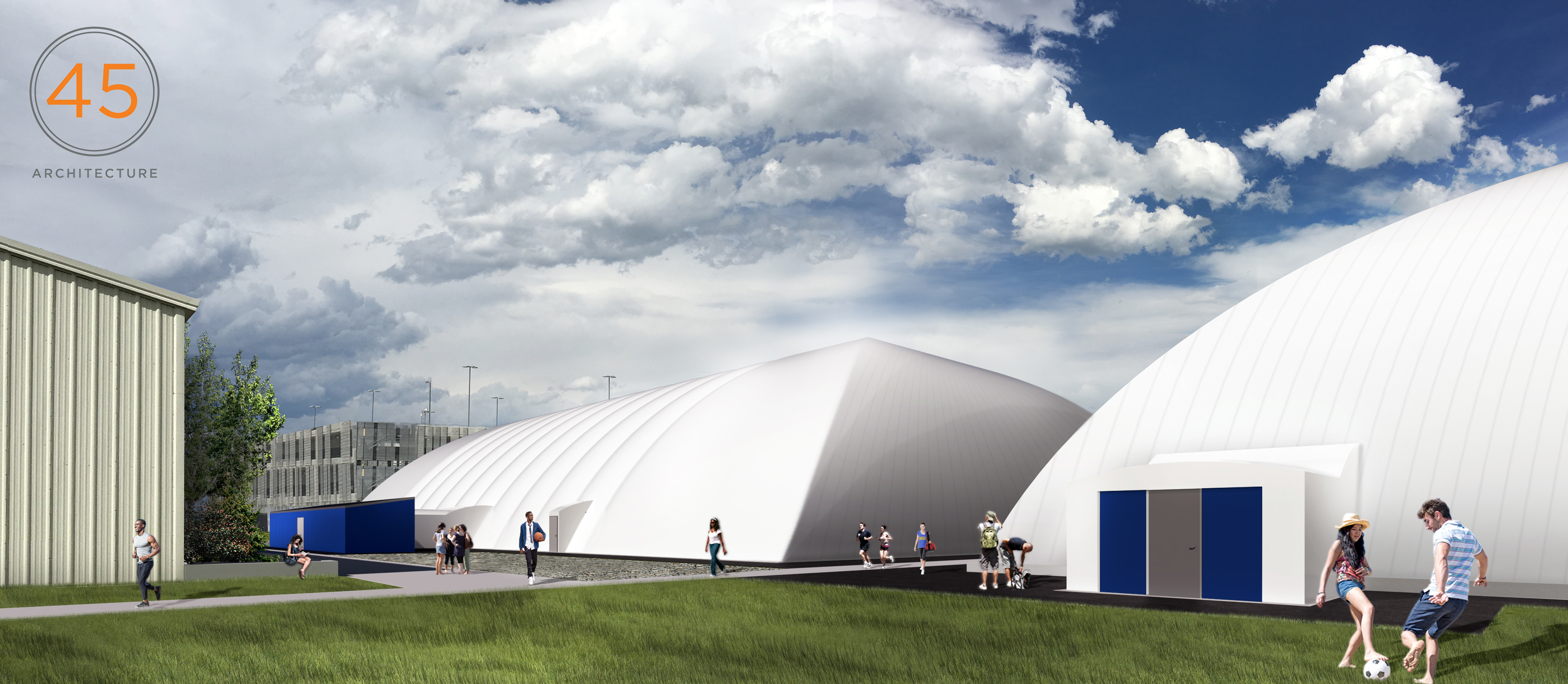 Major progress has been made on the site of the temporary gyms south of the parking garage. South Dome will be inflated on Wednesday, August 21, 2019, to be followed not long after by the inflation of North Dome. Overall, inflation and installation of the temporary structures will take about four days each.
The two domes will house six multipurpose courts that will replace the gym space we lost at the Marga Hosaeus Fitness Center back in March. The courts will be striped for a number of different sports, including basketball, volleyball and tennis. These structures will be in place for several years on campus while plans are made for permanent replacements.
It's important to note that while the domes are being inflated, there is still plenty of work to do inside them, including the installation of flooring, lighting and athletic equipment. The domes should be ready for use at the start of October.