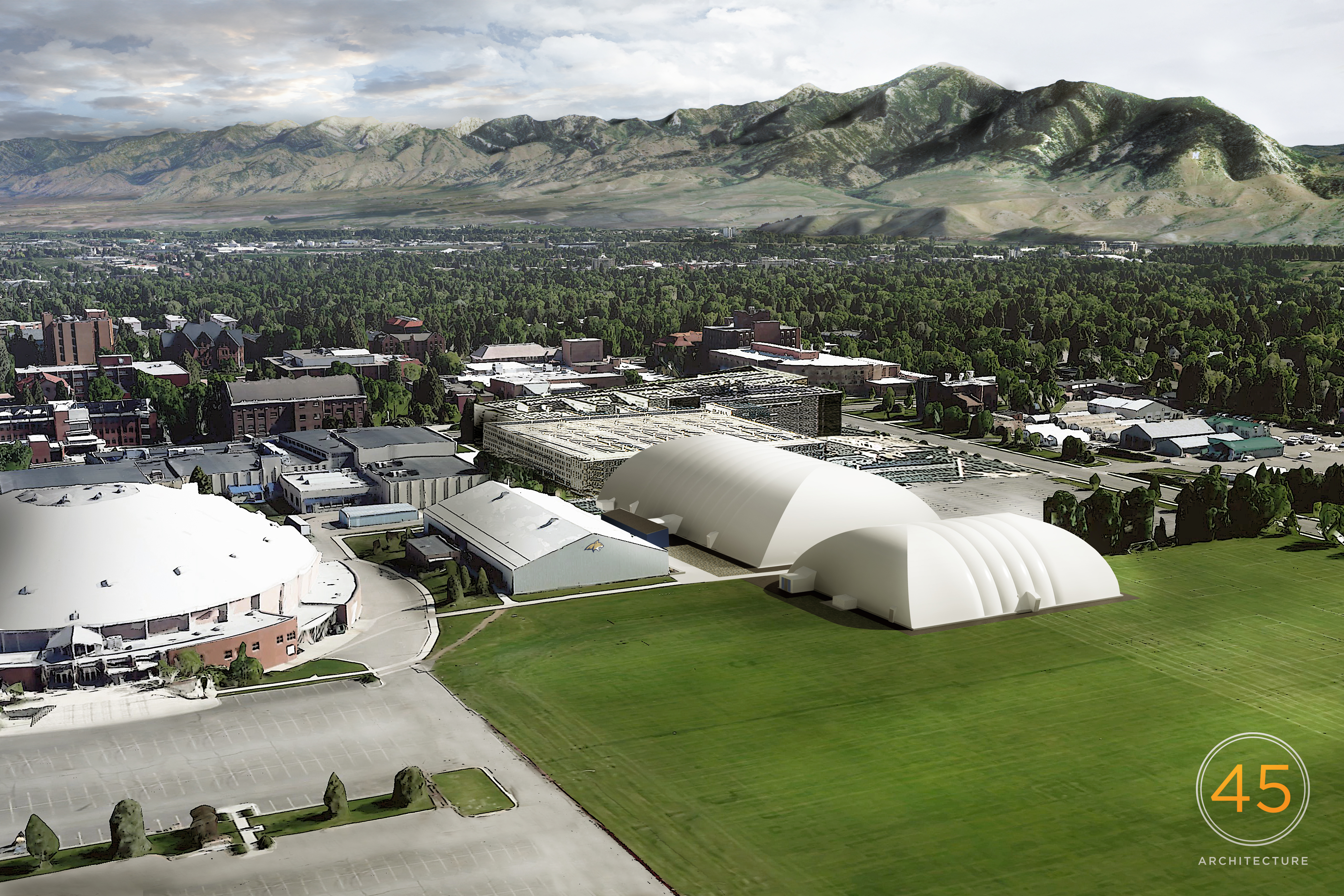 The Marga Hosaeus Fitness Center reopened on August 19, 2019. The only portions of the building remaining closed are the pool, which will not reopen this year, and one studio space beneath the former Upper Gym. The climbing wall, the racquetball courts and functional training room are scheduled to open in October 2019.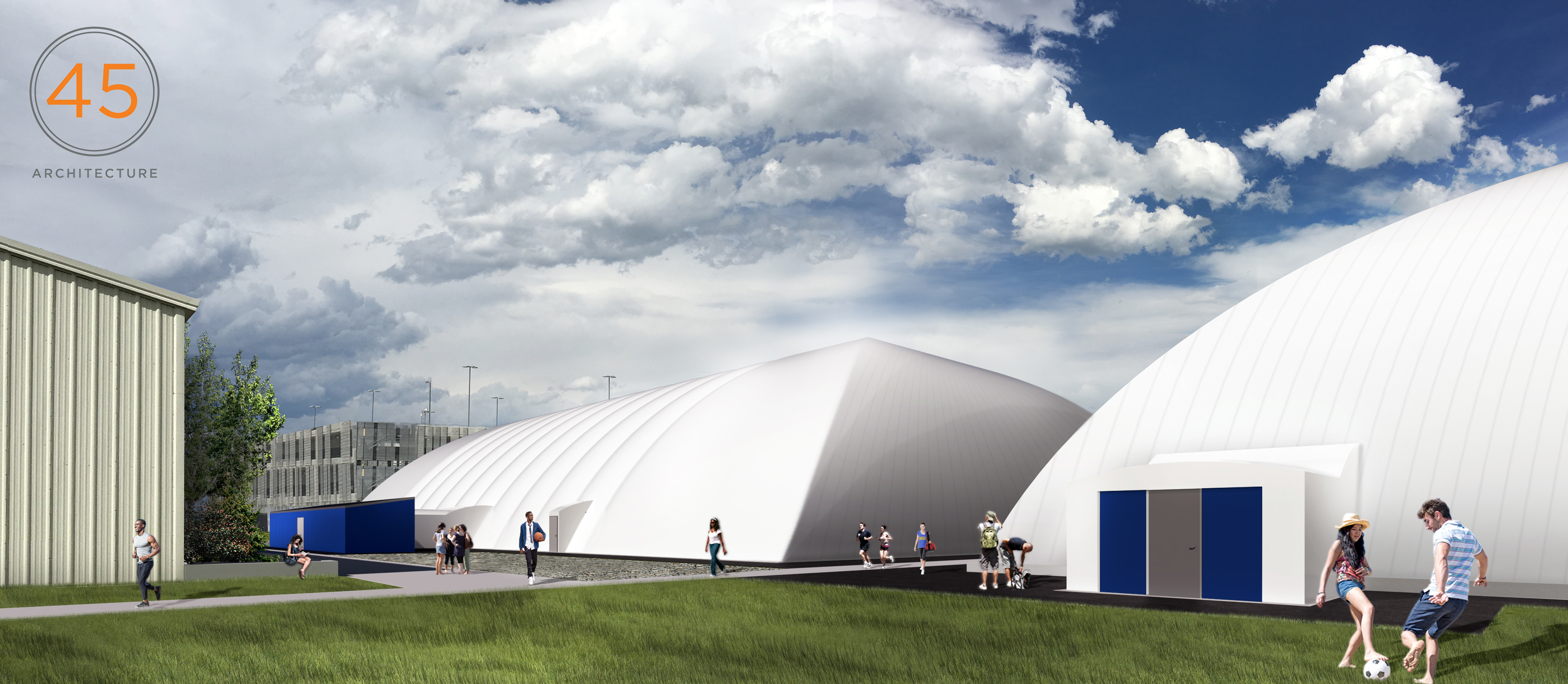 The North and South domes open on October 1, 2019. The two domes house six multipurpose courts that replace the gym space lost at the Marga Hosaeus Fitness Center (MHFC) in March 2019. These structures, 60,000 square feet in all, will be in place on campus for several years during the planning and construction phases of the permanent replacements.
North Dome houses four full-size courts and restrooms and accomodates such sports as basketball, soccer and volleyball. This facility will be utilized by MHFC members, ACT and HHD classes, intramurals, club sports and special events.
South Dome holds two full-size courts. The wood floor accomodates basketball and volleyball. Access to South Dome is by reservation only.
Information on reservations and facility hours may be found by following the links below.
Click here for North and South dome facility hours.
Click here for Field and Facilities Reservations.