GX classes are canceled until further notice.
Click here for Montana State University's COVID-19 website.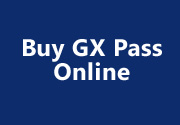 v
Online GX Classes and Resources
We are pleased to announce we have created a free online resource for GX classes. The platform being used is a private Facebook group called "MSU Online Group Exercise Classes." Please search that title in Facebook and request to join.
We are excited to offer our expertise online. Please share this group with colleagues and those needing a little at-home workout boost for FREE. All classes will be created and uploaded by current GX instructors. There will also be suggestions and ideas to try elsewhere online that have been tested by GX instructors. Please feel free to comment in the group and provide tip and trials of your own virtual wellness journey.
This is a new and evolving project. Please bear with us as we get up and running this week and rapidly learn what it takes to provide an accessible and useful product. I'll post material as I can and am also here for any feedback and ideas on how to maximize this online platform. Click here to contact Whitney Hinshaw.
Check out these additional online suggestions and resources that have been tested and recommended by our GX instructors and personal trainers. Click here for online workout resources to be well and keep moving. These will be periodically updated.
Now Hiring!
GX Exercise Instructor Trainees (Applications due by April 1, 2020.)
Certified Yoga Instructors
Click here for GX Job Openings and Application Details
GX Pass Price Per Semester:

Student:
$49 (Unlimited classes; puchase online)
Non-student:
Included with Marga Hosaeus Fitness Center membership
Weekly:
$10 (purchase at the Membership Service Desk in the MHFC lobby)
Monthly:
$20

(purchase at the Membership Service Desk in the MHFC lobby)

Per Class:
$5 (

(purchase at the Membership Service Desk in the MHFC lobby)

)
All participants must have a valid Cat Card.
Semester long passes may be purchased online.
All instructors are CPR/AED and Group Exercise/specialty certified.
Classes are on a drop in/first-come, first-served basis. There is no need to sign up.

: Enter your name and email address here to receive notifications of Group Exercise class cancellations and schedule changes.
Have feedback about Group Exercise classes? Make sure we hear—use our feedback form!