Graduate School News & Events
Upcoming Events
Time: 1 - 2 pm
Location: Innovative Learning Studio, first floor of Renne Library
The Graduate School and the library partner to present an ETD workshop. Learn about how your research is archived at the Library and other library data services. Agenda to include information on ETD formatting, citation management software, data storage options and more.
The Graduate Student Research Rendezvous is a research and creativity celebration taking place on October 19, 2017. It is a chance for graduate students to present research or scholarly work, receive feedback, and compete for prizes.
Poster session, 12:30-2:30 pm, SUB Ballroom A
Social Hour, 2:30-3:30 pm, Procastinator Theatre
Three Minute Thesis (3MT®) Competition, 3:30-5:00 pm, Procrastinator Theatre
Click here to register.
Need More Information? Have questions? See our Frequently Asked Questions page or contact 994-5729; ann.vinciguerra@montana.edu.
November 3: Graduate Student Wellbeing & Self-Care Workshop
Time: 3-4 pm
Location: Jabs 311
Take a little bit of time for self-care. Join Wellness Coach, Catherine Ebelke, PA and Health Education Specialist Danika Comey, MPH, from MSU's Office of Health Advancement for this interactive workshop. Further details to be announced soon.
December 11: Graduate Student Volunteer Day, Community Café
Time: 4:30-7:30 pm
Location: 302 North 7th
Community Café is a Pay-What-You-Can restaurant that is part of the Human Resource Development Council's Emergency Food and Nutrition Initiative. Ten graduate students are needed for the evening's dinner service. Students will help set up, serve food, and clean up after the meal. Further details and sign up to be announced here and via email in November.
Graduate School News, Deadlines & Other Information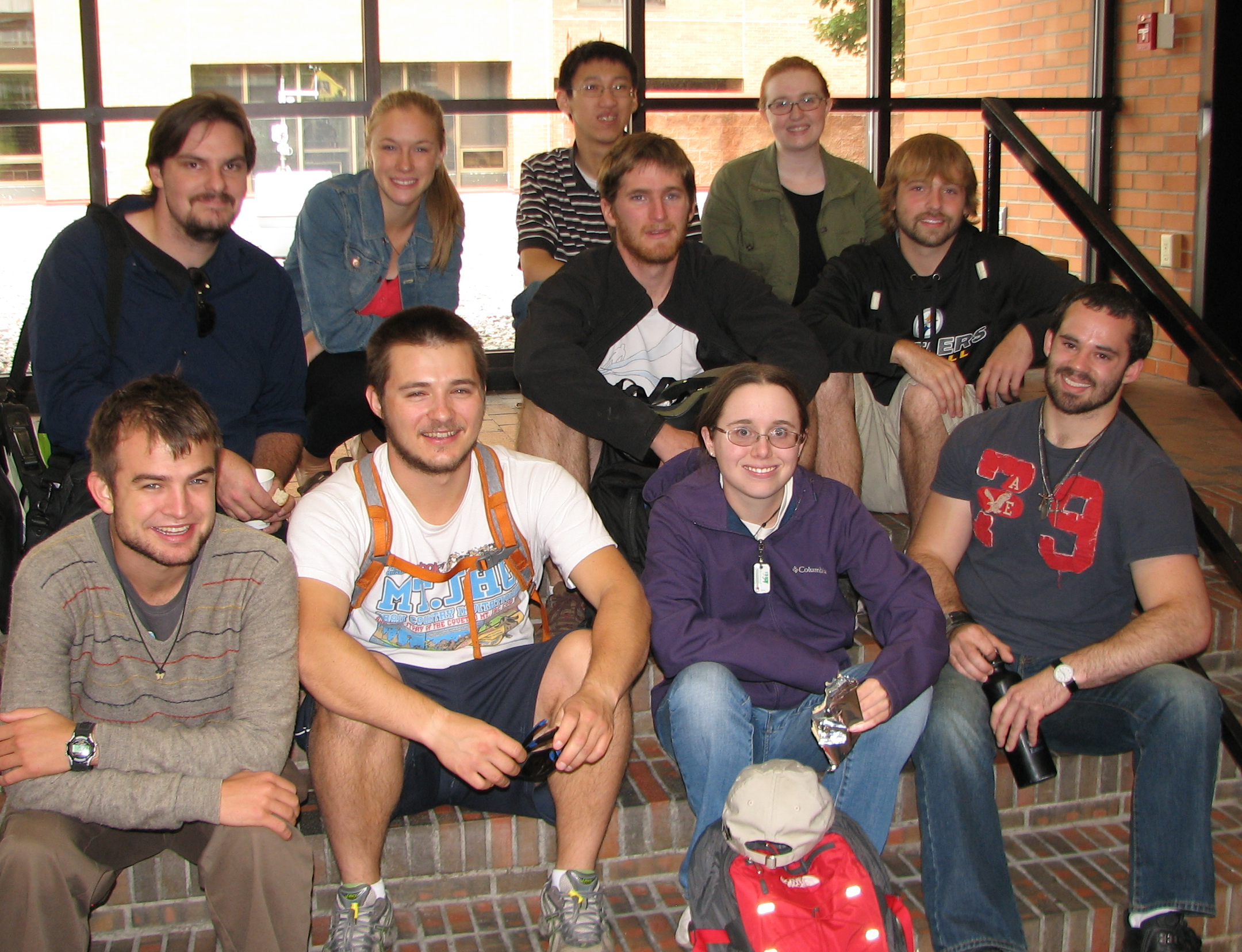 September 20, 2017 - Last day for graduate students to file "Graduation Application"
November 27, 2017 - Last day for master's comprehensive examination or thesis/dissertation defense if student plans to graduate Summer 2016
November 27, 2017 - Last day for approval of thesis, dissertation, or professional paper (if professional paper is submitted to the library) by formatting advisor
Review additional deadlines for the 2017-2018 academic year
Wondering what to expect at the Commencement Ceremony?
Check out our short Commencement Tutorial video to find out more.
The Graduate School now has a Wikipedia page!
Click here to visit it and find out about the history, the current Graduate School dean and more.
The Graduate School Gets Social!
Follow Us on Facebook & Twitter
Help us increase our fan base by "liking" these pages. We update the regularly with news of Graduate School deadlines, event announcements, and more.