Graduate School News & Events
NEWS
Montana Hall Renovations
Construction has begun on a renovation project designed to
improve the overall safety, functionality and accessibility of historic Montana Hall.
When complete, the improvements will allow Americans with Disabilities Act-compliant access to all floors of the building thanks to the installation of a new elevator. Previously, only the basement level was accessible. Also, for the first time in the building's history, an ADA-compliant restroom will be available on each floor. The building's safety will be improved, as well, with a new fire-rated exit stairwell and a new fire hydrant placed near the building.
Work is expected to last into December 2018. If students with accessibility needs must visit our offices in Montana Hall call us directly at 406-994-4125 for alternate accomodations or the Office of Disability Serivces at 406-994-2824.
MSU International Doctoral Student Wins Award for Wheat Rust Research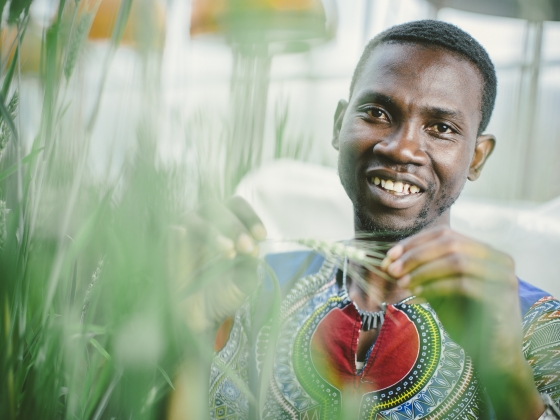 Bernard Nyamesorto, a doctoral student from Ghana in the College of Agriculture at MSU, recently won the graduate research competition at the Borlaug Global Rust Initiative technical workshop in Morocco for his research on rust-resistant wheat. Read about his research and the competition in this MSU News story.
MSU Graduate's Research of Wildlife Movement Patterns Wins Recognition from Ecology Organization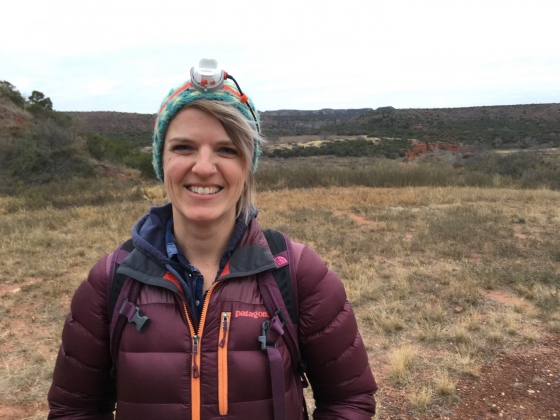 Meredith McClure, who earned her doctorate in MSU's Department of Ecology in 2012,won the Outstanding Paper Award in Landscape Ecology from the U.S. Regional Association of the International Association for Landscape Ecology. She received the award at the organization's annual meeting in April. Read about her paper and current work as a lead scientist at Conservation Science Partners, Inc., a nonprofit organization based in Truckee, California.
UPCOMING EVENTS
Electronic Theses and Dissertations (ETD) Workshop
The Graduate School and the MSU library partner each term to present an ETD workshop. Graduate Students are invited to join a discussion to learn about how their research is archived at the Library and other library data services.
Click here to view information about past events.
Gallatin College, MSU Dual Enrollment Access and Outreach Project VISTA
Serve with Gallatin College to increase first generation, low income, rural high school students' access to post-secondary education through dual credit courses. As a VISTA you will use technology to remove barriers for students through the creation and implementation of an online dual enrollment orientation, registration process, and instructor training workshops. Apply to serve here.
DEADLINES & OTHER INFORMATION
Dates & Deadlines
The Graduate School Gets Social!
Follow Us on Facebook & Twitter
Help us increase our fan base by "liking" these pages. We update the regularly with news of Graduate School deadlines, event announcements, and more.
The Graduate School now has a Wikipedia page!
Click here to visit it and find out about the history, the current Graduate School dean and more.
Wondering what to expect at the Commencement Ceremony?
Check out our short Commencement Tutorial video to find out more.