In conjunction with Graduate School staff, the Graduate Student Network works to help students develop academically, professionally and personally. Their main areas of focus are
These efforts are in the early stages and The Graduate School is looking for students from all academic colleges and departments to be part of growing this program. If you want to find out more or become involved with the Graduate Student Network,call 406-994-4145.
Graduate Student Network activities will be posted as details become available. Check our News & Events page and the Scholars' Corner regularly for the most up-to-date information.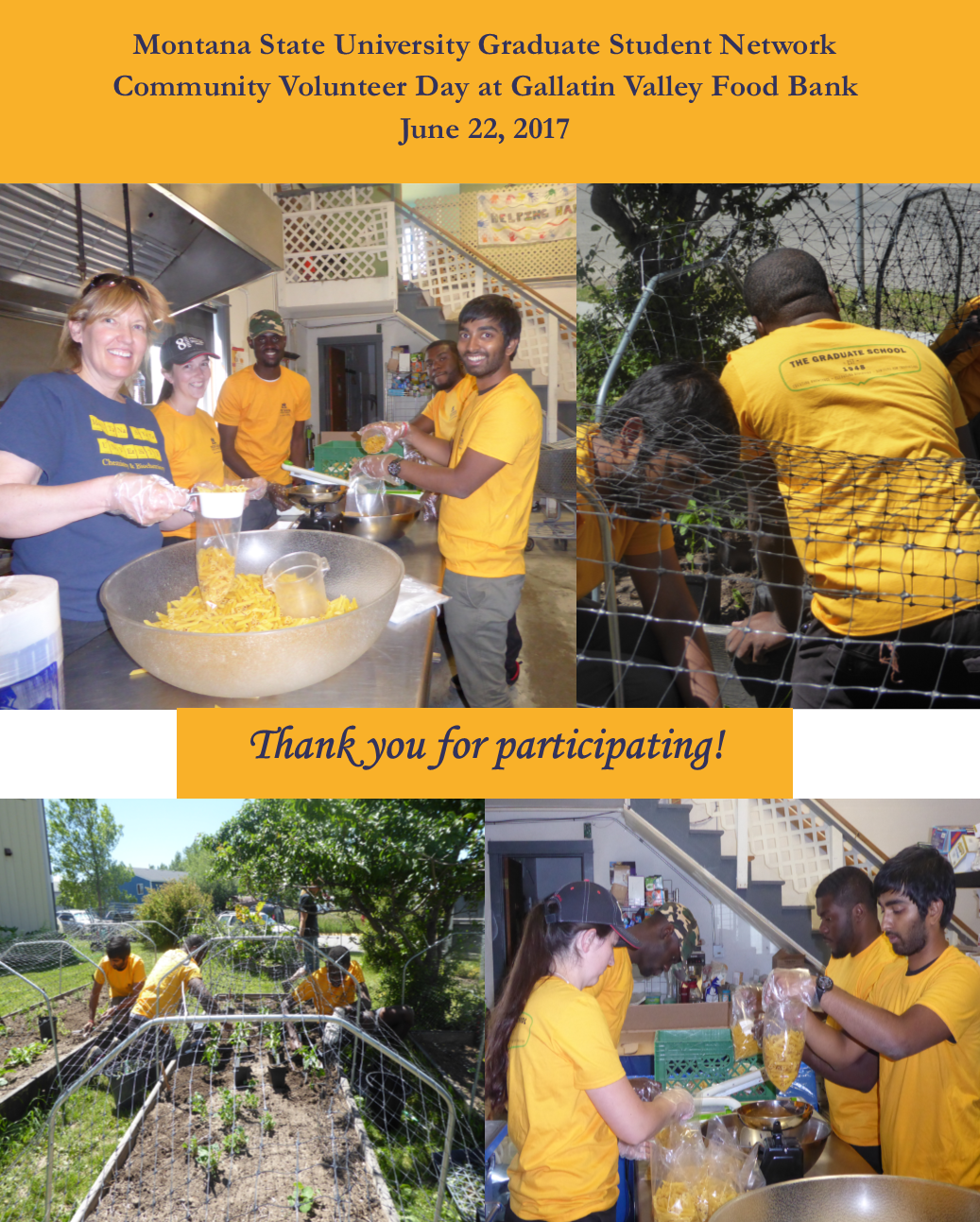 "As a first-timer at the Gallatin Valley Food Bank, I discovered an incredible facility and an integral part of the greater Bozeman area community. Tucked away on Bond Street off North Rouse, the Bank is a serious hub of activity. Bethel and the rest of the staff are kind and helpful, and excited to serve anyone who walks in the door. The selection of food was impressive, and their gardens add to the bounty during summer months. So please go shop, donate, volunteer, or just say hello."
Robin Wilder
Master's Student, Architecture