Religious Studies Program
Religious Studies at MSU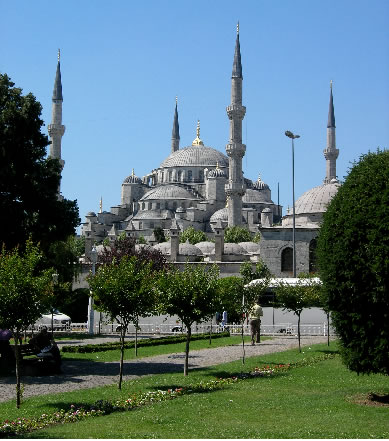 Religious Studies at MSU introduces students to a vibrantly interdisciplinary academic field that is global in scope and attends to some of the key challenges facing citizens of the twenty-first century. Religious Studies asks not only how religion in its many forms has addressed fundamental human questions about life and death, truth and belief, and ethics and social justice. It also considers the political, social, and cultural effects of religion in both the ancient and the modern world. Rather than plying any particular set of beliefs, the academic study of religion teaches about religion. That is, it aims to provide students with a rich body of factual knowledge about the global history of religion, as well as the critical thinking skills necessary for interpreting that knowledge.
During the 2013 Spring Commencement Ceremony here at MSU, Diana Eck, Harvard University Professor and founder of The Pluralism Project, was awarded an Honorary Doctor of Humanities for her work on comparative religion.Click here to watch the video of Diana Eck receiving her degree including her address to the graduates and audience at the ceremony. To view her commencement address in PDF format, click here.
In announcing the Office of Faith-Based Community Initiatives (part of the State Department) at the White House on August 7, 2013, Secretary of State John Kerry expressed the following:
"In fact, if I went back to college today, I think I would probably major in comparative religion because that's how integrated [religion] is in everything that we are working on and deciding and thinking about in life today." (C-SPAN.com, 2013).
The History program at MSU offers many opportunities for students each year. Students are encouraged to participate in internships, lectures hosted by the department each semester, as well as events sponsored by MSU's chapter of Phi Alpha Theta, the History Honor Society.
Courses in Religious Studies
Courses in Religious Studies are designed to equip students with basic "religious literacy" so that they can understand the role that religion plays in public life, both at home and abroad. To this end, MSU's Religious Studies faculty offer two kinds of courses. First, we teach courses that train students in the history of the major world religions, including their textual, philosophical, and material cultures. Second, we offer courses and seminars that ask students to analyze how religion intersects with other cultural forms, including politics, science and technology, literature, and visual and material culture. Our courses ask students to think critically about the production of knowledge and to consider how Religious Studies draws on the methods of other disciplines, including history and philosophy, as well as archaeology, literary analysis, critical theory, cultural studies, anthropology, etc. At all levels of the Religious Studies curriculum, students develop skills in close reading, analytic writing, oral presentation, primary research, and critical thinking. Globally oriented and inherently interdisciplinary, Religious Studies is, now more than ever, a vital component of a liberal arts education.
We are the only public university in the State of Montana to offer a Bachelor of Arts in Religious Studies. We also offer a minor in Religious Studies. The Religious Studies major and minor are currently unavailable for current or incoming students to declare. Please contact history@montana.edu for more information.
To learn more about the Religious Studies major, see the Majoring in Religious Studies information sheet.