Applying to Health Professional Schools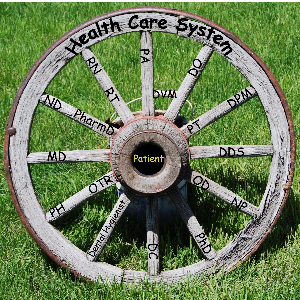 The goal of being a health care professional – and therefore being accepted to professional school – is a lofty one and should not be taken lightly. It is also an honorable goal and worth the attention and effort you will be putting forth to develop a competitive application.
The office of Health Professions Advising offers several services to assist you during the application process. Although many, if not most, medical and dental schools highly recommend that you utilize the services of an HPA office if one exists on your campus, the choice is ultimately yours. It is your responsibility to take ownership of the process.
In general, applications to health professional schools involve three components:
The Numbers – Mastery of the appropriate pre-requisite courses with good to excellent science and total GPAs. Good to excellent entrance exam scores. Evidence of academic preparation and intellectual capacity should be documented by at least one letter of recommendation from a faculty member.
Informed Decision – Acquiring the exposure, both personally and intellectually, to the field of medicine and your specific career track. Applicant should be proficient at articulating health care issues and the role of said professional in the health care delivery system. Evidence of an informed decision making process and suitability for the profession should be documented by a letter of recommendation from a clinical provider.
Life Experience – Integration into the community, pursuit of passions and interests, and commitment to the well being of others provides evidence of compassion, personal balance and interpersonal skills. Evidence of less tangible attributes, such as time management, empathy, integrity, reliability and motivation should be documented by a letter of recommendation from an employer, supervisor, or director.