International Admissions


A freshman student is one who is entering university directly after secondary school. While a freshman student can have advanced credits (from AP or IB) that may qualify for university credit, a freshman has never studied in another post-secondary college or university.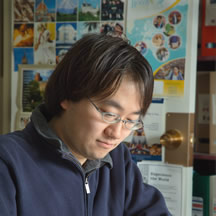 A transfer student is one who started post-secondary studies in one college or university and then chooses to move to a different college or university. If you have completed secondary school and studied one or more subjects at the college or university level and now want to move to MSU, then you are a transfer student.

If you're seeking a graduate degree (Master's and Ph.D.),Montana State University offers over 40 Master's and 16 doctoral programs.
When you join MSU you will become part of a dynamic academic community that integrates learning and the discovery of knowledge. You will study with world-class faculty that encourages students to develop creative solutions to today's and tomorrow's challenges.
More Information
MSU is among the top 3% of colleges and universities for research expenditures, and is also classified by the Carnegie Foundation as an institution with a high undergraduate profile. This means that undergraduates at MSU get research opportunities typically reserved for graduate students at other schools. The National Science Foundation ranks MSU as one the top 100 research universities in the country.
Graduate education is decentralized at MSU. This means that interested applicants need to interact directly with the relevant department and submit application materials directly the department.