Meet the ISSS Staff
Director of International Scholar and Student Services
Deborah Chiolero
Deborah has been employed with the Office of International Program since 2000. In her position as an International Student and Scholar Advisor, Deborah helps the international students with immigration, academics, cultural adjustment, housing and much more. She has a bachelor's degree in Psychology from Huntingdon College in Montgomery, Alabama. After she graduated she spent three seasons working in Yellowstone National Park and moved to Bozeman. Deborah really enjoys her job and meeting the students from all over the world. Also, in her free time she enjoys spending time hiking, backpacking, snowshoeing, biking and being with her family and friends.
International Recruitment Specialist
Susan Reisch
Susan has been with International Programs at Montana State since 2000 where she helps international undergraduates with their applications and admissions. She also oversees the Bozeman Friends of International Students program. She has a bachelor's degree in Sociology from Susquehanna University . She was in the Peace Corps in Jamaica for 2 years and worked in Switzerland after graduating from college. She moved to Bozeman in 1991 from New York City and enjoys all of the cultural events Bozeman offers.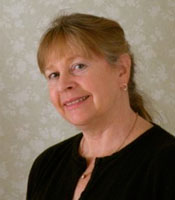 Sally O'Neill
Sally is the H-1B visa and the Permanent Residency specialist for Montana State University. She has been employed at the university since 1995 and has more than 25 years of experience in the field of international education. Sally also directs the Fulbright and Boren student scholarship programs at MSU. Sally moved to Montana with her family in 1995 from New Mexico where she served as Assistant Director of Study Abroad at the University of New Mexico for 10 years. Sally grew up in Colorado, Belgium and New Mexico. She studied abroad in Mexico and in Spain and speaks fluent Spanish. She has a degree in studio art with an emphasis in metal work from the University of New Mexico. A certified gemnologist, musician and singer, Sally is a woman of multiple talents.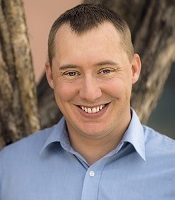 John Richardson
John is an International Student and Scholar Advisor at Montana State University. He helps international students with their immigration status, academics and any other questions that arise. John spent a year living and working in the Middle East, has driven the Canada-Alaska Highway three times, spent a month backpacking around Shoalwater Bay in Australia and traveled through the North and South islands of New Zealand. He has a BA in Political Science with a concentration of International Relations from Montana State University and is currently working on his Masters. When not in the office, John is often outside exploring the mountains or enjoying Bozeman's delicious eateries and diverse culture.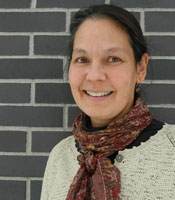 May Heriza
As the Agent Partnership Manager, May works with professional educational advisors in many regions of the world to promote MSU to prospective students. She takes pride in assisting students make the best choice for their educational future through the guidance of trained international agents. She has enjoyed working with international students since her VISTA experience at the Lao-Hmong Association in Nebraska over 25 years ago after completing her BS at University of Wisconsin-Madison. She feels fortunate to call Bozeman home where outdoor activities are a big part of her family's life.