Morocco: Sustainable Community Development
May 20 - June 24, 2015
Information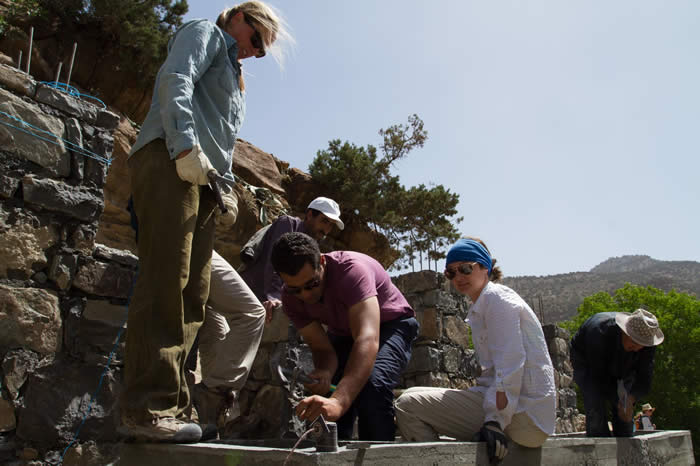 Country
MOROCCO
Project Coordinates
31◦ 50' 16.90" N, 6◦ 06' 38.72" W
Dates
May 20 - June 24, 2015
Level
Graduate and Undergraduate
Prerequisites
2.5 GPA, Instructor consent via interview
Courses
Architecture- Arch 471 or Arch 525 (6 credits)
Sutainable Food & Bioenergy- SFBS , 3 credits; NTR 498 3 credits
Projects
Community Development with Carmen Byker and Tim Seipel
Architecture Design with Chris Livingston
Please visit the Atlas Cultural Adventures page for more detailed information about these programs and the projects.
Academic Program
The Morocco: Sustainable Community Development program is an international service learning program that offers university students the opportunity to assist in ongoing community development projects in the rural communities of the Zawiya Ahansal region in the Central High Atlas Mountains of Morocco. The program is accredited through Montana State University and is partnered with the Atlas Cultural Foundation (ACF), a non-profit organization whose mission is to collaborate with rural Moroccans in order to improve their quality of lifein the fields of cultural preservation, community education and public health.
Students will work with ACF and their partners to assist with community development projects in addition to living and learning with the local community. All majors and academic levels can apply to the program.
The program offers a five-week international experience for undergraduate and graduate students to travel to rural Morocco accompanied by Montana State University faculty and live and work in a small community. The student work will directly benefit ACF's long-term programs in this region.
The foundation of the program is a real world experience of living, working, and learning in a rural Moroccan village. Students engage in meaningful, community-identified work; are immersed in an intercultural living environment in which they engage in cross-cultural dialogue; observe, study, and participate in the host culture; work with faculty and professional mentors; and generally engage in a variety of formal and informal intercultural exchanges. These experiences are then reflected upon in direct and indirect methods with peers, leaders, or cultural informants. Through reflection and observation, new learning occurs and is then tested and applied in the field.
Courses Offered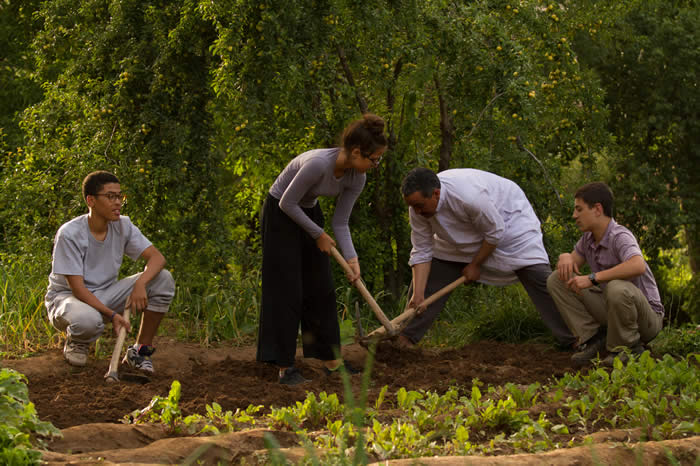 ARCHITECTURE ARCH 471
Undergrad: Special topics (total of 6 undergraduate elective credits)
ARCHITECTURE ARCH 525
Graduate: Seminar/ Directed Research-Creative Activity (total of 6 graduate elective credits)
SUSTAINABLE FOOD AND BIOENGERY SYSTEMS 498
Undergrad: Special topics (total of 3 undergraduate elective credits)
NUTRIITION 498
Undergrad: Special topics (total of 3 undergraduate elective credits)
Additional Information
For additional information about this program, contact: