Polytechnic University of Valencia
Country: Spain
Location: Valencia, Spain
Language: Spanish, English
Level(s): Undergraduate and Graduate
Subjects: Several Majors - See Academic Program Section
Length: Academic year or semester
Cost: MSU tuition plus room and board in the host country
Deadline: March 1 to attend the next fall semester or academic year
October 1 to attend the next spring semester

---
Program Overview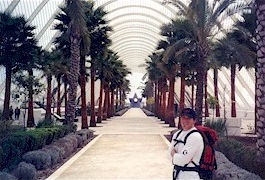 The Polytechnic University of Valencia is a dynamic academic institution with an excellent reputation for its academic offerings as well as its lively location. The university currently has more than 34,500 students on campus with 900 international exchange students. Located on the beautiful white sandy beaches of the Mediterranean Sea, the city of Valencia was founded in 138 BC by the Romans, and later became an important center of culture and finance under the Visigoths and Moors. The university maintains much of this rich historic flavor, but also is considered a modern European university in an energetic city. Today, Valencia itself is a popular tourist destination; displays some of Spain's most innovative architecture, fascinating cathedrals and museums; and offers endless opportunities to enjoy nature at the nearby beaches, mountains, and natural parks.
Academic Program
The Polytechnic University of Valencia specializes mainly in technology majors. With 44 departments offering over 50 degrees, the university ensures its students a diverse array of subjects and courses. Some of the main departments include architecture, biotechnology, business, design, economics, engineering (civil, construction, mechanical, land, electric, etc.), fine arts, and mathematics. For more information about program offerings, please see the university website at http://www.upv.es.
Language of Instruction
Most courses are taught in Spanish, but there are an increasing number of courses being offered in English depending on the subject and semester. For courses offered in English, please visit the following website: click here. Students are encouraged to have taken two years of college level Spanish before arrival and to continue taking Spanish classes at the university.
Eligibility
Students in appropriate majors who have completed one full academic year of university level work at MSU with a 3.0 GPA by the time they begin studies at the Polytechnic University of Valencia are eligible.
Academic Credit
Credit will be awarded at MSU for all courses taken and passed at the Polytechnic University of Valencia. The student's academic advisor at MSU and the MSU Registrar, in consultation with the Office of International Programs, will determine how these credits will apply to degree course requirements. Students are urged to work closely with these offices prior to departure to plan a course of studies that will maintain steady progress toward their degree.
Location
Located just a few blocks from the beaches of the Mediterranean Sea, the Polytechnic University of Valencia offers students the opportunity to experience a cosmopolitan Spanish city and a location that is a natural wonder. The natural beauty of the surrounding area permeates the city as well where magnificent landscaped gardens with ornate fountains and exotic plants add to Valencia's splendor. Along with over 200 museums, Valencia hosts a number of cultural events and over 600 fiestas including the International Musical Bands competition, the Valencia Film Festival, Las Fallas, and La Magdalena. Students will also love visiting the "city of the arts and sciences," an urban architectural wonder, featuring attractions such as the Hemisfèric planetarium, the Oceanographic Park, the top ranking Prince Felipe Science Museum, or the Palacio de las Artes--an open-air auditorium presenting music, theater, dance, and opera performances.

Along with exploring the city, the area surrounding Valencia gives visiting students a chance to enjoy the wide variety of natural surroundings: endless beaches, hidden coves, marshlands, rice paddies, salt flats, Mediterranean forests, deep ravines and gorges sculpted by mountain streams. The region boasts twelve protected nature preserves, which include unique Mediterranean flora and fauna. The nearby mountains also provide ample opportunities for climbing, hiking, and bike riding. With such a diverse landscape and a mild sunny climate, the numerous nautical and mountain activities add to Valencia's enticement.
Cost and Included Benefits
Students receiving exchange placements at the Polytechnic University of Valencia will pay tuition at MSU in the same amount as if studying in Bozeman. Each student is responsible for his/her room and board at the Polytechnic University of Valencia, as well as trans-Atlantic travel expenses. Several scholarships are available for students planning to study abroad. Remember to plan for extra expenses such as internal travel and personal spending money as well as for unexpected changes in the exchange rate.
Financial Aid
Financial aid may be available for study abroad at the Polytechnic University of Valencia. Additional costs for study at the Polytechnic University of Valencia (e.g. travel to and from the study site) may be used in calculating a student's financial aid package. Students are responsible to apply to the Office of Financial Aid directly.
Application
Applications are available in the Office of International Programs at 400 Culbertson Hall
Deadline
Applications are due in the Office of International Programs on October 1 for the following spring semester and March 1 for the following fall semester and academic year.
Additional Information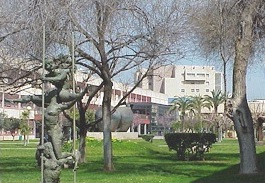 For additional information contact:

Anna Greenberg
Study Abroad Advisor
Office of International Programs
400 Culbertson Hall
Phone: 994-7151
Email: studyabroad@montana.edu

For more information about the Polytechnic University of Valencia, visit the university website: www.upv.es