MEPI Student Leaders Program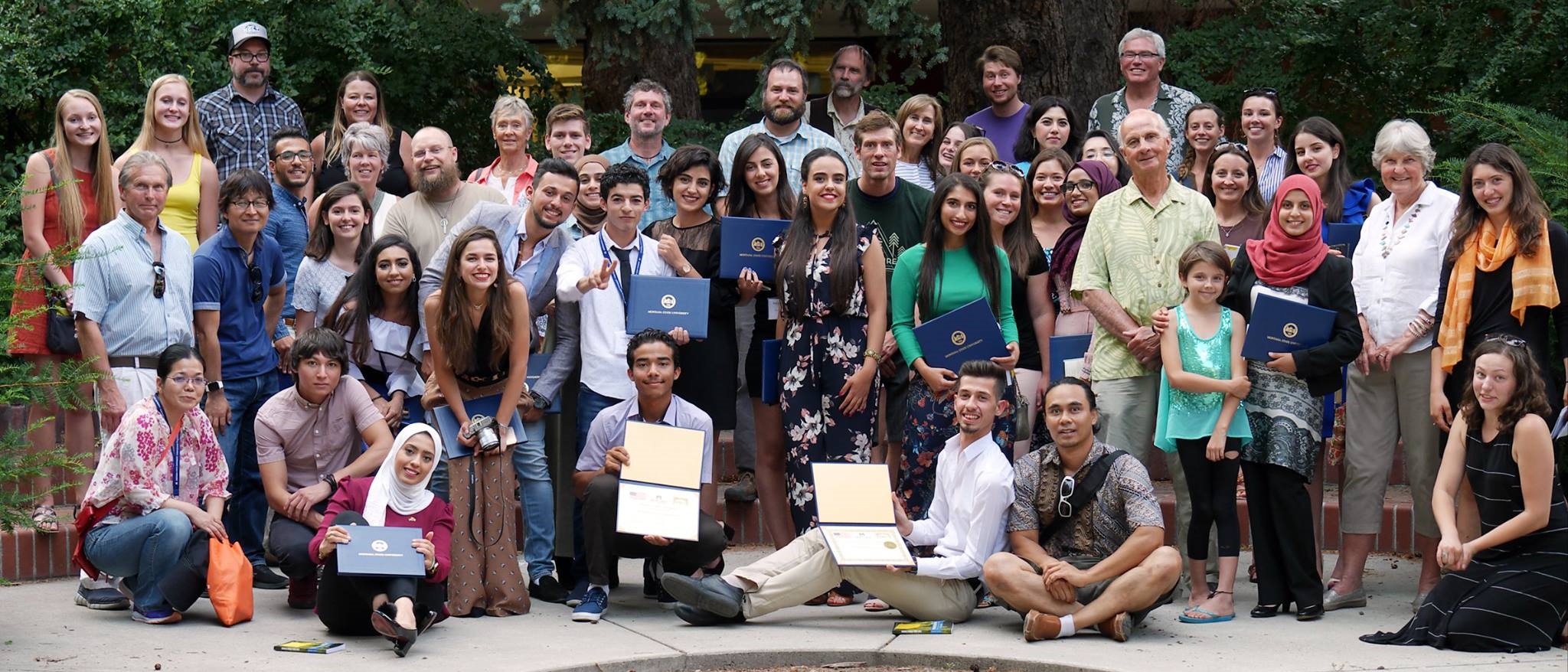 Student Leaders Program Participants at the Closing Ceremony, 2017
The MEPI Student Leaders Program is a part of the U.S. Department of State's public diplomacy initiative in the Middle East and North Africa. Funded and administered by the State Department, the Student Leaders Program at Montana State University is one of multiple programs that take place in the summer on campuses across the United States.
Each Institute offers an intensive six-week program for students from the Middle East and North Africa that focuses on the development of the participants' leadership skills and expands their understanding of American society and culture. It includes an academic program conducted by scholars and other professionals with expertise in leadership, cross-cultural communication, conflict resolution, human rights, and service learning.

The program includes a study tour through the Blackfeet Indian Reservation and Washington DC. Participants are also invited to attend an alumni conference in the Middle East or North Africa within one year of the conclusion of the program.
Algeria, Tunisia, Libya, Morocco, Israel, Lebanon, and Jordan.
PARTICIPANTS AND THEIR FAMILIES: In case of EMERGENCY, contact MSU's Student Leaders Program Administrative Director Janelle Rasmussen by phone 1.406.994.7602 or by email jrasmussen@montana.edu.