Sponsored by the MSU Bozeman Information Technology Center, this meeting brings together security practitioners, students, staff, and faculty from across Montana to discuss current IT security challenges.
2012 was a great success, thanks to all who attended.
Mark your calendars for next year's conference set for
Wednesday, Sept 25th, 2013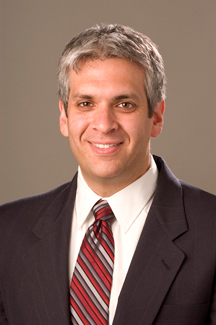 KEYNOTE ADDRESS:
Ira Winkler Zen and the Art of Information Security
Ira Winkler, CISSP, and President of the Internet Security Advisors Group will give the keynote address at this year's Security Conference. Considered one of the world's most influential security professionals, Winkler has been named a "Modern Day James Bond" by the media and earned the Hall of Fame Award from the Information Systems Security Association.
Read more about Ira Winkler
2012 Program
Presenter slides coming soon!
Jennifer Sham - Vice President Information Security
Security Awareness: It's Not Just for Business Anymore - Why we need to make it personal
James Lamadrid - Special Agent, Federal Bureau of Investigation
Cyber Crimes and Infragard: A Public Private Partnership
Shannon Ryan - Information Security Manager, Oracle Cloud Delivery
Deciphering the Noise
Ken Dunham - Sr. Manager for iSIGHT Partners
Domain Intelligence Investigations
Pre-Conference Workshops
September 25
SUB 233
Ken Dunham - Introduction to Malicious Netflow Investigations

(1/2 day)

Learn how to quickly perform incident response and threat research to properly respond to ongoing threats against a network. Key components of the workshop include an introduction to Wireshark and netflow traffic, baselining normal network activity, streams analysis, and HTTP data filters.

Shannon Ryan - Filtering the Noise

(1/2 day)

Learn the building blocks to starting an affordable security testing methodology. The workshop will begin by getting some well known security tools installed and configured for real-world ethical testing of participants' own
infrastructure and applications.