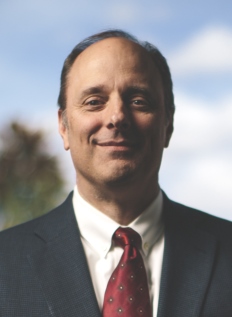 Department Head, Coordinator of Spanish Section, Modern Languages & Literatures
Ph.D. Indiana University, 1999
Hispanic Studies with a Minor in Latin American History


Contact information
Galen Brokaw (brokaw@montana.edu)
Dept. of Modern Languages and Literatures
117A Gaines Hall / PO Box 172980
Montana State University
Bozeman, MT 59717-2980
(406) 994-6448
Courses taught at MSU
Advanced Grammar and Phonetics
Early Cultures of Latin America
Don Quijote
Seminar: Hispanic Literature: Indigenismo
Teaching Language Proficiency
Research Interests
Colonial Latin America and Early Modern Spain, New World historiography, Indigenous Latin American cultures, the Andean quipu, Mesoamerican iconography, indigenismo, critical theory, translation
Recent Publications / Talks
Fernando de Alva Ixtlilxochitl and His Legacy. Co-edited volume with Jongsoo Lee. Tucson: University of Arizona Press, 2016.
Texcoco: Prehispanic and Colonial Perspectives. Co-edited volume with Jongsoo Lee. Boulder: University Press of Colorado, 2014.
A History of the Khipu. Cambridge: Cambridge University Press, 2010.
"Semiotics, Aesthetics, and the Quechua concept of Quilca." In Colonial Mediascapes: Sensory Worlds in the Early Americas, edited by Matt Cohen and Jeffrey Glover, pp. 166-202. University of Nebraska Press, 2014.
"La recepción del khipu en el siglo dieciséis." El quipu colonial, edited by Marco Curátola and José Carlos de la Puente, pp. 119-144. Lima: PUCP [Press of the Catholic University of Peru], 2013.
A few of your own "must reads"
Edmundo O'Gorman, La invención de América
Gordon Brotherston, Book of the Fourth World
Walter Mignolo, The Darker Side of the Renaissance
Antonio Cornejo Polar, Writing in the Air
José María Arguedas, Los ríos profundos; El zorro de arriba y el zorro de abajo
José Carlos Mariátegui, Siete ensayos de la realidad peruana