InnovateHER 2017: Innovating for Women Business Challenge
Contest Overview
InnovateHER is a cross-cutting prize competition to unearth innovative products and services that help impact and empower the lives of women and families, sponsored by the Small Business Administration. The Blackstone LaunchPad at Montana State University is a cosponsor for the national SBA competition, serving as a local competition host for eligible entrepreneurs. One semi-finalist will be selected from our local competition for a chance to compete at the national level for $70k sponsored by the Sara Blakely Foundation.
Contest Rules and Guidelines
The SBA is looking for innovative products and services that help impact and empower the lives of women and families. Contestants must develop a product or service that meets the following three challenge criteria:
Has a measurable impact on the lives of women and families (30%)

Has the potential for commercialization (40%)

Fills a need in the marketplace (30%)
Additionally, you must meet eligibility requirements and agree to the official terms and conditions in the national competition rules.
How to Submit
To compete in the challenge you will need to complete a short application using the Submittable platform before June 3rd at 11:59 PM MDT. The application will require you to:
Certify eligibility and accept the terms and conditions of the challenge,
Answer basic questions about your company or organization,
Describe the measurable impact your product or service has on the lives of women and families, and
Upload a one-page executive summary describing your business plan.
If you are selected as a semi-finalist, we will work with you to prepare the official submission to the national competition.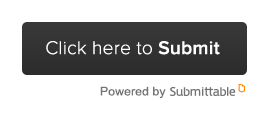 Co-sponsorship Disclaimers
Co-sponsorship Authorization #17-6050-38. SBA's participation in this cosponsored activity is not an endorsement of the views, opinions, products or services of any cosponsor or other person or entity. All SBA programs and services are extended to the public on a nondiscriminatory basis.

Reasonable arrangements for persons with disabilities will be made if requested at least two weeks in advance. Contact: Simone Duffin, telephone: (202) 205-4401.

After May 20th, requests for reasonable accommodations for persons with disabilities can be directed to Tiphani Lynn, email: tiphani@msulaunchpad.org, telephone: (406) 994-4383.