Trevor Huffmaster
Trevor was on the founding team of MaternOhio Management Services, a physician practices Management Organization, and subsequently spent 15 years in senior IT management roles with several leading healthcare organizations, including the OSU Wexner Medical Center. He has a BA from Boston University and a Master of Health Administration (MHA) from The Ohio State University. Trevor has a passion for creating a sustainable food system and with formal culinary training, he enjoys keeping his knife skills sharp with any opportunity to cook. More recently, Trevor was a 2015 Alumni of both the MITx Global Entrepreneurship Bootcamp at MIT and the Executive Program in Social Impact Strategy at the University of Pennsylvania. Trevor loves building relationships, connecting people, and working with excellent teams to solve big problems through entrepreneurship. He is always excited to share his insight and experience while continuing to learn always from the amazing ventures at Blackstone LaunchPad, 406 Labs.
Andrew Nakas
Andrew Nakas graduated from Montana State University in the Spring of 2015 with a B.A. in Film. He is passionate about mountains, design, entrepreneurship, and is striving to make a difference in the world. Andrew has started and failed at many businesses around Software, VR/AR, food and consumer products. He has been venture coaching at the Launchpad for the past 2 years and is looking forward to helping out with your business!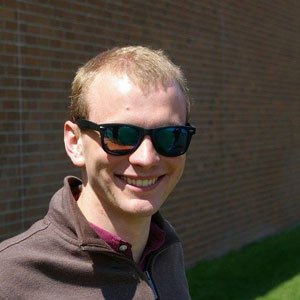 Waylon Roberts
Student Staff Manager and Venture Coach
Waylon has always been passionate about working on projects and building companies. At his high school in Whitefish Montana, he built a series of video games and board games, including one of his proudest accomplishments, Orbitross a fun excessively strategic board game set aboard a doomed spaceship. During his Sophomore year at MSU Waylon started Polo: The Social Calendar an app that helps you find common free time to spend with your friends by comparing schedules. He is excited to bring his enthusiasm for tech, entrepreneurship and the future to Blackstone Launchpad to help support his fellow MSU students along their entrepreneurship journey.
Dominique Kintzing
A Montana native, Dominique grew up in various towns around Montana, including Bozeman and Helena. She is a senior in the Graphic Design program here at MSU and in addition to that, she is minoring in Small Business Management and Entrepreneurship with a focus on Marketing. She always knew she was passionate about art and design, but became passionate about marketing after learning how closely it relates to her major through firsthand experience working as an intern with Peace Corps, creating and market an event for them. In addition to working for Blackstone LaunchPad, she is also a campus Brand Ambassador for Amazon Prime. Dominique loves to be challenged and enjoys creative problem-solving and brainstorming. In the future, Dominique hopes to become an Entrepreneur herself.
Alexa Datri
Graphic Designer
My name is Alexa, currently a senior in the graphic design program. Growing up in Germany the Montana landscape and mountains drew me to study at here MSU and try something different. Passionate about art and design I started diving deeper in high school and have continued ever since. I love the Bozeman outdoors and open community, and through my connection with Germany have been able to travel a lot and gain a variety of impressions.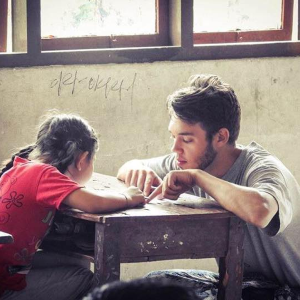 Connor Harbison
AmeriCorps VISTA/Director of Outreach
Connor is a MTCC AmeriCorps VISTA (Volunteer In Service To America) serving at the Blackstone LaunchPad at MSU. Over the next year, Connor will direct outreach, bringing in new diversity and building sustainable partnerships with campus organizations and the business community. Originally from Philadelphia, Connor studied History and Political Science at the University of Pittsburgh, where he earned his Bachelor's in 2015. Since graduating, Connor has taught English in Bali, Indonesia, worked for the nuclear energy startup Terrestrial Energy and served as a legislative fellow on Capitol Hill in Washington, DC. Connor's goal for the next year is to expand the Blackstone LaunchPad's relationship with underserved communities and connect new people to the Blackstone LaunchPad network. When he is not spreading the word about the Blackstone LaunchPad, Connor enjoys exploring the trails around Bozeman and reading good books.