Fall 2017 Special Programs
The MSU Leadership Institute strives to host a number of multifaceted programs that offer participants the opportunity to engage in leadership training through a variety of activities. Our special programs are so much more than a mere lecture or training. We aim to make each one different and engaging in new and exciting ways. At our special programs, participants will find new perspectives and insight into what it is to be a leader.
Improv Night
An evening of energy and excitement, where humor spurs new personal insights!
Monday, October 30th at 7:00 PM in the SUB Ballrooms
We invite you to take a break amid your busy schedule of classes, exams and homework to relax and expand your soft skills. Laugh your way through the depths of leadership, communication and teambuilding in this fast-paced, fun-packed evening. There will be opportunities for all levels of participation (based on your comfort level) and you are always welcome to just step back and watch the scenes unfold—and the workshop is open to all MSU students.
Whatever your background and personality, we guarantee that this will be an unforgettable evening that will challenge and entertain in so many unexpected ways.
More information on registration to come. A $5 fee includes training and refreshments. For more information, contact the MSU Leadership Institute at 406-994-7275 or SUB 187, near Financial Aid.
Leadership Improv Night from 2014. Participants watch as facilitators lead them through an improv exercise.
Past Events
Students and representatives from both major parties participated in "Your Vote, Your Voice, Our Future: The Power of the Voter in 2016," a pre-election debate focusing on the Nov. 8 presidential, congressional and gubernatorial elections. Montana State University political science professor David Parker moderated the panel discussion.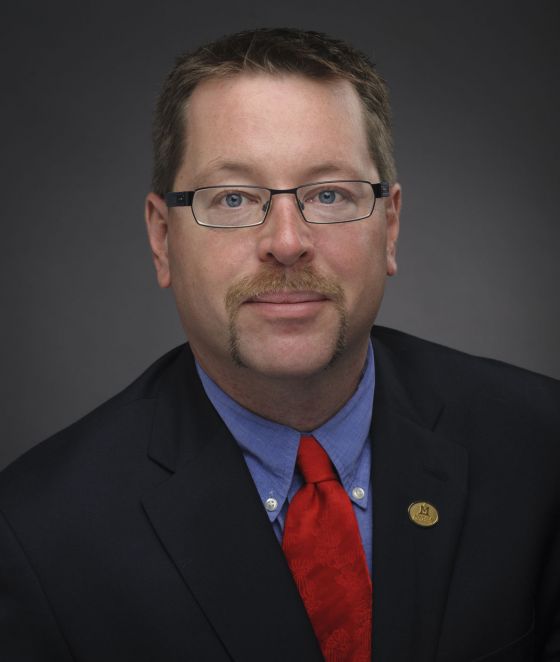 MSU Leadership Institute Open House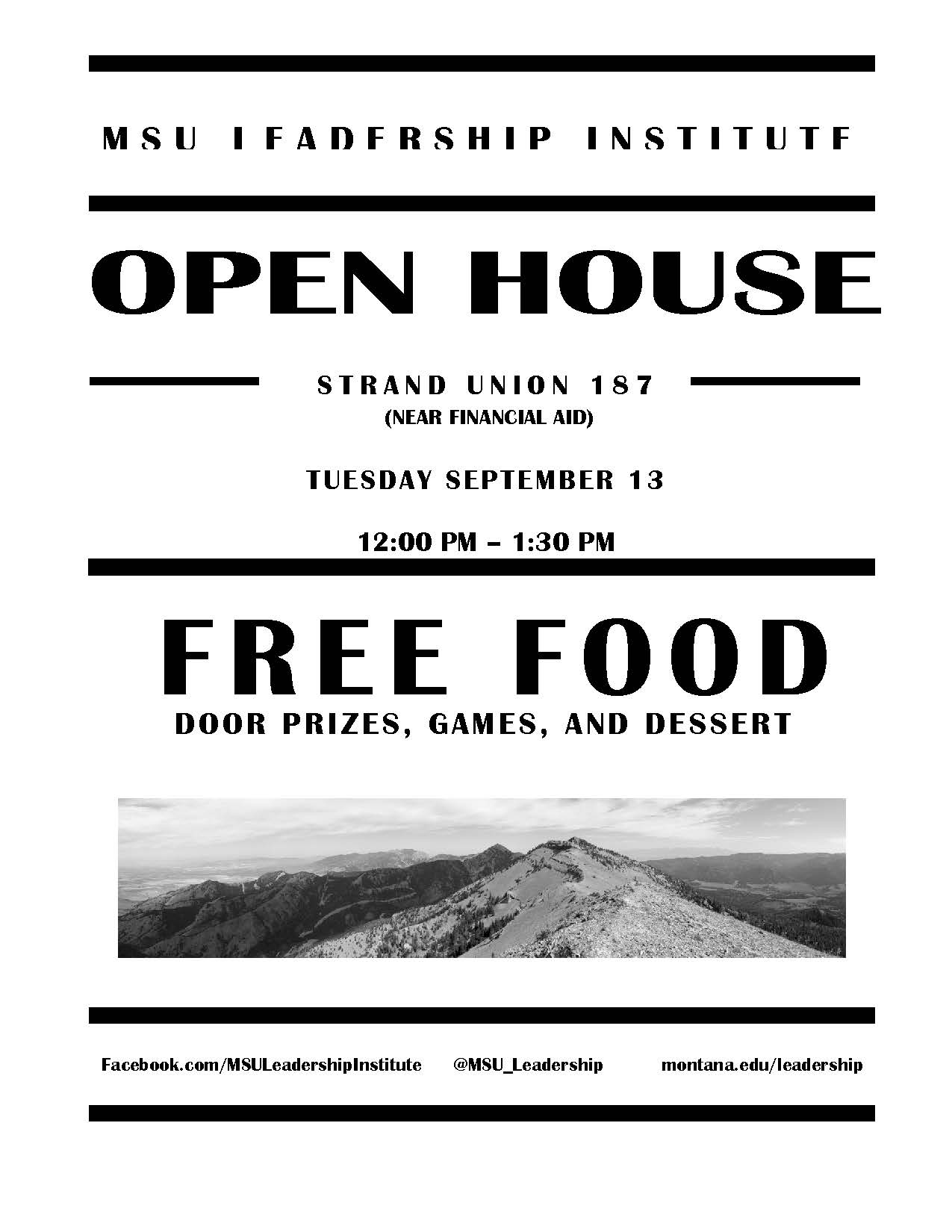 Tuesday, September 13, 2016
12:00 - 1:30 PM in MSU SUB 187
Free and open to the public
Join us for free food, games, and prizes! The open house will provide students, staff, and other faculty the opportunity to meet MSU Leadership Institute staff and learn about upcoming programming and opportunities for involvement.
We are here to help students uncover and pursue their passions, develop and cultivate leadership skills, and ultimately find their path beyond the classroom. As a resource for students, by students, we understand the need to deliver programming that is relatable and engaging for the diverse mindsets and backgrounds we have on campus.
Come learn about who we are, what we do, and most importantly, what we can do for YOU!
This leadership program is sponsored by:
Student Organization Leadership Conference


October 3rd
10 AM-5 PM, Strand Union Building
Register by Sept. 28, at montana.edu/engagement
Join us for the inaugural Student Organization Leadership Conference on October 3rd, 2015. This is a one day experience created for student leaders of Registered Student Organizations at MSU and will provide student leaders, new and experienced alike, with the tools and knowledge to successfully lead their organizations and utilize the available resources provided on campus. This year's theme will be "Find Your Roar." This conference is hosted by the Office of Activities & Engagement, in partnership with the Leadership Institute.
This leadership program is sponsored by: