Fall 2014 Special Programs
The MSU Leadership Institute strives to host a number of multifaceted programs that offer participants the opportunity to engage in leadership training through a variety of activities. Our special programs are so much more than a mere lecture or training. We aim to make each one different and engaging in new and exciting ways. At our special programs, participants will find new perspectives and insight into what it is to be a leader.
MSU Leadership Institute Open House
Thursday, September 18th
11:00am–1:00pm in SUB 187
Free and open to the public
Join us for free food, games, and prizes! The open house will provide students, staff, and other faculty the opportunity to meet MSU Leadership Institute staff and learn about upcoming programming and opportunities for involvement.
We are here to help students uncover and pursue their passions, develop and cultivate leadership skills, and ultimately find their path beyond the classroom. As a resource for students, by students, we understand the need to deliver programming that is relatable and engaging for the diverse mindsets and backgrounds we have on campus.
Come learn about who we are, what we do, and most importantly, what we can do for YOU!
This leadership program is sponsored by:
Leadercast 2.0 Lunch Series

Beyond You Leadership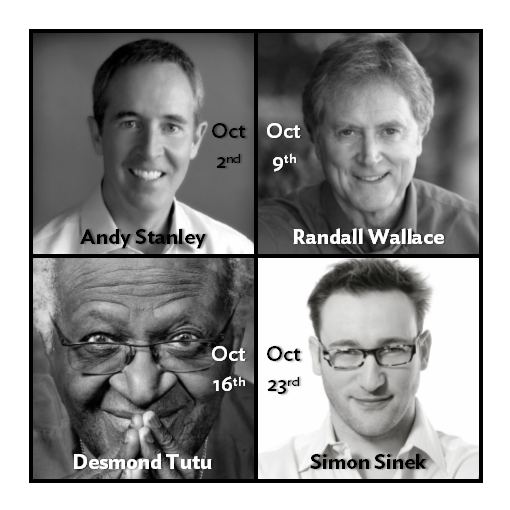 Thursdays, October 2nd – 23rd
12:00pm-1:00pm in the Procrastinator Theater
Doors open at 11:30am
Free and open to the public
Learn from "Leaders Worth Following" with special re-broadcast streams of the exclusive May 2014 event. The Beyond You theme resonates uniquely throughout each talk, challenging listeners to lead humbly and for the sake of others. Each inspiring and thought-provoking speaker will be followed by an interactive dialogue session.
Drinks and snacks will be provided. Bring your lunch and join in on the conversation!
Oct 2nd – Andy Stanley: Leveraging Your Influence for the Sake of Others
Leadership Communicator & Best-Selling Author
Andy Stanley is a sought-after leadership communicator, author, pastor, and the founder of North Point Ministries, Inc. Every month, well over 2 million people from nearly every country in the world choose to tune in, download, and stream Stanley's teaching content via TV, radio, podcasts, and live streaming.
Oct 9th – Randall Wallace: The Secret Power of Giving
Screenwriter, Director, Producer & Songwriter
Randall Wallace's resume includes an Oscar nomination and Writers Guild of America award for his screenplay of the 1995 film Braveheart. His other films include, The Man in the Iron Mask, Pearl Harbor, We Were Soldiers and Secretariat.
Nobel Laureate & Human Rights Activist
Archbishop Desmond Tutu is a global icon and activist who has worked tirelessly to spread peace, justice, and democracy and to end racial divisions throughout the world. His faith and commitment to the peaceful destiny of South Africa earned Tutu the 1984 Nobel Peace Prize.
Oct 23rd – Simon Sinek: Leaders Eat Last
Leadership Expert & Best-Selling Author
Simon Sinek believes in a bright future and our ability to build it together. He is a regular contributor to The Huffington Post, makes regular guest appearances on MSNBC's Your Business, and has the second most popular TED talk of all time with over 15 million views.
This leadership program is sponsored by: