Every semester the MSU Leadership Institute strives to host a number of small workshops called Leadership Topics Lunches (LTL). These lunchtime events generally involve a current issue that is relevant to our campus or student life, and a panel of experts. Participants are encouraged to bring their own lunch, have a seat, and join in a lively dialogue through which they may enhance their knowledge and understanding of the issues at hand. Past topics have included Prohibition and Tobacco ban on Campus, Emotional Intelligence, and Global Climate change.
Past Leadership Topics Lunches
Fall 2012: National and State Election Discussion Lunch
November 5th at 12:00 pm – 1:00 pm, Strand Union Ballroom A
Free and open to the public

Bring your lunch and we'll provide drinks and desserts! This will be an opportunity for students and the community to inform themselves about the issues raised during this year's election season -- including the Presidential election and Montana's gubernatorial, senate and congressional races. It will take place on the Monday before elections, ensuring the discussion will be up-to-date and relevant. Attendees will have the opportunity to interact with a panel of local and state government officials.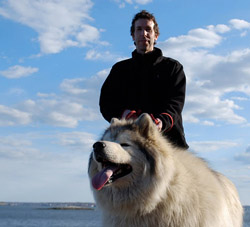 PROHIBITION - How does the history of political thought help us think through the
liberty, security, privacy, and community issues at stake in policies such as a ban on smoking?
Fall 2011 LTL guest speaker: Brian Duff
Brian Duff is the Coastal Studies Scholar at Bowdoin College, and Associate Professor of Political Science at the University of New England. He received his Ph.D. from the University of California, Berkeley. He is the author of The Parent as Citizen: A Democratic Dilemma (University of Minnesota Press, 2011). He has published numerous articles on the topics of family, sexuality, gardens, patriotism, and voting. He is also the restaurant critic for the Portland Phoenix.