Become an MSU Changemaker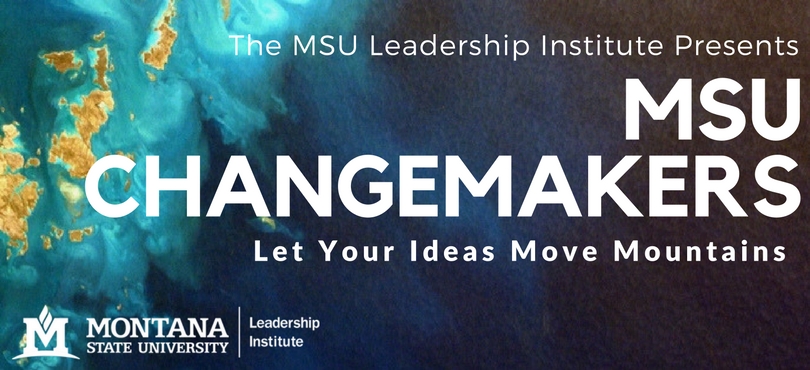 The MSU Leadership Institute is proud to offer MSU Changemakers, a program that works to mentor students in transforming their passionate ideas into actions that initiate positive change. Individual and student organization mentorships are available which are combined with multiple levels of commitment to match your specific needs and goals. Participants will work directly with the MSU Leadership Institute staff to establish goals and formulate plans for creating sustainable change on campus or within an organization.
Each mentorship opportunity has great potential for individual growth and leadership development while making important differences on campus and beyond. The MSU Leadership Institute provides all of the described mentorships free of charge for students thanks to funding provided by ASMSU. Details for participation are listed below.
Program Details
Requirements
Goals

Students are able to work one-on-one with the Leadership Institute staff to think big and create an action plan for how to kickstart positive, sustainable change. Students will also have the opportunity to receive up to $500 in funding as well as support in marketing their idea.

Students commits to:

Between 5 and 15 meetings, dependent of project details and goals

Mentorship Period:

Until project completion, up to 2 semester

The Leadership Institute wants to ensure the best possible experience for participants. Students who are accepted into this program can expect the following out of their MSU Changemakers experience.

Create a sustainable action plan to move forward with an idea
Make positive changes on and around campus
Form applicable marketing strategies
Gain valuable individual and group leadership experience
How To Apply
If you are ready to be an MSU Changemaker, APPLY HERE! Once applications are reviewed, the MSU Leadership Institute will contact applicants to notify them of their application status.
If you have any questions or concerns, please email msuchangemakers.li@gmail.com or stop by our office at SUB 187.