Irshad Manji
Moral Courage: The Secret to Becoming a Gutsy Global Citizen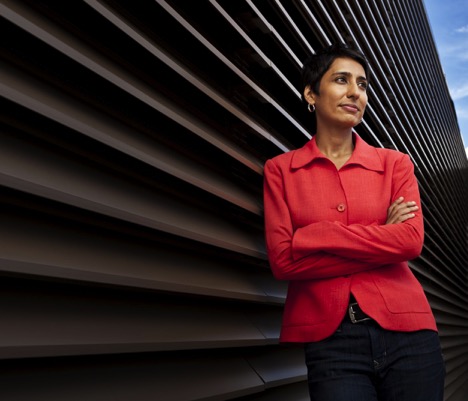 Monday, February 22nd
7:30pm in MSU's Strand Union Ballrooms
Doors Open at 6:45pm
Tickets $5
Available at local TicketsWest locations and the Bobcat Ticket Office
Join us for an insightful evening with internationally renowned best-selling author Irshad Manji, as she shares her story of daring moral courage. Manji is the Director of the Moral Courage Project, dedicated to equipping people with the ability to make decisions without compromising their integrity. For Manji, this means living openly as a lesbian and a Muslim. Irshad Manji seeks to encourage and empower people of all faiths and backgrounds to stand up to abuse, even in the face of fear. Manji demonstrates this integrity constantly as she receives death threats but still maintains her faith while trying to bridge the widening gap between faith and freedom. "Ms. Manji shares one of the most inspiring and powerful messages that I have ever heard," says President Waded Cruzado. "I am thrilled that our MSU community has been given the opportunity to experience such a dynamic speaker."
Known for her best-selling books, including Allah, Liberty, and Love and Trouble with Islam Today, Manji's writing focuses on empowering individuals to question and make choices in the face of fear and adversity. Manji has recently been awarded with the Lantos Human Rights Prize. According to Katrina Lantos Swett, president of the Lantos Foundation, this prize is granted to individuals with "courage and towering moral strength," and those who have faced personal danger in exposing human rights abuses. Previous recipients of the Lantos Prize include the Dalai Lama, former Secretary of State Hillary Clinton, and former Israeli President Shimon Peres. Manji will speak as well as engage in an interactive Q&A session. For more information, please call the MSU Leadership Institute at 406-994-7275.
This leadership program is sponsored by:
Kelly Matheson
Award-winning activist filmmaker and director of the Video as Evidence project for WITNESS

Tuesday, March 8th
7:30pm in MSU's Strand Union Ballrooms
Doors Open at 6:45pm
Tickets free
Available starting January 22nd at 10:00am at local TicketsWest locations and the Bobcat Ticket Office
Human rights attorney and award-winning filmmaker Kelly Matheson will speak about her work dedicated to exposing human rights abuses through film, across the globe. As a filmmaker, attorney, and head of the Video as Evidence program under the international organization called WITNESS, Matheson teaches activists worldwide the filmmaking skills necessary to preserve their work as admissible evidence in courts of law. Indeed, Matheson wholeheartedly believes in the power of first-hand videography and photography to change the nature of evidence, saying: "The camera is the new DNA technology. The difference is that DNA technology is only available to specialists. The cell-phone camera is available to most everyone worldwide. It is a key go to source of evidence to both help us uncover the truth and hold people accountable for their actions. It is my hope that cameras in everyone's hands will bring about more transparency, accountability and justice."
An Alumni of MSU's College of Film and Photography, Matheson has taken this knowledge to work on a wide range of human rights issues ranging from Ebola prevention to climate change to the trafficking of children and war crimes. More recently, Matheson has been working in Ukraine to launch a project for citizen witnesses, media activists, and human rights advocates to better document the crime activity in Eastern Ukraine. Matheson has been awarded the Telly Award for her film on pilots who voluntarily fly over threatened islands in Costa Rica. Her work in Brazil was featured in the New York Times Magazine. "Matheson is a powerful beacon of human rights advocacy, shining a light on behind-the-scenes events that expose truths we often do not see," says Carmen McSpadden, Director of the MSU Leadership Institute.



This leadership program is sponsored by:
Science and Natural History Filmmaking Forum
An Evening with Rob O'Neill

Never Quit: The Story of a Life Built on Successful Missions
Rob O'Neill came forward in November 2014 as the man who shot and killed Osama bin Laden in 2011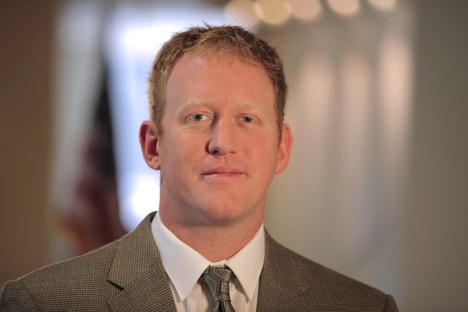 Monday, April 11th
7:30pm in MSU's Strand Union Ballrooms
Doors Open at 6:45pm
Tickets: $10 for students and $20 for the general public
On sale February 11th at 10:00am at local TicketsWest locations and the Bobcat Ticket Office


Former member of SEAL Team 6, Rob O'Neill, who participated in the raid that killed al-Qaeda leader Osama bin Laden, will speak at Montana State University regarding the importance of perseverance and commitment. In 2013, Esquire magazine identified O'Neill as "the shooter" in the raid. O'Neill was a participant in the SEAL Team 6 rescue of Captain Richard Phillips during the hijacking of the Maersk Alabama by Somali pirates, and the rescue of Marcus Luttrell during Operation Red Wings portrayed in the film "The Lone Survivor". O'Neill is one of the most highly-decorated combat veterans of our time. He served as a team leader with the Naval Special Warfare Development Group, was deployed more than a dozen times, and held combat leadership roles in more than 400 combat missions in four different theaters of war. As a highly-trained Navy SEAL, he led the military's most elite. In his line of work, instant, critical decision-making is a necessity for success, and he has proven experience in exceptionally high-risk and fluid environments. Having trained more than 800 special operations and tactical operators, O'Neill brings this unique expertise to organizations and translates his elite SEAL team training into high-impact, actionable insights on leadership, decision-making, operating in uncertain environments, and how to become the 'best of the best.' His mantra is "never quit," and O'Neill believes this is the single most important factor in determining success. O'Neill will speak as well as engage in an interactive Q&A session.
This leadership program is sponsored by: