William Oppenheim
Philanthropist, Rhodes Scholar & Mountaineer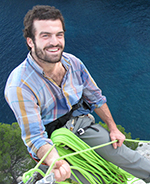 Monday, March 3rd
7:00pm-9:00pm in the Strand Union Ballrooms
Doors Open at 6:30pm
Free and open to the public
William Oppenheim, Founder and Director of Omprakash, will speak about his experiences as a student, humanitarian, and philanthropist. Oppenheim has lined his résumé with several outstanding accomplishments, demonstrating for all what it means to be a leader.
In 2010, Oppenheim was awarded the Rhodes Scholarship and is currently pursuing his Ph.D. in Education at Oxford University. Already, he has acquired a bachelor's degree in combined Anthropology, Religion, and Education with a minor in Teaching.
In his personal life, Oppenheim has led numerous group and solo backcountry cross-country and snowshoe trips. He is a rock climber, ice climber, and mountaineer and has guided and taught in Utah, Colorado, Wyoming, Nevada, Washington, Oregon, British Columbia, Pakistan, Chile and Argentina.

Omprakash
Founded in 2005, Omprakash is a web-based platform that connects a diverse network of over 100 pre-screened grassroots social projects in over 40 countries with a global audience of volunteers, classrooms, and communities that can learn from and support their work. Through direct dialogue with project leaders, individuals that register in the network can find robust opportunities to volunteer, intern, or conduct research at a range of health, education, and environmental projects.
Omprakash is built on the idea that positive social change begins with human relationships. The primary goal is fundamentally educational: by forging connections within the network, Omprakash strives to "lead out" the citizens of the world towards an awareness of the human community from which they are indivisible and within which they can enact change.
Visit William Oppenheim's Official Website
This leadership program is sponsored by:
CANCELLED: Diana Nyad
Courageous Leader, Motivational Speaker & Record-Holding Swimmer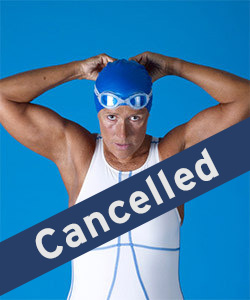 This event has been cancelled
At the age of 64, in her fifth and final attempt, Diana Nyad successfully fulfilled her life-long dream of completing the 110-mile swim from Cuba to Florida, becoming the first person to do so without the protection of a shark cage. Upon completing her grueling 53 hour journey, a breathless Nyad told the world, "I have three messages. One is we should never ever give up. Two is you are never too old to chase your dreams. And three is it looks like a solitary sport but it takes a team."
Nyad has never been one to quit. In July of 2010, at the age of 60, she began her "Xtreme Dream" quest of swimming from Cuba to Florida, a task she had failed to finish thirty years previously. When asked her motivation, she replied, "Because I'd like to prove to the other 60-year-olds that it is never too late to start your dreams." Nyad was unsuccessful in her quest in 2010 and tried two more times 2011 and 2012 before completing 2013's historic swim.
In additional to her accolades as a world record long-distance swimmer and member of the International Women's Sports Hall of Fame, Nyad is also an American author, journalist, and motivational speaker. As a sports broadcaster, she has filed compelling reports for NPR, ABC's Wide World of Sports, Fox Sports, and the New York Times.
Her inspiring story has landed her interviews with notable talk show hosts, such as Ellen Degeneres and Oprah Winfrey. Nyad has also earned the reputation of a uniquely passionate and entertaining public speaker, recieving standing ovations from a broad spectrum of audiences.
She will be giving a talk on her courageous journey of chasing her dreams and never giving up, no matter your age. Her story of passion and perseverance will be an inspiration for all to live big and follow your dreams.
This leadership event is sponsored by:
Economic Changes in Cuba: Impacts for Cuban Women and their Families
Dr. Norma Vasallo will discuss women's position in the island nation

Date: TBD
Free and open to the public
Dr Norma Vasallo Barrueta, head of the Women's Studies program at the University of Havana and internationally respected professor and researcher, will be coming to Montana State University and Bozeman as part of a national speaking tour throughout the United States in 2014. Dr. Vasallo will be in Bozeman on Monday, February 24th, at 7:00pm in the SUB of Montana State University to speak about "Economic Changes in Cuba: Impacts for Cuban Women and their Families".
Her public event co-sponsors include ASMSU, MSU's Department of Modern Languages and Literature, Office of International Programs, MSU Leadership Institute, Program in Women's and Gender Studies and the Women's Center. Additional community and national Speaking Tour co-sponsors are the Gallatin Valley Friends of Cuba and the US Women and Cuba Collaboration.
For more information, contact Jan Strout: justmedia2004@yahoo.com