2013 Freshman Convocation
Featuring: Yann Martel, author of Life of Pi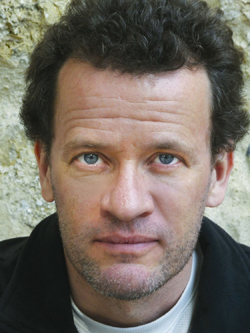 Thursday, September 5th
7:30pm in the Brick Breeden Fieldhouse
Doors open at 6:30pm
Free and open to the public – TICKETS REQUIRED
Yann Martel, honored guest, and author of the award winning novel "Life of Pi", kicks off the 2013 fall semester, and MSU's "Year of Engaged Leadership" with his speech at this year's Freshman Convocation Thursday, September 5th, at 7:30 p.m. in the Brick Breeden Fieldhouse. The annual event focuses on welcoming incoming freshman to the university, and inspiring their academic pursuits and journeys towards personal growth.
Martel is the author of 6 works of fiction, and the recipient of numerous awards including the Man Booker Prize, the Asian/Pacific American Award for Literature, The MacLennan Prize for Fiction, and the Journey Prize. His most famous work, "Life of Pi", has sold over 7 million copies in 46 countries, with continued success when it was adapted to film in 2011 by director Ang Lee, garnering 11 Academy Award Nominations.
The event will be preceded by a Master Class led by the student staff of the MSU Leadership Institute and Mr. Martel himself. All students are welcome to apply to participate in the class.
Enter a poem, essay, or short story in the Convocation Writer's Voice Contest for the chance to win $100 and an opportunity to meet Yann Martel at a reception to be held Sept. 5th in the Renne Library. All members of the community are welcome to apply. Entries are due by 5 p.m. August 15th, and are limited to 1000 words each. All entries should be emailed as an Adobe PDF file to convocation@montana.edu and must be accompanied by a cover sheet that lists the contestant's name, telephone number, email address, whether the contestant is a student (including name of school) or community member, the title of the work, and whether the entry is short fiction, poetry, or an essay. Contestants may submit one entry per person.
This leadership program is sponsored by:
An Evening with Myron Rolle
Pro Football Player, Rhodes Scholar & Humanitarian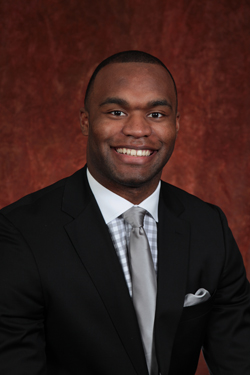 Monday, October 28th
7:30 pm in the Strand Union Building Ballrooms
Doors open at 6:45pm
Free MSU parking after 6:00pm
Free and open to the public – TICKETS REQUIRED
Tickets: Available beginning Tuesday, October 1st at 10 a.m. at all Bobcat ticket outlets including: the Bobcat Ticket Office, Rosauers, the AskUs Desk at the SUB, by calling 994-CATS or (800) 325-7328 and online at www.ticketswest.com. There will be a handling charge per ticket for tickets ordered over the phone, online or at Rosauers. There will be a limit of two tickets per person. Larger groups may request Myron Rolle tickets via cmcspadden@montana.edu
Former NFL player and lauded Rhodes Scholar Myron Rolle will speak about his experiences as a student, philanthropist, humanitarian, and athlete. Rolle has lined his résumé with several outstanding accomplishments, demonstrating for all what it means to be a leader.
His accolades for athletics include all-ACC honors and ACC Defensive Rookie of the Year in 2006, on top of 3rd team All-American honors in 2008, the same year as he was named 2nd team All-ACC by the Football Writers Association of America. Following the 2008 regular season, the FSU coaching staff presented Rolle with the Bill McGrotha/Spirit Humanitarian Award. He also won The Touchdown Club of Columbus Male Athlete of the Year and was a finalist for the Lott trophy, awarded to the Top Defensive Player in the Country. One of his greatest athletic accomplishments came when the Tennessee Titans selected him during the 2010 NFL Draft.
Myron Rolle as a student athlete
Rolle brings an equally impressive game to the classroom, completing his undergraduate degree in just two and a half years, while becoming only the second student athlete in the history of Florida State University to win a Rhodes scholarship . His achievements allowed him to study for a master's degree in medical anthropology at Oxford University during the 2009-10 academic year. Rolle has since become the youngest member ever invited to the Board of Trustees at Hampden Sydney College in Hampden Virginia. His experiences have led him to a new aspiration: becoming a neurosurgeon.
Rolle is also a natural humanitarian, having created several organizations aimed at promoting health, wellness, and education to children around the U.S. as well as building a free health clinic in Exuma, Bahamas; in honor of his grandparent's home.
Visit Myron's Official Website
This leadership program is sponsored by: