Dr. Idzerda is a professor of physics whose research focuses on understanding of the "spin" of the electron and its applications in very small-scale materials (nanomaterials). While the charge of the electron is the basis of electronics, the spin of the electron gives us magnetism and is at the heart of the evolution of electronics towards spintronics and advanced quantum materials. Dr. Idzerda arrived as a faculty member at MSU in 2000 and became the head of the department. Prior to that, he spent 15 years working as a researcher at the Naval Research Laboratory becoming the Head of the Artificially Structured Materials and Non-linear Physics Section. He has served in many leadership positions including President of the National User Facility Organization (NUFO) which represents the interests of all users who conduct research at U.S. scientific user facilities (approx. 47,000 users), as the General Chair for the Conference on Magnetism and Magnetic Materials (the preeminent international conference on magnetism), as the Chair of the American Physical Society Committee on Meetings, and as a member of the Executive Committee of the International X-ray Society. He received two B.S. degrees (one in physics and one in electrical engineering) from Washington University in St. Louis and his Ph.D. in physics from the University of Maryland. While at MSU, he received the Charles and Nora L. Wiley Award for Meritorious Research and the Cox Family Fund for Excellence Award. He has over 180 publications and is a Fellow of the American Physical Society.

David Cherry
Associate Dean for Student Success and Curriculum

Dr. Cherry is a history professor whose research focuses on Roman North Africa and the history of the Roman frontiers. In addition to numerous peer-reviewed journal articles and book chapters, he has published two books, Frontier and Society in Roman North Africa, published by Oxford University Press in 1998, and The Roman World: A Sourcebook, published by Blackwell in 2001. In addition to his excellent scholarship and work in the classroom, Dr. Cherry has served in numerous leadership positions at MSU. He was actively involved in the development of MSU's current core curriculum. He was instrumental in the creation of both the Liberal Studies and American Studies programs, serving as director of Liberal Studies from 2005 to 2009 and director of American Studies from 2009 to 2014. He's been very involved in the University Library Committee, acting as that group's chair from 1995 to 2003 and again from 2013 to present. For many years, Dr. Cherry served on the advisory committee for the college's first-year seminar course, and was the chair of the Department of History and Philosophy from 2011 to 2014. He was the department's graduate program coordinator from 1998 to 2004. Before coming to MSU in 1992, Dr. Cherry taught at the University of Toronto, Stanford University, and the University of Puget Sound. He earned his doctorate in Classics from the University of Ottawa.
David Eitle
Associate Dean for Faculty and College Affairs

Dr. Eitle is a professor of sociology research focuses on race, crime and criminal justice; the etiology of criminal and deviant behavior among late adolescents and young adults; and the risk and protective factors associated with substance use and HIV-risk behaviors. He is a prolific scholar having co-authored nearly 60 peer reviewed articles and referred book chapters; in 2010, the Journal of Criminal Justice Education identified Dr. Eitle as one of the most prolific scholars across the prior decade in prestigious criminal justice and criminology journals. His work appears in such journals as Justice Quarterly, Crime and Delinquency, Criminology, Journal of Research in Crime and Delinquency, Social Forces, Journal of Health and Social Behavior and Journal of Criminal Justice. His scholarship is of the highest caliber as evidenced by his success in obtaining financial support for his research from MSU and external funding sources including the National Institute on Drug Abuse. In 2012, he was awarded the College of Letters and Science's Meritorious Research and Creativity Award. He has taught a great variety of courses at MSU, including Criminology; Occupational and Corporate Crime; Crime, Justice, and the Media; Violence in America; Senior Capstone Seminar; and Criminal Justice System.
Stacy Nation-Knapper
Assistant to the Dean

Stacy Nation-Knapper holds degrees in History from York University (Ph.D.) and Boise State University (M.A.), and completed her undergraduate studies at MSU in Modern Languages & Literatures (French), History, and Native American Studies. She joined the Dean's office in 2021, and is responsible for managing the Dean's Office, overseeing administrative operations for the College, and is the College's liaison with MSU Human Resources.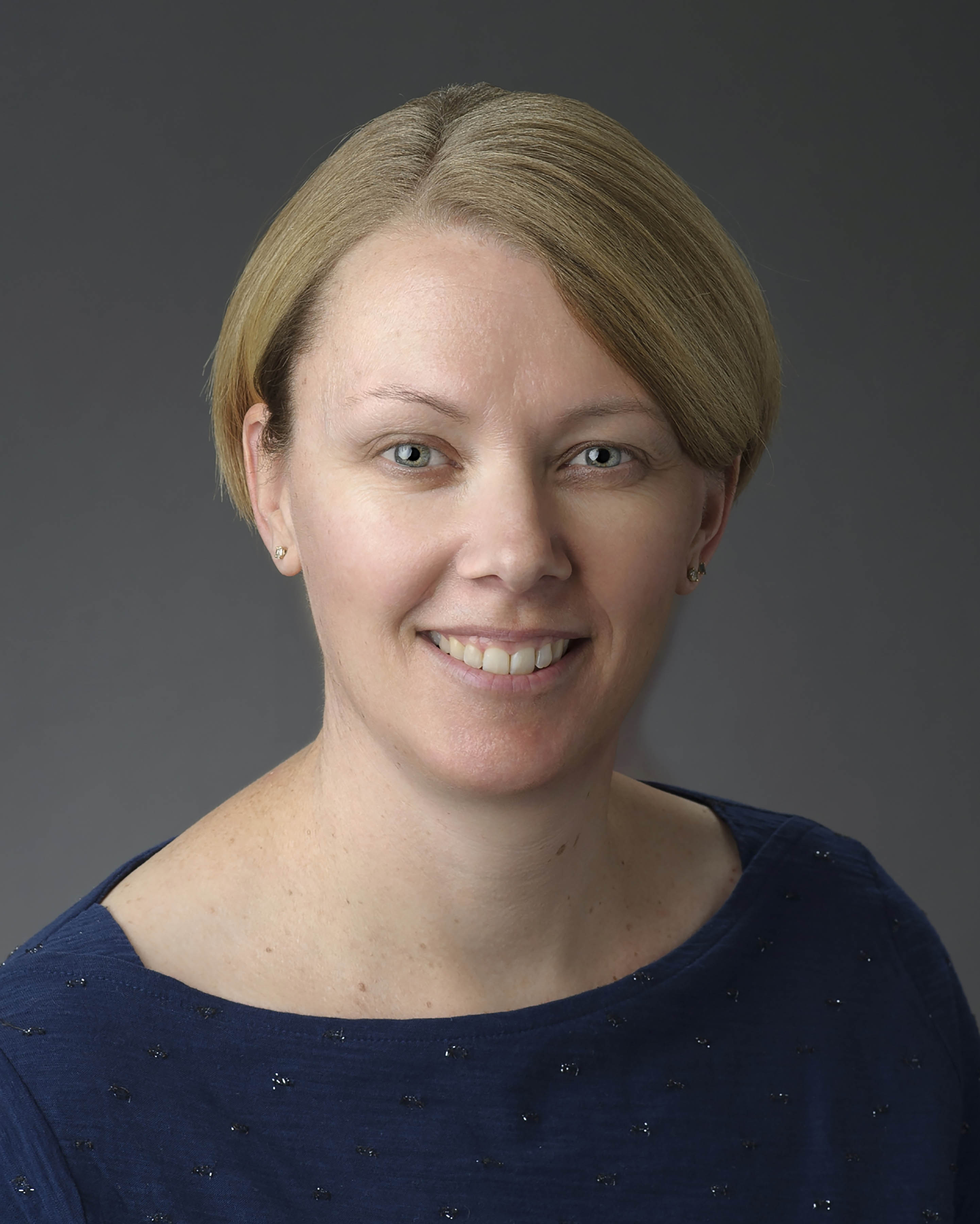 Mindy Brown
Director of Finance and Administration

Mindy Brown has degrees in natural resources from Cornell University (B.S.) and natural resource management and policy from the University of Wisconsin-Stevens Point (M.S.). She joined the Dean's office in 2009 after working in both the Departments of Microbiology and Earth Sciences at MSU. She is responsible for the fiscal management of the college, including its fifteen departments and various centers.
Amanda Smith
Academic Services Manager

Amanda Smith has a B.A. degree in Spanish and Secondary Education from Grand Valley State University. She joined the Dean's office in the fall of 2019. She is the assistant to the associate deans, manages all student related programs, policies and procedures, and coordinates all student support activities. She also assists with communications.
Cheryl McDonald
Program Manager
Cheryl McDonald has a B.A. degree in English Literature and Communications from the State University of New York at Potsdam. Cheryl joined the Dean's office in the fall of 2018 as an administrative associate assisting Montana State University students, staff and faculty. Cheryl currently serves as the dean's office's program manager and manages the American Studies program, Women's Gender and Sexuality Studies program, and the Core at Night program.
Jody Sanford
Communications Specialist
Jody Sanford has a bachelor's degree in English and political science from the University of Michigan and a master's degree in resource development from Michigan State University. She joined the Dean's office in 2008 after a 12-year career as a land use planner with the City of Bozeman. She is responsible for all aspects of communications for the college.